0
OOH increased aided awareness
0
of Amazon Prime users clicked to see the Hub
0
uplift in consumers' association of Sonos with superior sound quality through podcast sponsorships
Challenge
Sonos have always focused on ensuring their products are technically superior and that they deliver greater sound quality than the competition. The challenge was to cut through competitor noise and deliver our message to an audience that may never have even heard of Sonos before.
Sonos' core target audience often feel advertising intrudes and detracts attention from their interests. So we needed to bring our marketing to life in environments that linked to Sonos' brand values and spaces where we could stand out. We did this by delivering premium sound messaging through iconic placements in environments where music and culture meet.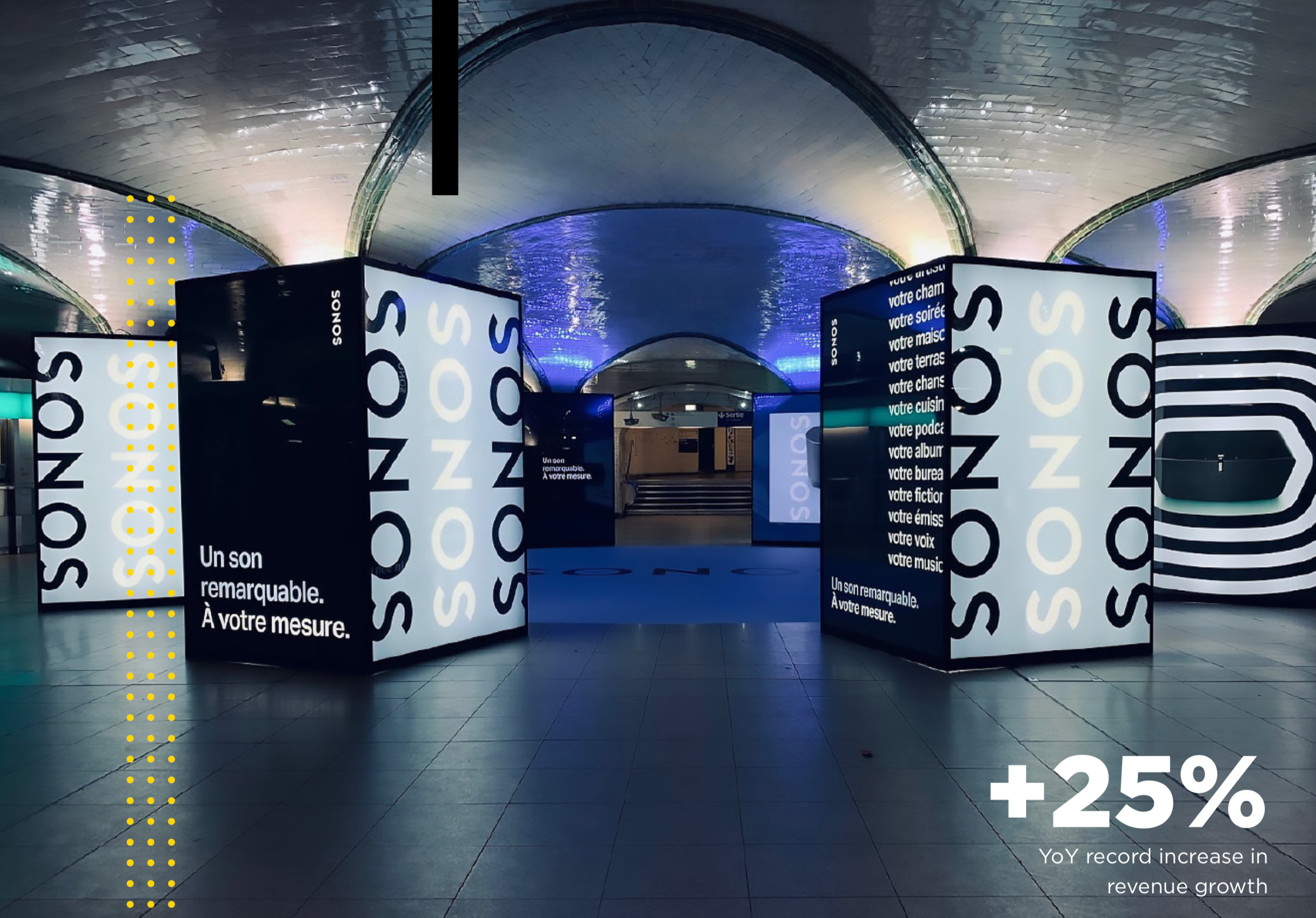 Solution
Delivering Visual impact in places with a connection to music: OOH was used to deliver iconic placements, such as the Opera station in Paris, Hamburg docks, striking dominations and takeovers in key areas of Copenhagen, Zurich, Berlin, Munich, London, Sydney, New York, Chicago, Washington DC, Montreal, Toronto.
Owning relevant cultural environments: OOH was also used with a takeover during an audio exhibit at Barbican station in London andon billboards surrounding the major music complex Philharmonie in Paris Being in proximity to sound and music: We partnered with popular podcast hosts, specifically those who were Sonos fans, to give authentic testimonials to their audiences about the quality sound of Sonos products.
We created a bespoke "Brilliant Sound Hub" on Amazon Prime offering discounts on select films with quality sound to Prime viewers and connecting out brilliant sound proposition with the big screen.