New fragrance experience for Rituals with Clear Channel and dentsu
Published on:
Rituals presents the first Diffusor Cube in train stations with Clear Channel, Urban Media and dentsu. More than a traditional campaign, it is a real sensory experience that awaits the public at Antwerp-Central and Brussels-South stations.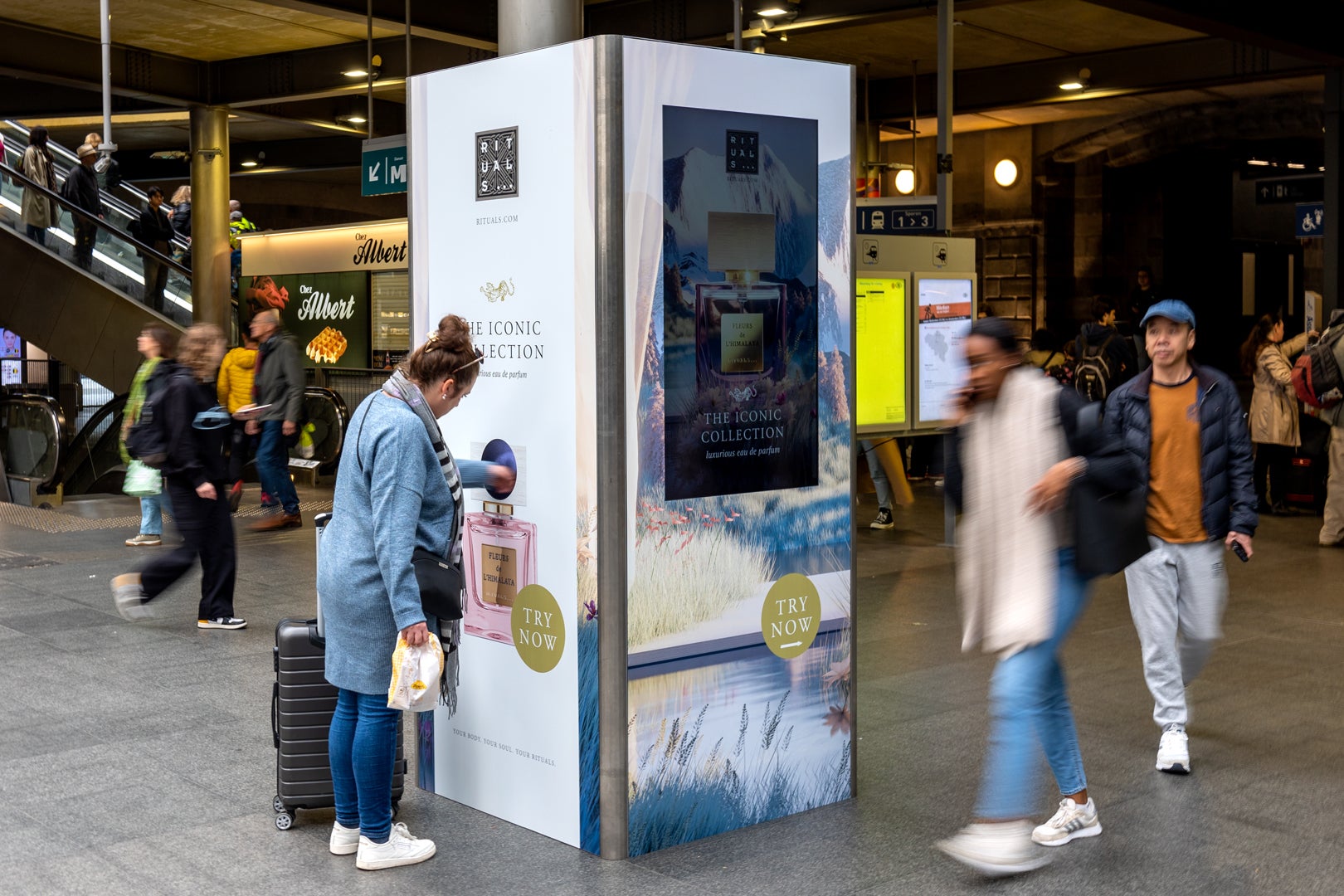 Since Monday, travellers and passers-by have been able to try out Rituals' eau de parfum Himalayan Flowers thanks to the very first Diffusor Cube, which is on display at Antwerp-Central station until the end of the week.
The Diffusor Cube allows people to test the perfume without going to the shop. Then, at the Brussels-South station, the public will be able to discover the floral notes diffused by the cube, which is entirely wrapped in the oriental colours of the Rituals campaign. The brand's commercial will be broadcast simultaneously on all Station Play screens in the stations.
"The whole campaign is about awareness around Rituals' Eau de Parfum collection, a category that is still too underexposed within their collection. The diffuser cube seemed like the ideal way for us to introduce everyone to their fragrance with impact," explains Hélène Bairiot, OOH Director at dentsu Benelux.
The campaign runs until 17 October and is a collaboration between Rituals, dentsu Benelux, Urban Media and Clear Channel.
This article was posted on Media Marketing on 5 October 2022.