Shopper DNA : The Future of Retail
Terwijl de wereld zich aanpast aan het leven in het nieuwe normaal, is het tijd om terug te gaan naar de toekomst. In de dentsu Consumer Vision 2030 herkenden we vier overkoepelende thema's die het consumentengedrag in de komende tien jaar zullen beïnvloeden. In dit nieuwe rapport onderzoeken we met deze thema's hoe de wereldwijde retailsector in dezelfde periode zal veranderen en wat dit betekent voor merken. Voor elk thema hebben we de belangrijkste trends geïdentificeerd waarmee marketeers rekening moeten houden bij het bepalen van hun retailstrategie. Hoewel er in de jaren 2020 waarschijnlijk nieuwe en onverwachte krachten zullen komen en gaan, zijn we van mening dat de dynamiek die in dit rapport wordt onderzocht een duurzame en cruciale rol zal spelen bij het bepalen van de richting van de sector. Door zowel de korte- als langetermijnimplicaties van elke trend te onderzoeken, biedt Shopper DNA: The Future of Retail het kader voor merken om effectief te reageren op veranderende consumenteneisen en -gedragingen, vandaag en morgen.
Vier krachten die de komende tien jaar het consumentengedrag in de retail vorm zullen geven.
Elk van de geïdentificeerde trends heeft specifieke implicaties voor retailers. Shopper DNA onderzoekt zowel de korte- als langetermijnimplicaties van elke trend en biedt een raamwerk voor merken om een ​​langetermijnstrategie op te bouwen om te reageren op de post-COVID-19-wereld en ervoor te zorgen dat ze effectief kunnen reageren op de veranderende eisen, attitudes en gedragingen van consumenten voor het volgende decennium.
Universal Activism
Synthetic Society
Bigger Bolder Brands
The Human Dividend
Download vandaag nog jouw exemplaar van Shopper DNA.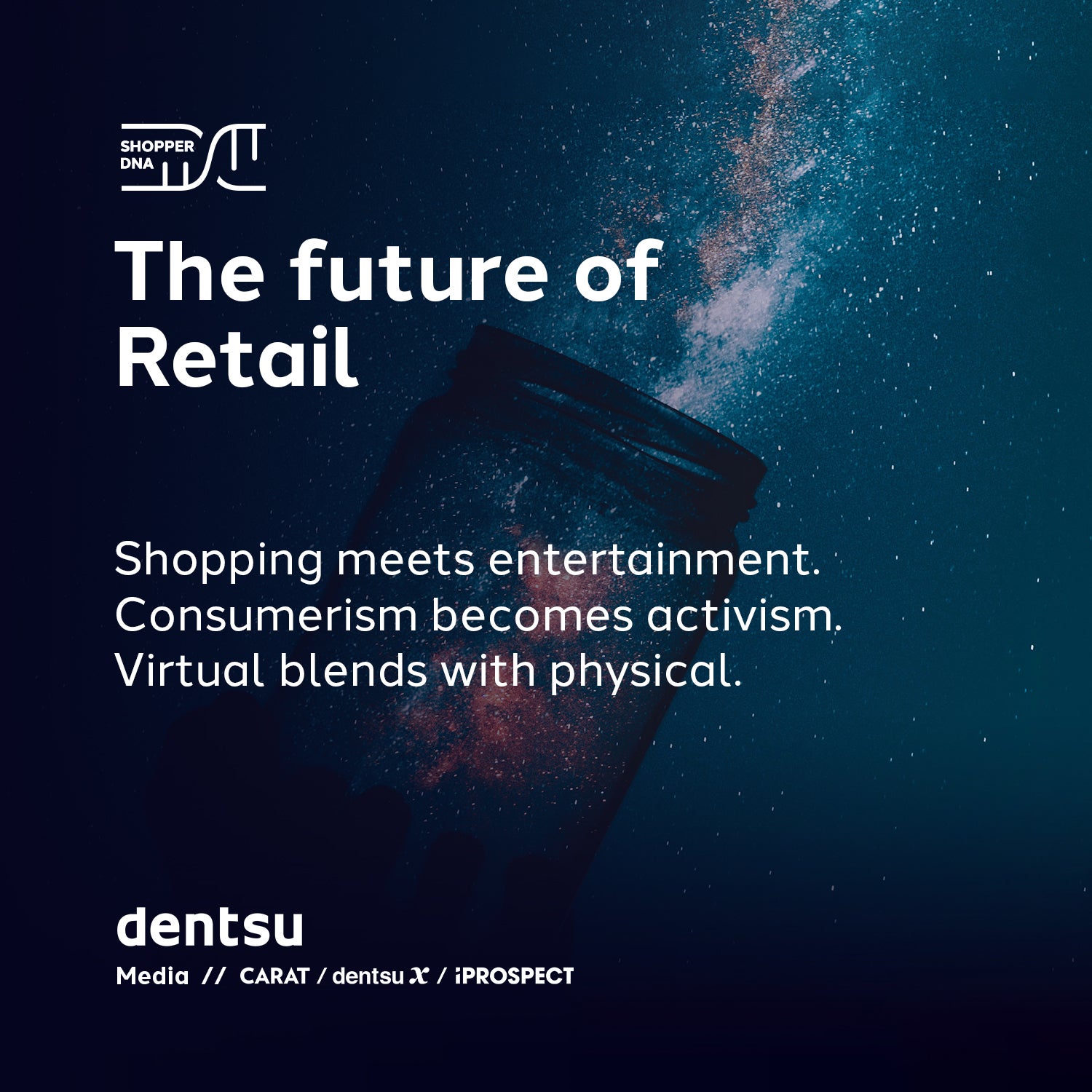 Thank you!
Your details were submitted successfully.
There was a problem!
It seems there was an error submitting your details. Please try again later.
Thank you!
Thank you for downloading our report. You can access the PDF at this link.