Cannes Lion Silver for Mastercard & Carat Romania  
Published on:
Roadside Market for Mastercard won Silver in Cannes Lions in the 'Use of Social Platforms' category in June 2021.
Campaign for Mastercard was a collaboration with Carat and dentsu Romania with McCann Romania and Golin agencies. Campaign started in April 2021 and will last until end of July 2021. The same campaign also secured Gold in Consumer Services / Business to Business and Silver in Customer Acquisition & Retention in the Creative eCommerce category.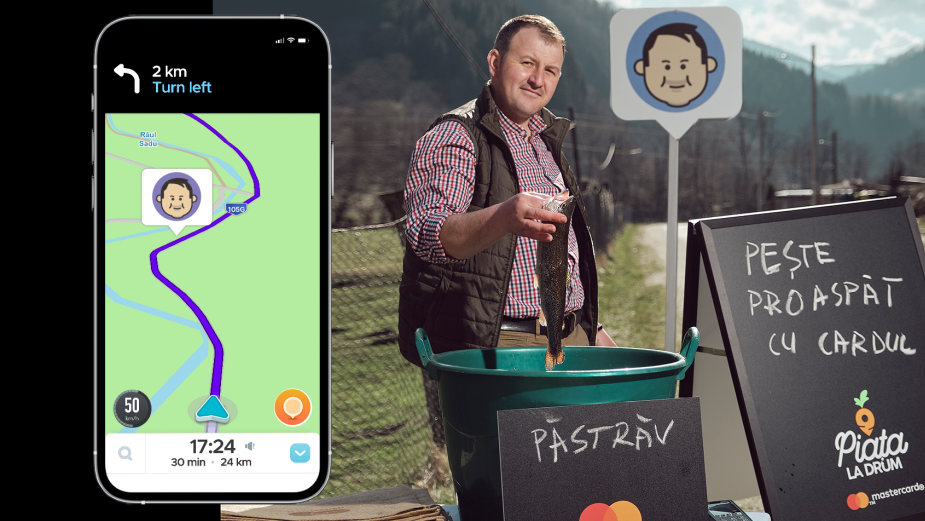 For the good of the micro-farmers
Roadside vendors are a familiar site across Romania. They are often unable to reach larger consumer markets to sell their products. Mastercard believes that these vendors should be seen and respected as micro-entrepreneurs.
The campaign promoted independent farmers, who are the 'real' small business owners: selling their own produce in the roadside in front of their farms. Mastercard, a credit card company, wanted to help the roadside farmers in their business. The challenge for them, on top of a pandemic, was that as the society moves more into cashless, it limits the number of customers.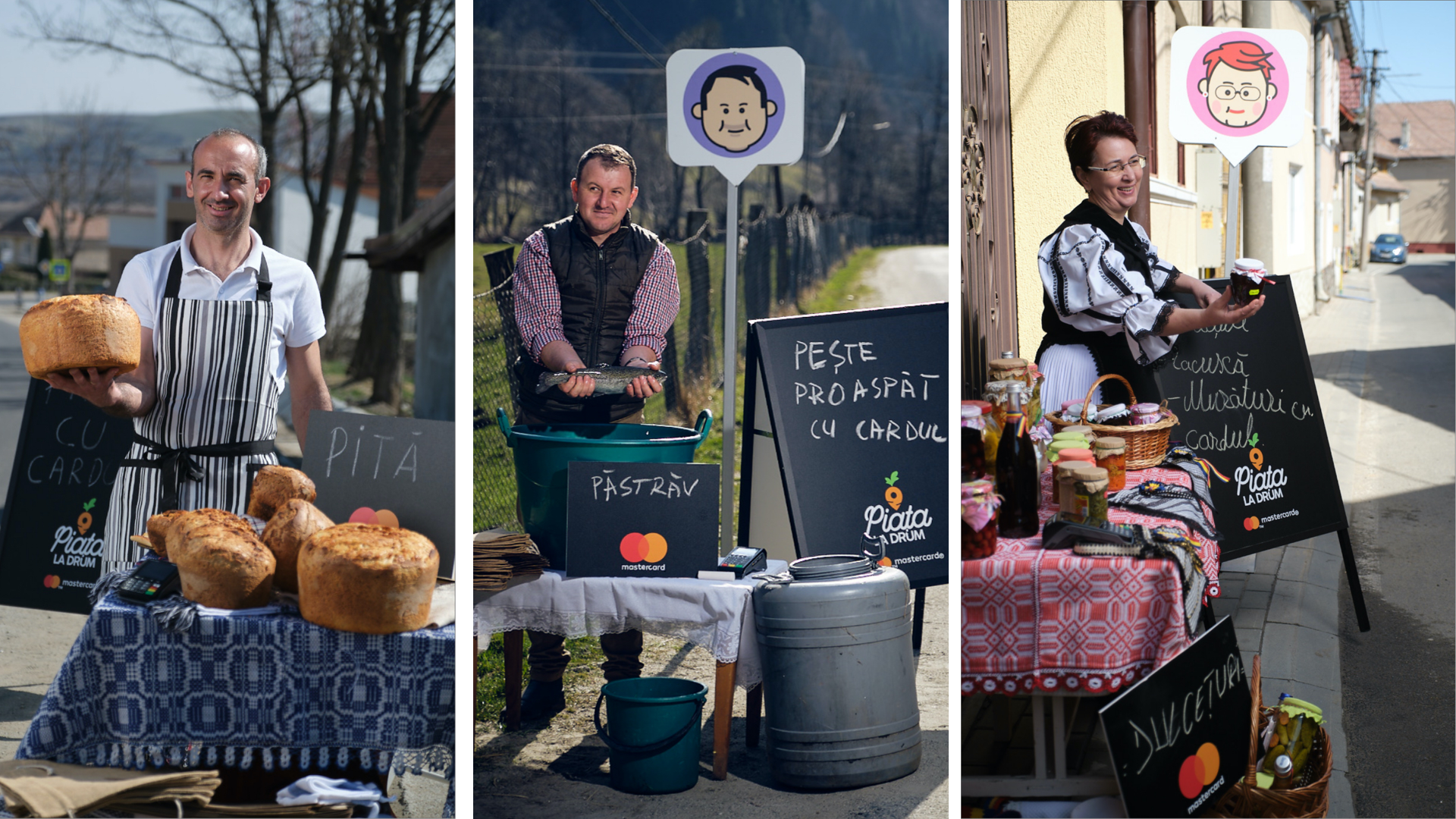 Small businesses were encouraged to register in piataladrum.ro. The local business association in My Transylvania offered the vendors all the support they needed to set up their official pin on Waze and gain access to the other assets in the campaign. 
When opening Waze for road guidance, potential customers could see in real time all the local producers that sell their products on the road. Consumers were presented with a brief description and a dedicated PIN to use to make a payment, while every seller will have a POS for cashless payments – provided by Mastercard. 
By empowering micro-farmers, Mastercard also helped bringing more value to rural communities and to the economy. 
Navigational app Waze, which is used by over two million Romanians, was a perfect partner to promote the farmers in due to its large reach.
Media frenzy after launch
When the campaign launched in Romania, the Roadside Market sparked a national conversation in traditional and online media, with the country's 5 largest TV stations covering the news and an impressive OTS (Opportunity to see) estimated at 28 million views in the first 48 hours.
In the first days since the launch, over 300 street vendors and small producers from all over Romania have reached out to Mastercard asking to join the program.
- It was really a dream team that made this campaign happen. The trust we've received from Mastercard and the perfect cooperation with McCann and Golin helped us win the recognition from Cannes Lions. What makes the campaign even more interesting is that it was almost fully digital.
- As we know that the culture of roadside markets is popular across Southeast Europe, we are committed to help more micro-farmers join the 'Piata La Drum' platform and we hope the success of the campaign inspires similar digitalized solutions in the region to fight for everyone's inclusion in the new digital economy, Media Client Lead from Carat Romania Cristian Costache comments.
Media used in the campaign were all digital channels including social media, and in smaller parts Outdoor and Radio.
Mastercard is on a winning streak, as it won earlier in June 2021 in Effie Romania a Silver price for their national campaign from 2020.