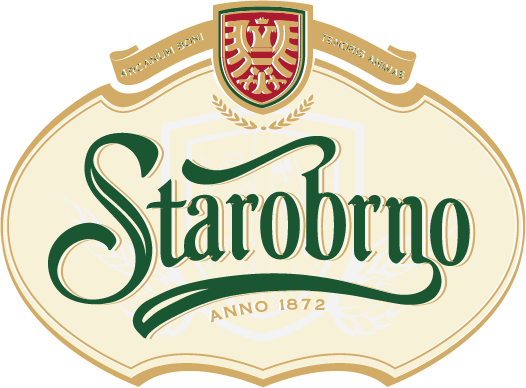 Challenge
Starobrno is a brand that has been born to city life: it pulsates on the city beat and is designed to be enjoyed in a creative setting. That's Starobrno's DNA – it urges you to show your most creative side, it takes the limitless artist out of you and lets him shine.

2020 was a big year for Starobrno - the year marked the official unveiling of the brand's new visual identity with an updated logo and corporate colors, which were also translated into brand new, contemporary package designs to reflect the unique brand identity.

But how can you do that when your brand's name is fading in audiences' minds? And how can you market a beer brand amidst a pandemic when all bars, pubs and restaurants are closed, when we couldn't enjoy the urban dwelling, the product belongs to and share the experience with the people that make the magic happen?
Albeit a strong brand identity, Starobrno was losing its edge as the beer of young, creative, urban inhabitants. The idea of what the brand's "Different. Czech" slogan stands for was fading day by day, getting lost in translation, signaling a need for reiteration.
Strategy & Solution
Starobrno's main target audience is the "Urban Creators" - beer drinkers aged 20-35, who live their life just as Starobrno does – colourfully and with plenty of inspiration. After researching their interests, we found out a big part of them was into the arts, giving us the right prompt - portray the brand's new packaging as a work of art, worthy of being in a gallery, surrounded by more urban art.

To provide artistic credibility, we teamed with Margarita Dorovska – the only Bulgarian to graduate "Curating Contemporary Art" at the Royal College of Art. We set out to find 10 locally relevant contemporary artists and in collaboration with Margarita.

We started by launching a specially created Facebook event for the occasion – just like it would happen if we were hosting a real-life event – to raise awareness on a wide scale.
We created a dedicated landing page to host the curated art selection and display the new visual identity. In addition to the gallery itself, the landing page invited visitors to get to know the brand better, as well as the featured artists. To further strengthen the brand's identity, each artist page included a short interview with questions, which stepped on main communication pillars for the brand, creating a unique community. "Different. Human." opened its digital doors to visitors for those who were ready for some long-needed inspiration and color at digitalgallery.starbrno.bg.
Results
"Different. Human" welcomed over 20K unique visitors among our target audience, inviting close to a thousand people per day and enticing them to find out more about the bridge between Starobrno's unique identity and how it manifests into today's colorful world.

The campaign was supported only with 4 sponsored posts with limited budget, and we still managed to achieve show stopping results by reaching just the right people – the urban creatives. Some of the main statistics include reaching close to 700K people in our target audience with a frequency of 5 to rack up the impressive amount of 3,696,004 impressions. Posts generated a total of 41,660 link clicks and 357,925 post engagements.
In terms of earned media, our article placements proved successful, reaching over 30K readers who were eager to find out more about how art and humanity meet in a unique digital space.
Starobrno created a unique digital space to offer creative escape in the form of urban artistry when we could only admire such from afar. By bridging the artistic world of the outside with the safe space inside, the brand created a one-of-a-kind project to present the new Starobrno identity in a safe and engaging way.