Dentsu Creative: New team to drive growth in Romania
Published on:
DENTSU CREATIVE, the unique global creative agency of the marketing communications group dentsu, is announcing a new team of key people to drive more daring and integrated creative solutions for its clients.
New leading positions were created in Art, Copy, Content, Design, and Client management.
Creative Director of dentsu Southeast Europe Marius Tianu, who joined dentsu to build a new creative service in April 2022, is excited how creativity is at the heart of all the agency's group delivering to its clients' end-to-end consumer journey:
"Our new talent, new structure, and way-of-working is helping our professionals to maximize their true creative potential.
There is a balance we have achieved in our new operative team: low bureaucracy combined with enough support for our creative professionals is a virtue in volatile business environment as we are quick, agile, and as streamlined as possible."
New team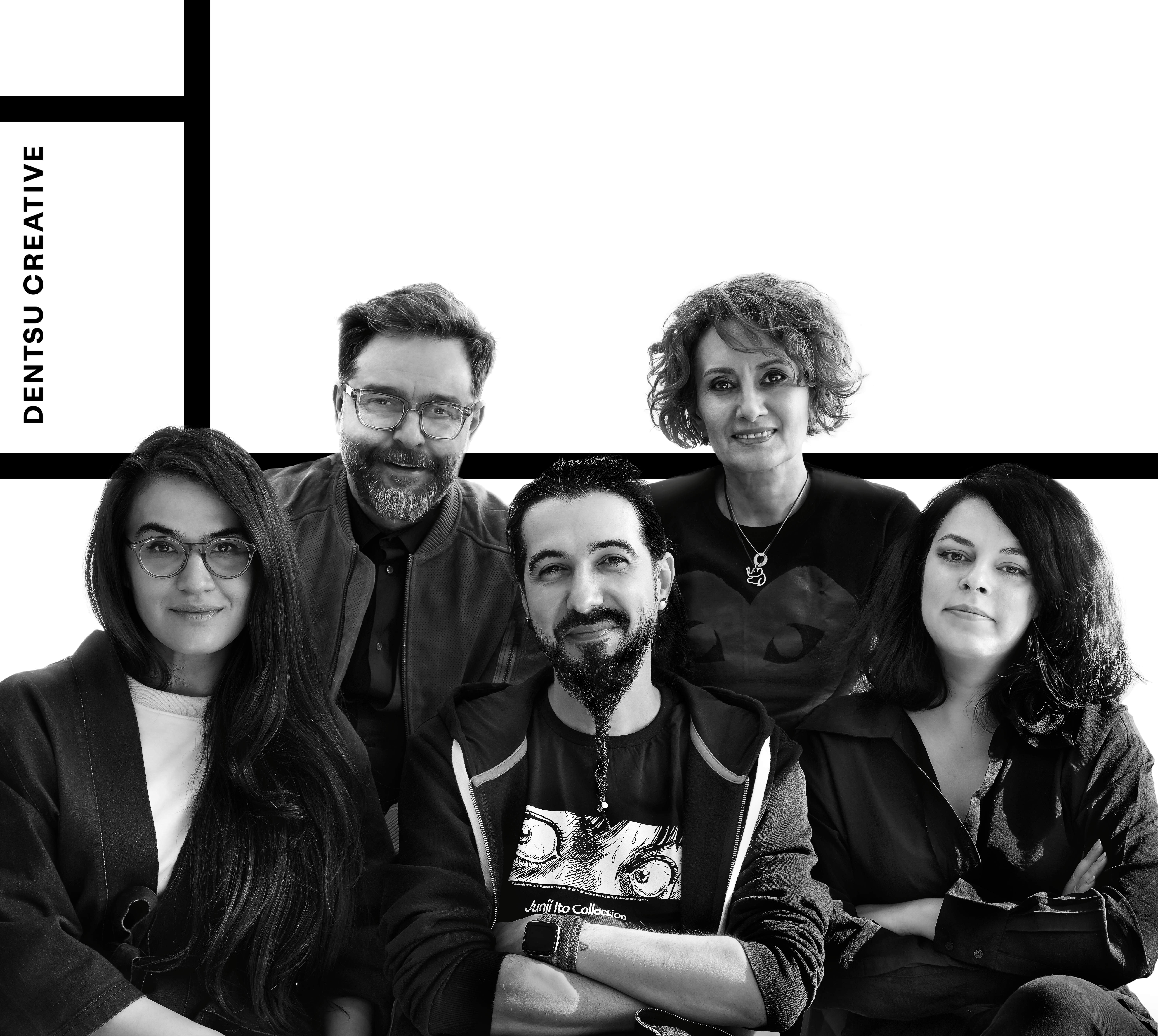 To support high growth objectives in creative services, dentsu is glad to announce the new key hires in the creative team: Răzvan Mitoiu as Head of Design, Ana Ciobotaru as Head of Copy and Delia Mija as Head of Art. Together they will work with a fresh pool of talents making sure the creative output of the agency will be outstanding.
Client Solutions team is headed by Carmen Simion, who is nominated to the role of Client Partner. All client teams are balanced with senior and fresh talent, but also in a way that gives us flexibility to answer in an agile manner to any ad hoc needs.
Head of Content is also a new position, and the team is led by Elena Mitan. The team oversees social media management, social media content production, influencer marketing concepts and execution and content creation for all platforms.
Horizontal Creativity
With the new team, there will be more integration between creative and media. The tight collaboration with media agencies Carat, dentsu X and iProspect was what drove Tianu to join dentsu, and multiple projects for clients are already underway.
"We in dentsu call it horizontal creativity: globally our 9,000+ creatives are at the core of each market's other delivery in media, performance, data, and other specialized services. Creative is important for dentsu, and its role will just rise in next years, in Romania, in the Southeast Europe region, and globally."
Country Manager of Romania Radoslav Nedelchev sees that modern creative solutions are a must for the overall delivery to dentsu clients in Romania.
"Creativity is What's Next'. Creativity in media, Creativity in data, Creativity on how clients use their power for good.
Therefore, we are excited to welcome the new diverse set of talents to the creative team and introduce growing our own people to new positions to drive the spirit of thinking of what's around the corner, to constantly push the boundaries and challenge the marketing status quo."
ABOUT DENTSU CREATIVE
Part of dentsu, Dentsu Creative is a Global Creative Network that transforms brands and businesses through the power of Modern Creativity. Its experts across the globe work seamlessly together to deliver ideas that Create Culture, Shape Society, and Invent the Future with dentsu's other brands and specialized units.
Dentsu Creative was launched in June 2022. In Southeast Europe, Dentsu Creative has own offices in Bulgaria, Croatia, and Romania, from where it services creative needs of clients across the whole region including all Adriatic markets.