Coveted Google Partner Premier status awarded to dentsu Romania
Published on:
Marketing Communication company dentsu has been awarded the coveted Google Premier Partner status in 2023 for all its performance media operations. The status is granted to only the top 3% of performance companies in each market.
Criteria of getting the sought-after status of a Google Premier Partner are the agency's annual results in terms of ability to develop existing customers' digital advertising investments, degree of diversification of the tools used, using combination of Google products focused on achieving results for customers, as well as the annual volume of advertising investments managed by the Agency.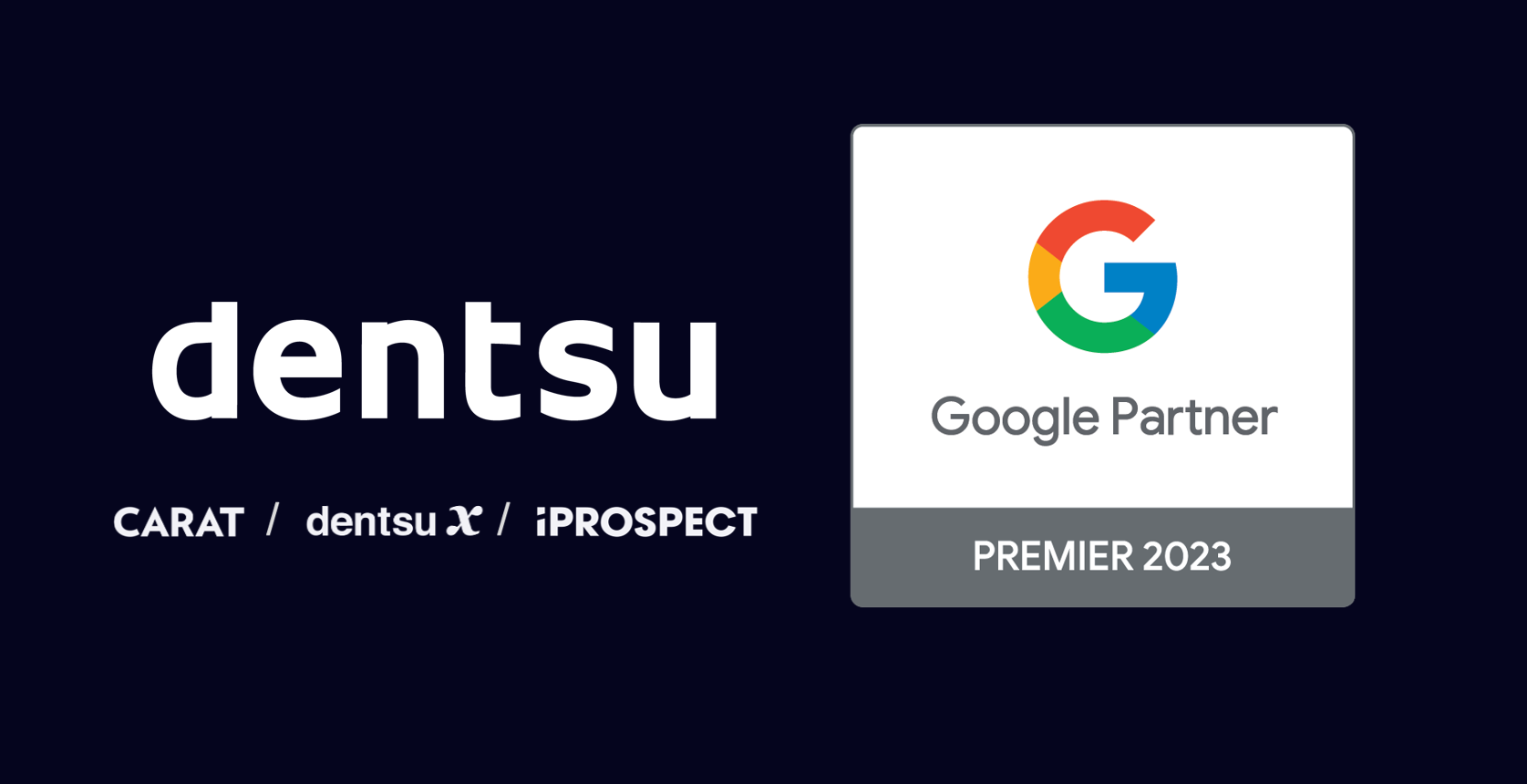 Head of Performance in dentsu Romania Diana Oancea states becoming a Google Premier Partner is the recognition of the teams' long-term work and effort to support dentsu clients in their performance strategy to deliver the best results.
The performance team dedication, working closely together with client teams, and Google's support has helped the team to achieve the title.
"It is also a known fact that this award is harder to get from year to year, due to the highest requirements from Google."
Oancea sees that in dentsu, what sets the team apart is the holistic view of the client's business and marketing objectives to increase the performance in their paid media campaigns.
"Our secret sauce is to integrate machine learning, automatization, and data driven attribution. This combination leads to better results and continues evolution in overall strategy of businesses."
Marian Petcu, Group Client Partner of dentsu Romania, is particularly glad that the premier partner status is now also for all dentsu clients, previously the coveted title was held only by media agency iProspect, a dentsu company.
Brand building and effective performance marketing are working always best when done in unison: the secret to growth of clients marketing results lies at the intersection of brand and performance.
"A big thank you belongs to all our clients who keep us on our toes in a good way. Their business needs make us to continuously develop our skills to always be the #1 destination of brilliance in performance marketing in the Romanian market."
Dentsu and its performance media offering are part of a select group of Premier Partners in Google, designed for advertisers and third parties who manage Google Ads accounts on behalf of other brands or businesses. The mission of the program is to support companies by providing them with innovative tools and resources to help their customers succeed and grow online.
ABOUT DENTSU ROMANIA
Part of Dentsu Group Inc., dentsu Romania is a network designed for What's Next, helping clients predict and plan for disruptive future opportunities and create new paths to growth in the sustainable economy. Dentsu delivers people-focused solutions and services to drive better business and societal outcomes. This is delivered through four global leadership brands – media agencies Carat, dentsu X, and iProspect, each with deep specialisms and its unique creative agency, Dentsu Creative.
Dentsu Romania's radically collaborative team of diverse creators unifies people, clients, and capabilities through horizontal creativity to help clients create culture, change society, and invent the future.
Powered by 100% renewable energy, dentsu operates in over 145 markets worldwide with more than 46,000 dedicated specialists, and partners with 95 of the top 100 global advertisers.
In Southeast Europe, we work with more than 300 professionals across 10 markets: Albania, Bosnia & Herzegovina, Bulgaria, Croatia, Kosovo, North Macedonia, Montenegro, Serbia, Slovenia, and Romania.