Diversity campaign like never before: Dentsu Bulgaria supports Pride with Friends
Published on:
Marketing communication group dentsu Bulgaria is proud to announce a campaign where 'dentsu & friends' gather to support and celebrate Pride in Bulgaria.
The 'dentsu & Friends' campaign launched in 13th of June 2022 in Sofia, Bulgaria to celebrate together with partners the international and Bulgarian pride month. Pride is a LGBTIQA+ movement where diversity is celebrated across the globe.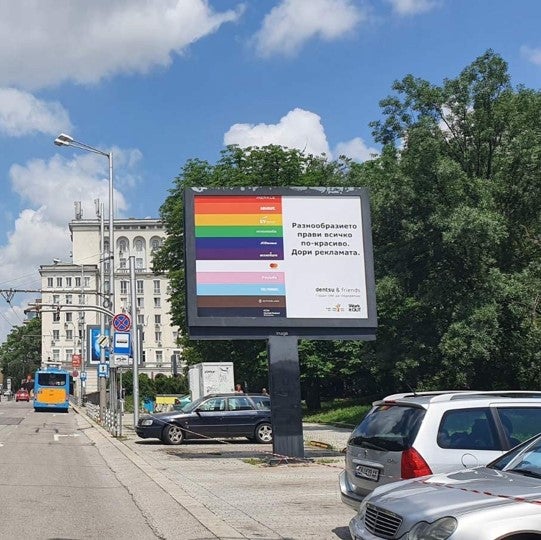 Slogan of the campaign in English is: 'Diversity makes everything beautiful. Even an ad." The visual identity of the campaign borrows from the Progress Pride Flag, also called 'new pride flag', a more inclusive design. Compared to the old, more familiar Rainbow symbol of LGBTIQA+ community, the new design has added symbolism for black, indigenous, trans, transitioning, intersex and outside of gender binary people.
Dentsu wanted to gather brands and organizations together for the campaign in Bulgaria that lasts for 2 weeks.
Brands that are in are Absolute, Accenture, Economedia, EY, Hewlett Packard, Ingram Micro, JCDecaux, Mastercard, Merkle, Metroreklama, Paysafe, and Sutherland. The collaboration partner who assisted in every step of the campaign is GLAS Foundation, a non-governmental organization, striving to bring forth a positive change to the lives of the lesbian, gay, bisexual, and transgender people in Bulgaria, guarantying them full equality and protection from all forms of discrimination.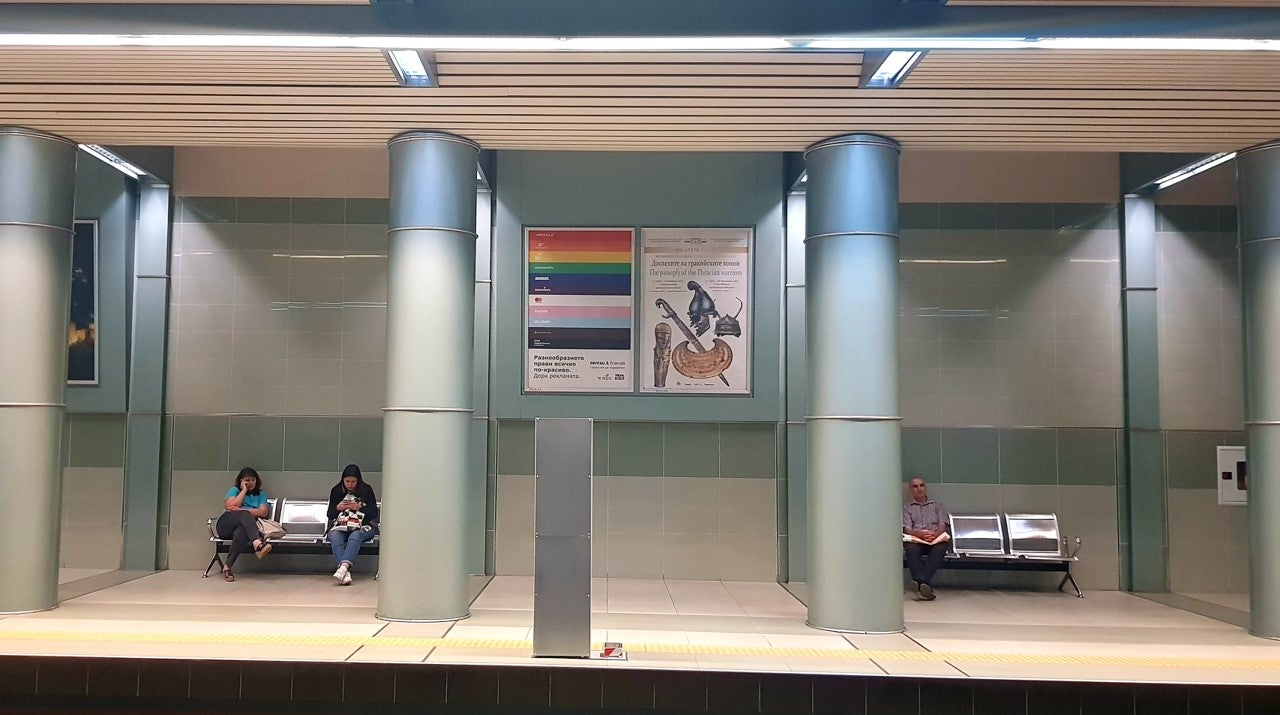 CEO of dentsu Southeast Europe and Bulgaria Maria Grachnova, acts also as the Diversity, Equity, and Inclusion champion of the whole Central & Eastern Europe region. She recognizes that diversity is a binding factor for the business community in all markets.
"At dentsu, we believe our strength lies in difference. We are committed to fostering a diverse and inclusive environment for our people and working with our clients and stakeholders be a force for good in society", Grachnova says.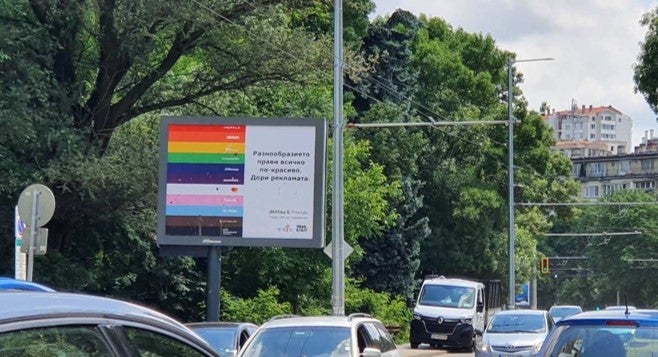 In dentsu's Social Impact programme, there are three pillars: Sustainable World, Digital for good, and Far and Open Society. Diversity is one of the core principles of how the company operates in all its 145 markets across the globe.
"We are committed to long-term sustainable change in society and within our business to ensure a culture of fairness, equity, and equality for all. We are proud of this campaign because it represents the deeper and more authentic meaning that Pride intends to teach us: the importance of praising and therefore wholly accepting diversity."
"Opportunity and equality are a basic right, not a privilege. The fact that large companies - which usually battle each other daily to gain market's attention - are here sharing the same space sends a strong signal. When individualisms are put aside and small differences are annulled, unthinkable goals can really be achieved."
Campaign idea originates from dentsu Italy, where the first 'dentsu & Friends' campaign was executed in 2021. The design for the campaign is made in-house in dentsu.
More information:
Rumiana Yakimova / rumiana.yakimova@dentsu.com
About dentsu
Part of dentsu group, dentsu international is made up of six leadership brands - Carat, dentsu X, iProspect, Isobar, dentsumcgarrybowen and Merkle - all of which are supported by its specialist divisions and scaled services. Dentsu helps its clients to win, keep and grow their best customers and achieve meaningful progress for their businesses. With best-in-class services and solutions in media, customer experience management (CXM), and creative, dentsu international operates in over 145 markets worldwide with more than 45,000 dedicated specialists.
In Southeast Europe, dentsu works through brands Carat, dentsu X, iProspect and Isobar and its specialized divisions for our clients with more than 300 professionals across 10 markets: Albania, Bosnia & Herzegovina, Bulgaria, Croatia, Kosovo, North Macedonia, Montenegro, Serbia, Slovenia, and Romania.