iProspect Southeast Europe in a winning streak in Global awards
Published on:
iProspect, one of dentsu's media agencies, organized the second annual global iProspect Global Awards 2022 where three prizes were given to Southeast European teams.
In the awards, judged by globally by peers, over a hundred cases were sent to compete in 10 different categories.
Southeast Europe snatched a coveted gold prize in a category of 'Innovation at Intersection'. Case was about our teams in Bulgaria and Croatia finding a new way to service a common client while teaming cross-borders and collaborating radically.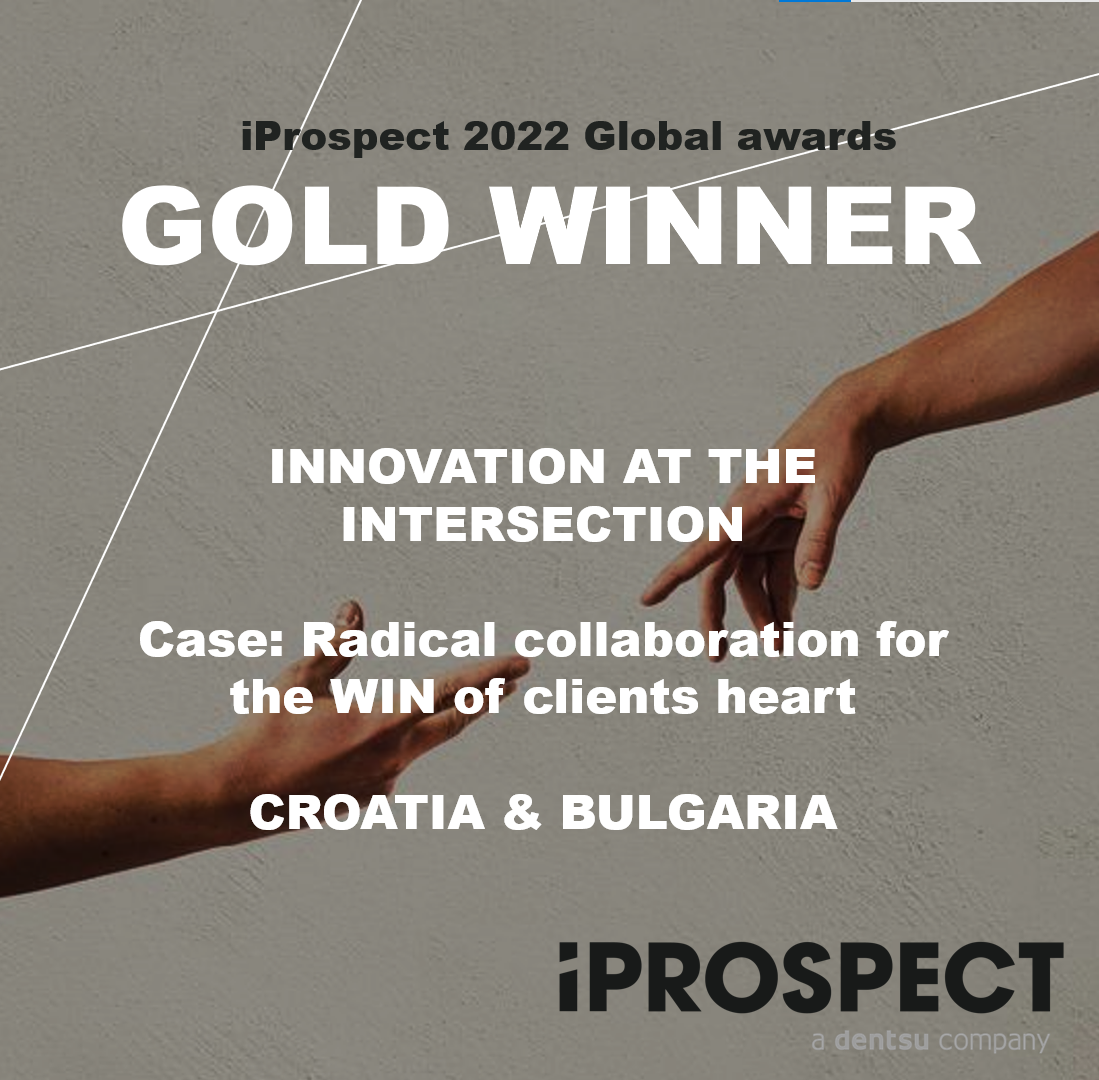 The new way of working and sharing knowledge and growing our people in both markets to new roles, has also instituted into the client being very happy, which is quantified in our thrice annual Net Promoter Score surveys.
While celebrating this big team effort, in the competition also personal nominations were given. With a word play of iProspect's global slogan 'Brands Accelerated', teams were able to nominate colleagues for personal nominations that were also judged by an international jury.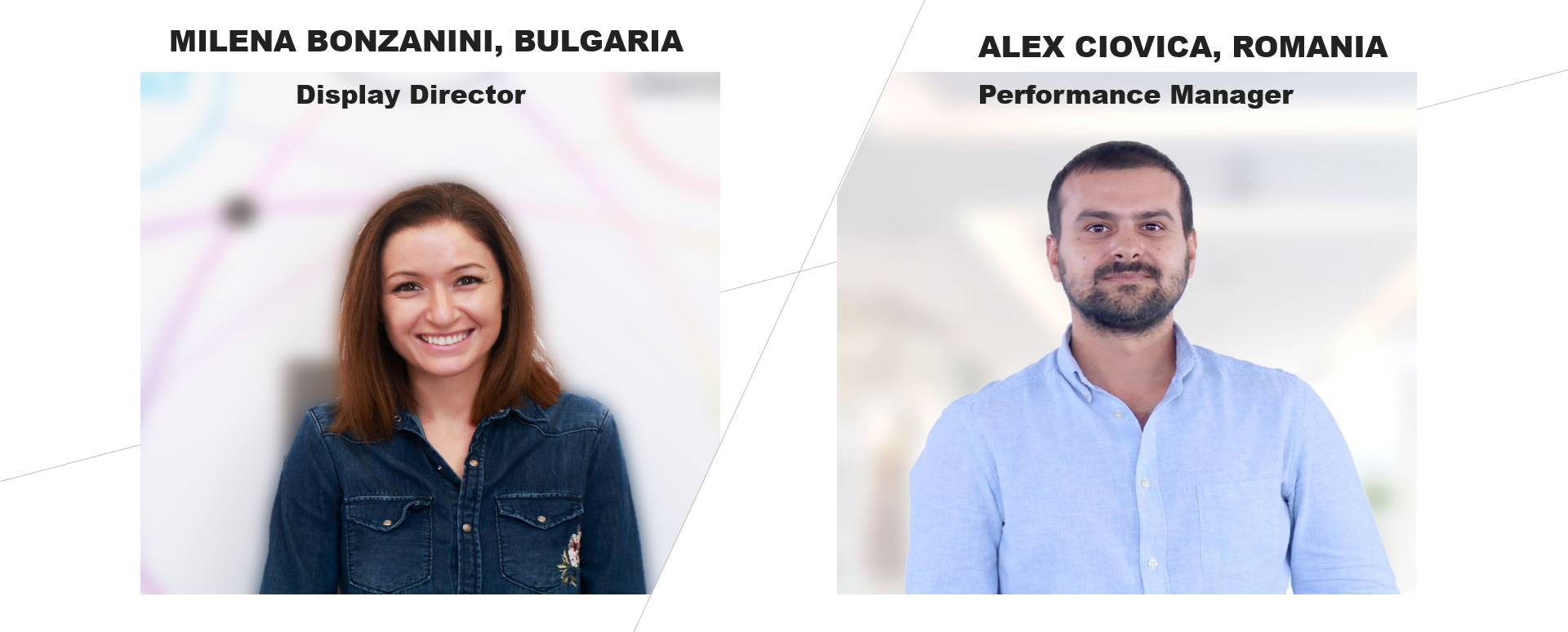 Two out of the 10 winners globally came from Southeast Europe: Display Director Milena Bonzanini (Bulgaria), and performance manager Alexandru Ciovica (Romania).
This is what was said about Bonzanini by her colleagues:
Milena Bonzanini has the Radical Collaboration imprinted in her DNA. She has an incredible vision and proactive leadership style which she spreads out across the team, across the Southeast Europe and across our media partners to bring the digital agenda of our clients as top priority. She is managing all digital activities for our biggest clients and during the past 2 years she managed to support our Southeast colleagues in numerous of cases helping our teams to service the clients in the most professional way.
Milena has developed numerous trainings, media partnerships and initiatives with Southeast European digital units. Her resilience in navigating change, aptitude for designing and applying innovative digital approach and her unflappable commitment to a service focus (especially in building relationships across digital network of media partners) have provided a unique and inspiring example to the Southeast Europe sub-cluster and her own team.
This is how Ciovica's colleagues described him:
Alex Ciovica represents the best of the best in performance marketing. He is extremely focused, always eager to help colleagues or clients when help is needed. He is also a great researcher and has a keen mindset on always looking for new opportunities to learn new tools, new ways of working, and new connections cross-borders.
While securing brilliant relationships with clients and being a core part of Romania's new business efforts, he is very structured in his working manners that keeps his clients one of the happiest in the market.
Ciovica's drive and ability to also learn new things, and setting his own personal development goals high, institute into a person who is a pleasure to work with as you always learn new when interacting with him. He only doesn't learn for himself, but the new initiatives and work he does in this regard always benefit the whole team.
Congratulations to all winners!