McCormick consolidates global media with dentsu X, expanding existing agency of record relationship
Published on:
Following a competitive review, dentsu X has been named global media agency of record for McCormick & Company, Incorporated, a global leader in flavor and one of the food industry's largest producers of herbs, spices, seasoning mixes, condiments, and flavor products worldwide.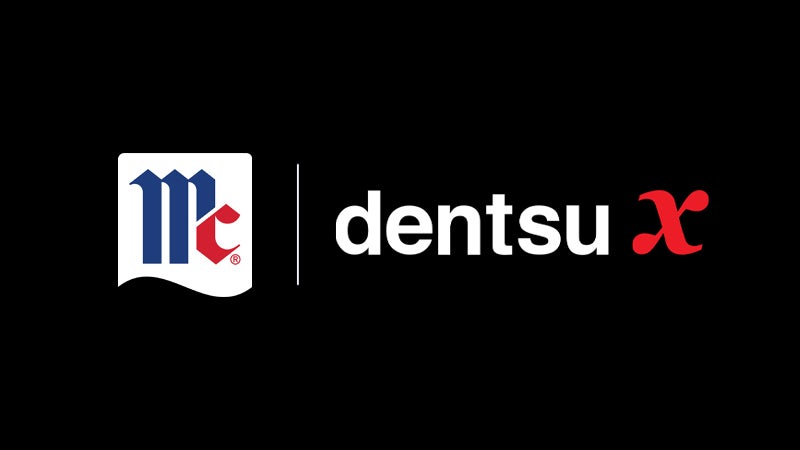 Dentsu X will now be responsible for delivering full funnel media strategy, planning, and buying globally for the full suite of McCormick household brands including French's, Schwartz, Ducros, Frank's RedHot, and more. Dentsu has been working with McCormick for nearly ten years in select markets across the globe, including Australia and China, and most recently secured AOR status for McCormick in the United States and Canada in 2020. The agency network now takes on responsibility for all markets globally, including those in Europe, Latin America and Southeast Asia.
Over the years, dentsu teams have demonstrated how they harness what's next in media to bring the McCormick brands to life in new and innovative ways. The agency network has enabled ground-breaking campaigns including dynamic ads for Frank's RedHot tied to key sports moments (Australia), and first-of its kind, native, in-game brand placement for French's (USA), continually reimagining the way McCormick engages with customers at every touchpoint. 
Melanie Sifuentes, Vice President, Global Marketing Strategy and Media, McCormick said:
"At McCormick, we know it's about putting the right ingredients together to get the best result across every facet of our business. When it comes to delivering innovative thinking to fuel our media-driven marketing approach, dentsu X has proven tools and expertise to help us build deeper connections between consumers and our brands. We look forward to growing our relationship with the dentsu X team globally."
Leah Meranus, Chief Media Officer, dentsu X US, said:
"We are incredibly excited to expand our relationship with McCormick and help them create more meaningful connections with consumers and drive value across media investments. Our global team is ready to deliver unique experiences that will enhance consumers' flavor profiles around the world as we defy convention together."
The win builds on what has been a momentous 2022 for dentsu X, which was recently named the fastest growing media agency globally by RECMA for the fourth consecutive year and winner of the 2022 Media Network of the Year by Cannes Lions' sister awards: Eurobest.
For more information about dentsu X and the work it does with brands around the world, please visit www.dxglobal.com 
About dentsu X
dentsu X is an integrated agency network combining best-in-class communication and media planning services, content creation, technology, data and behavioural insights. dentsu X helps brands create integrated and personalised marketing solutions to cut through the noise of a saturated media market and meet rapidly changing consumer demands to deliver 'Experience Beyond Exposure.' dentsu X has more than 3,500 experts in 52 markets. Key clients include LVMH, Kao Corporation and Nestlé. www.dxglobal.com 
About McCormick
McCormick & Company, Incorporated is a global leader in flavor. With over $6 billion in annual sales across 170 countries and territories, we manufacture, market and distribute spices, seasoning mixes, condiments and other flavorful products to the entire food industry including e-commerce channels, grocery, food manufacturers and foodservice businesses. Our most popular brands include McCormick, French's, Frank's RedHot, Stubb's, OLD BAY, Lawry's, Zatarain's, Ducros, Vahiné, Cholula, Schwartz, Kamis, DaQiao, Club House, Aeroplane and Gourmet Garden. Every day, no matter where or what you eat or drink, you can enjoy food flavored by McCormick.
Founded in 1889 and headquartered in Hunt Valley, Maryland USA, McCormick is guided by our principles and committed to our Purpose – To Stand Together for the Future of Flavor. McCormick envisions A World United by Flavor where healthy, sustainable, and delicious go hand in hand. To learn more, visit www.mccormickcorporation.com or follow McCormick & Company on Twitter, Instagram and LinkedIn.