Zalando chooses iProspect as its media agency
Published on:

The international fashion company selects media agency iProspect as its Global Media Agency of Record following a competitive pitch.
iProspect, a dentsu company, announced it has been named global media agency of record for Zalando, one of the leading European platforms for fashion and lifestyle. The decision follows a competitive pitch aimed at consolidating all media into one agency group able to accelerate market collaboration and international campaign continuity.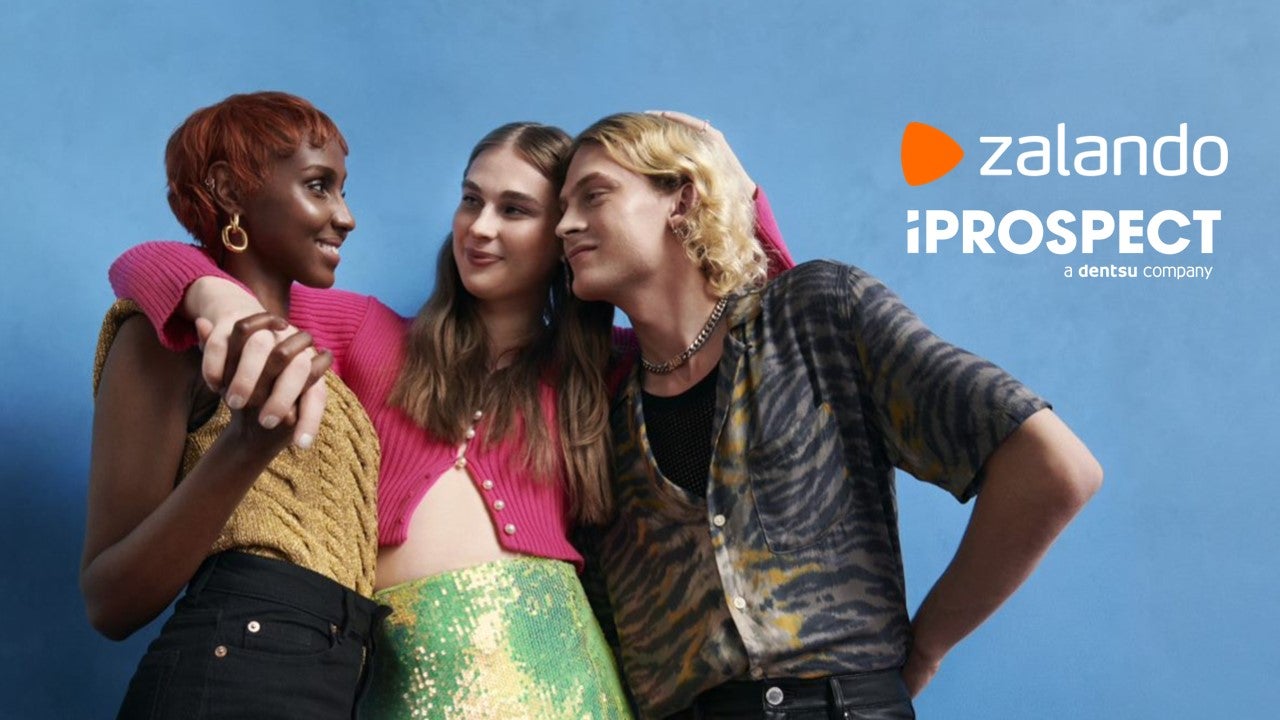 As of January 2023, iProspect will be responsible for all traditional above the line media planning and buying in Zalando's 25 markets, including: Romania, Germany, United Kingdom, France, Sweden, Italy, and Poland. On top, iProspect & dentsu were able to retain the relationship in seven the incumbent markets, including Croatia, Slovenia, Czech Republic, Slovakia, Denmark, Finland, and Spain.
This expansion of iProspect's existing award-winning remit will see the media agency working closely with Zalando to help shape the future of retail across the region and beyond.
It was iProspect's global scale and the opportunity to increase scope through its dentsu network which initially appealed to Zalando. However, it was the digital-first media agency's insights, strategy, and passion, coupled with deep brand and performance expertise, which clinched the win.
"With over 50 million active users in its European heartland, and a highly sophisticated ecommerce and fashion collaboration model, it was imperative our ideas brought both simplicity and relevance into Zalando's media activation." says Amanda Morrissey, iProspect Global Client & Brand President.
Morrissey continues; "By understanding the key shopping touch points in each market and how these intersect into people's lives, we were able to show how we can engage more with relevant audiences, to create deeper emotional bonds with customers."
Ralph Rijks, VP Regional Marketing, Zalando, explains the reasoning behind the selection of iProspect as its exclusive media partner:
"For us, our customers are at the heart of everything we do, we want to be more than simply a platform to buy the latest in fashion and lifestyle for them. The iProspect team really understood our ambition to be a place of inspiration and engagement for our audiences. We are looking forward to working together on creating deeper emotional bonds between our brand and our customers."
About iProspect
iProspect, a dentsu company, is a global digital-first end to end media agency. Its unmatched mix of media strategy and storytelling with digital expertise and audience knowledge defines the new territory of performance-driven brand building. By delivering human-centric solutions, iProspect accelerates growth for the world's most iconic brands including LG, Hilton, Levi's, Budweiser, Microsoft, and Procter & Gamble. The iProspect team works across a network of more than 8,000 media and performance specialists spread across 93 global markets. www.iprospect.com
About dentsu
Dentsu is the network designed for what's next, helping clients predict and plan for disruptive future opportunities in the sustainable economy. Taking a people-centered approach to business transformation, dentsu combines Japanese innovation with a diverse, global perspective to drive client growth and to shape society with 65,000 people in 145 markets.
In Southeast Europe, dentsu operates in best-in-class media and creative solutions across Bulgaria, Croatia, and Romania, while also covering Albania, Bosnia & Herzegovina, Kosovo, Montenegro and North Macedonia, Serbia, and Slovenia.