0
social media engagements
0
Canadians seeking out key educational information
Challenge
Even though testicular cancer is the most common form of the cancer in young men, it receives little attention compared to other health issues, which are backed by years of sustained big-budget, cause-marketing efforts. 
Every year, young men die unnecessarily because they don't do regular self-exams or speak to their doctor when they experience symptoms. The tragedy of the disease is that most deaths from it are very preventable.
Testicular Cancer Canada recognized that they needed to find a way to connect with guys all across Canada, with a national campaign that would address the underlying reasons young men weren't taking the simple steps to save themselves from testicular cancer.
Solution
Not only was embarrassment the key barrier we were fighting, it was also a theme that allowed us to build a campaign that was relatable, intriguing, and ripe for humour.

Grip invited Canadians to share their most hilarious, most mortifying stories to show that compared to lots of other stuff we all go through, talking to your doctor about your testicles is hardly embarrassing.

The program kicked off across Canada in April, to coincide with Testicular Cancer Awareness Month. Grip began with OOH featuring outrageously embarrassing moments paired with the #ItTakesBalls URL. These teaser boards piqued public interest and were followed by social videos and TV that told the full campaign story and closed the loop.
Result
The campaign drove more than 150 million impressions, over 750,000 engagements on social media, and earned media in both Canada and the U.S. Importantly, it also resulted in over 9,200 Canadians seeking out key educational information about the disease on the TCC website and campaign microsite.

Men and women of all ages engaged with the campaign, but it was particularly effective in reaching the key target: young men. They made up 47% of the visitors to the site, were 34% more likely to engage with social content posted to the microsite, and were 108% more likely to view educational content.

All of these results were made possible through the volunteered time and resources of multiple DAN agencies, and achieved with a combined spend between GRIP and TCC of under $20,000.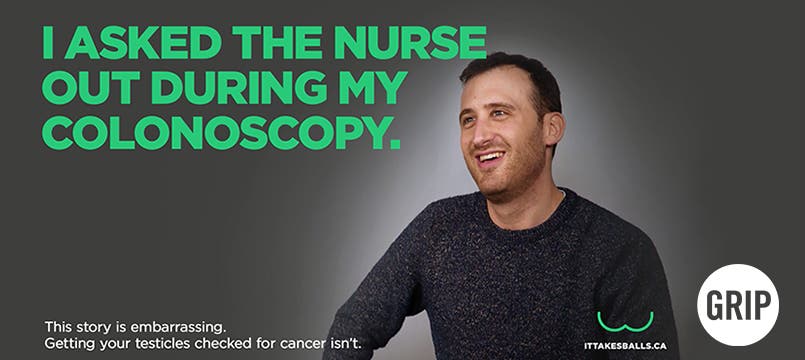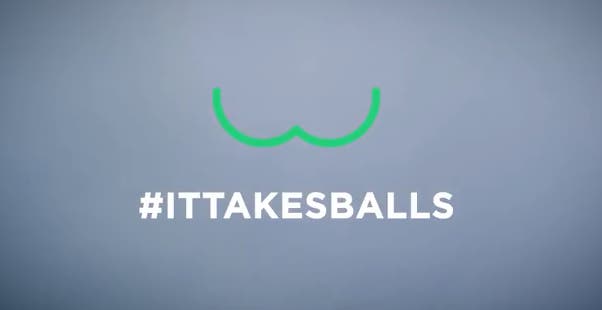 Keep up to date with the latest news and updates from Dentsu Aegis Network
Thank you!
Your details were submitted successfully.
There was a problem!
It seems there was an error submitting your details. Please try again later.