The six courageous Young Lions from dentsu Croatia
Published on:
Dentsu Croatia is sending three teams, six people in total, to compete in the respected Young Lions competition in March 2023. The main prize is for the winning team to represent Croatia in Cannes Lions International Festival.
Competition is meant for media and creative professionals under the age of 30. In 2023, Young Lions Croatia will take place live on March 11 and 12 in Zagreb.
Dentsu is proud to send six of its rising stars to the 24-hour challenge, where they will receive a brief from a client and must present their work under time pressure.
In the media category, we have two teams: Matej Hrković and Iris Davidović Boljkovac, and Lucija Čujić and Ana Koncul. Anja Jurakić and Ivona Kezic are competing in the digital category.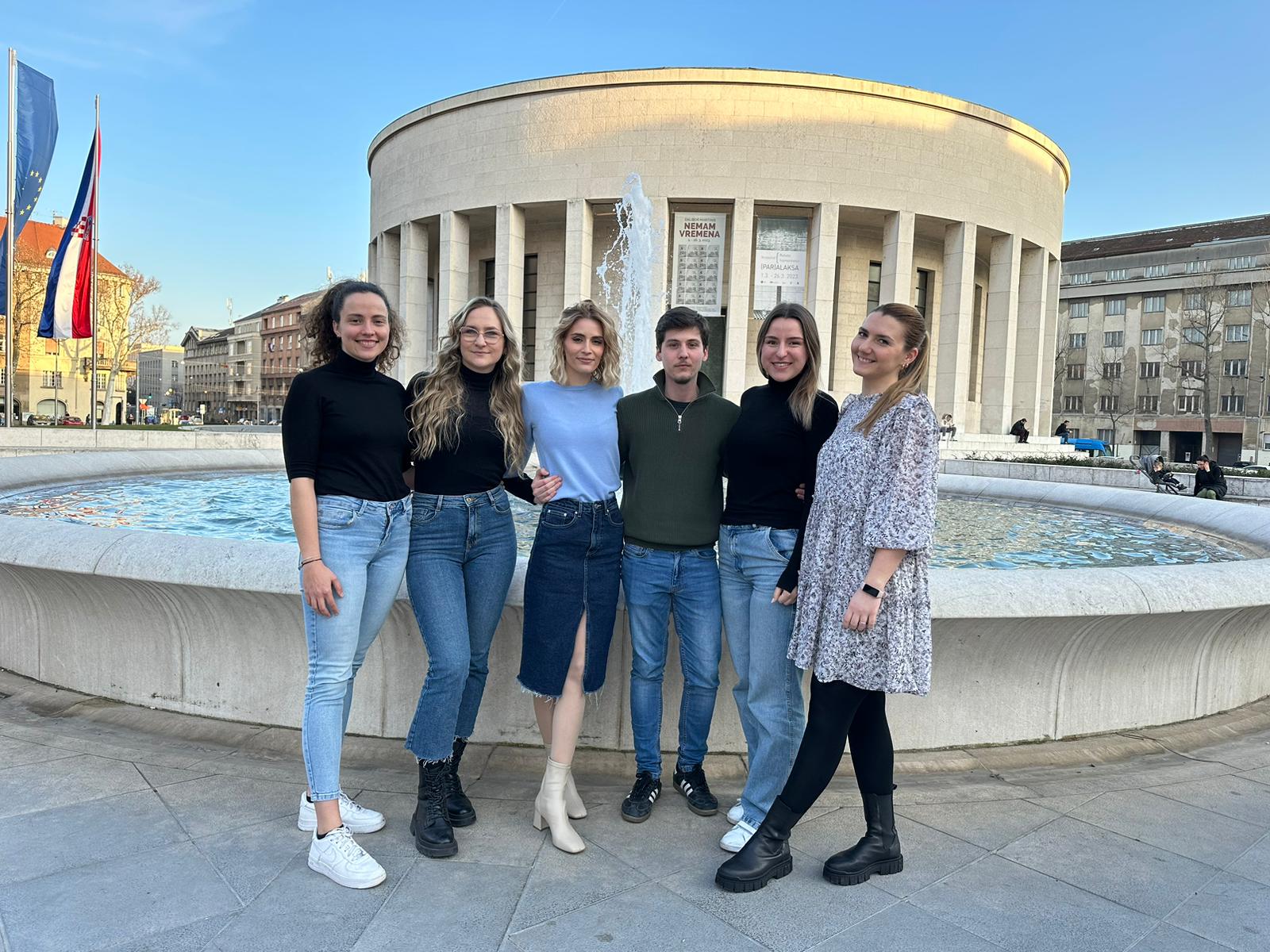 All participants are in the competition for the first time.
What motivated the team to sign up for the competition was to develop creative skills, winning ideas under time constraint, build communication skills, and independent decision-making.
"It is my first agency job. Everything that I have learned, I have learned here. Developing my skills has been a combination of self-education, learning by doing, but also by the daily exposure I have to the business diversity and best practices", Anja Jurakić, Content Manager says.
Ana Koncul, Performance Manager, adds:
"The advice that we are constantly receiving from our senior colleagues really makes the difference here. It has been great to be so encouraged by dentsu to apply for the competition."
Vjeko Srednoselec, Chief Operating Officer dentsu Croatia, and a jury member of the Young Lions Croatia, appreciates in the competition out of the box thinking and creativity.
"I'm glad we have such strong teams this year. Developing early careers is crucial for dentsu business success, and I'm so proud they chose excitement to enter the pressured competition."
Srednoselec says that for the media category, the jury expects that teams demonstrate what triggers the consumer engagement, the use of new media channels, and data-driven insights. The strategy should be clearly showcased through the selected media channels.
For the digital category, the competing teams should respond to the brief with a creative use of technology. The goal is to show how digital technology can be used to deliver creative solutions to the given brief, and all aligned with the current development of technology online and/or mobile.
The winners will be announced on 16th of March 2023.
We wish the best of luck to the brave teams in Croatia.