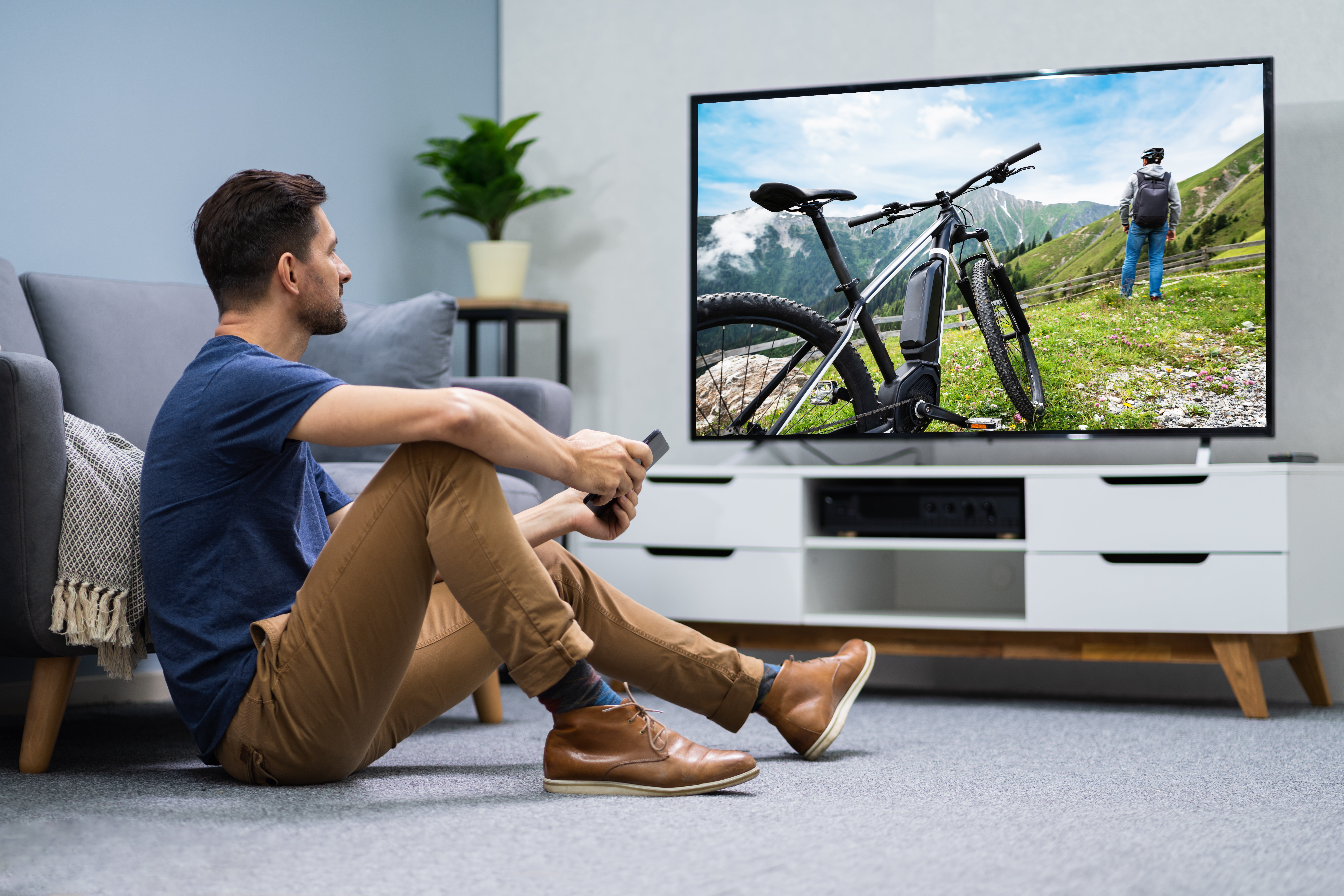 Which media to advertise on? There is a simple, and the only right answer to this question: in those which are the most efficient and effective to reach your objectives within your target group. It looks super simple: only if it would be that straightforward for every brand.
I don't want to sound like I'm lecturing you, and you all know this, but repetition is the mother of all knowledge: we need to know our target audience for start. How they consume the media, which one, for how long, what are their attitudes towards consuming messaging from different channels, and which channels they see as most trustworthy.
2020 is the year of the TV
In 2020, the consumption of all media has increased due to covid-19. Some medias more, some less, but television consumption has skyrocketed, and it still leads in the entire population of Croatia. Not only the number of viewers and users, but also the average viewing and usage time on television and the internet have also increased.
How to interpret this fact again depends on the target group of your brand and we cannot just look at the trends of the whole population.
With this year's change in our normal way-of-life, the whole situation has shown that television is stronger than ever. According to the HURA estimation of media consumption, television is also the medium for which the below-average decline in advertising investment is estimated.
TV wins in older target groups and longer viewing of ads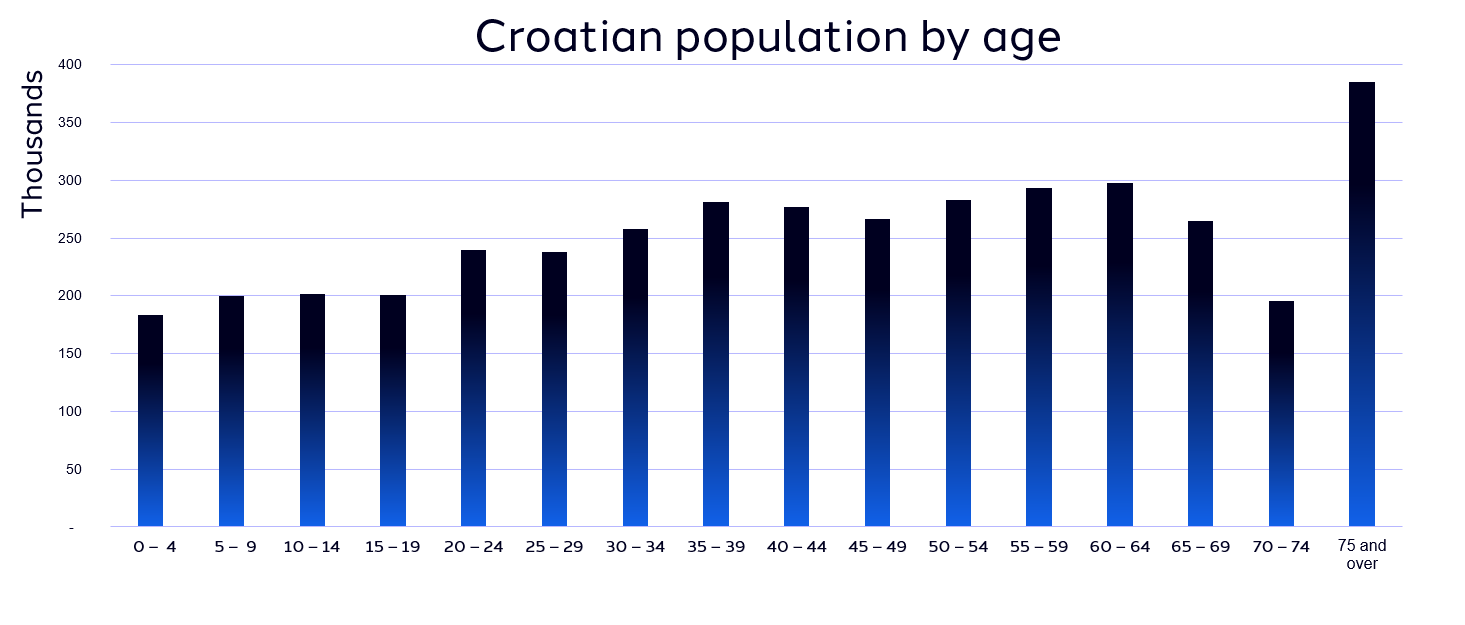 Picture: Croatian Bureau of Statistics, mid 2019
According to estimates by the Croatian Bureau of Statistics for mid-2019, the average age of the population is 43.6 years and it is growing. When we look at the number of inhabitants by age groups, it is obvious in which age groups there is a larger population.
As television is the most represented medium among the elderly population, it also predominates in the total share of media consumption. This will be the case for some time to come, and it remains to be seen what the media consumption will be in the future.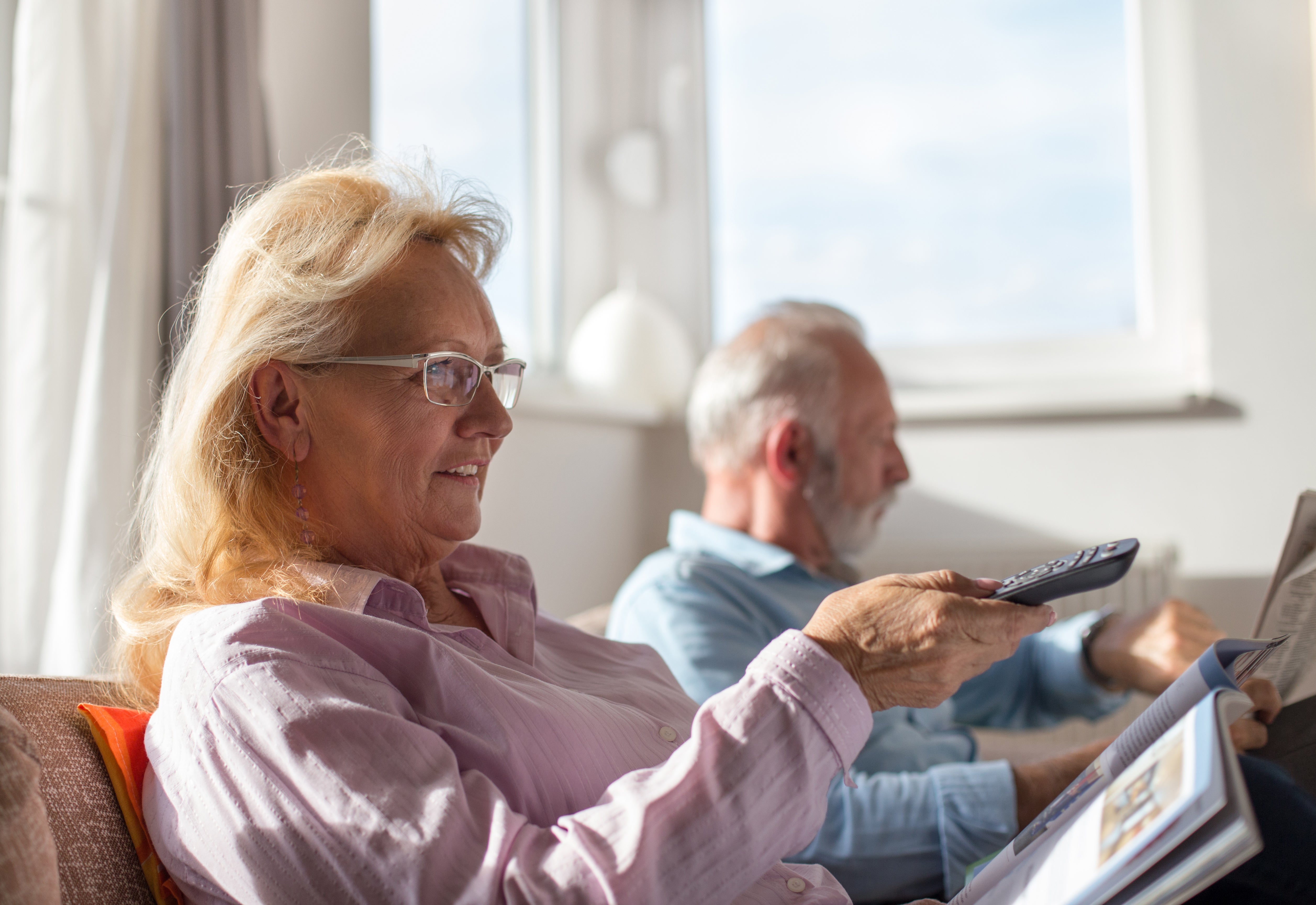 Majority of the elderly population is not interested in digital channels and does not follow the TikTok and Instagram Reels rivalries that we read about every day or participate ourselves, but they should not be ignored because of that.
Once we have researched what our target group prefers in terms of media, it remains for us to see further the effectiveness of the media. It is also different in different target groups, and it is now prioritized in the media world while effectiveness is usually put in the background.
Effectiveness is closely related to what percentage of ads were seen and for how long. And this is where television usually wins by a landslide.
Proprietary tools & data to help your planning
In general, efficiency is doing things the right way, and effectiveness is doing the right things, so the answer to the question "Which media to advertise on" is not easy.
When the share of media channels is recommended, we at Dentsu have several software solutions for optimal recommendation according to set goals. Objectives additionally help us in selecting channels, considering efficiency and effectiveness for a defined target group.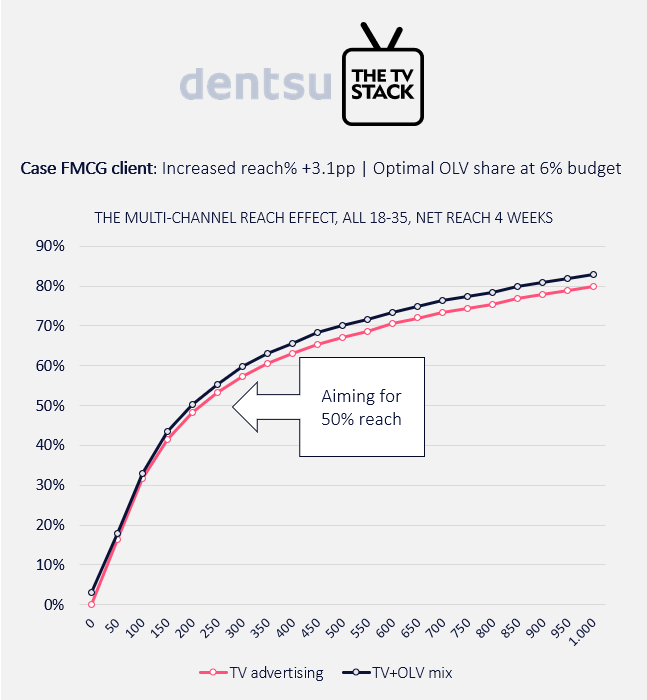 One of our tools that help us with adjusting the needed level and combined reach of TV and Online Video is TV Stack. Using this tool, we can save our clients' money, when the both channels are planned in unison, not only adding online video on top of television.
In the example above, you can see how we reach the target group earlier with TV & online video mix, thus saving the brand pure investments to allocate to other medias.
With all said, the most important thing is an individual approach to each client, regardless of the size of his investments, and constant monitoring of changes and optimization of media strategy.
*
Please be in contact if you have any questions or want to ask us advice on how we could improve your campaigning on any media.
Thank you for reading,
Sabina Mešić
Client Services Director
Dentsu Aegis Network Croatia