While June has come to an end, Pride has not! Pride is more than a month of rainbows, floats, parties and playlists. Pride is the soul of our community, it began as a riot, a fight for our very right to exist, championed by the brave black and brown Trans Rights Activists like Marsha P. Johnson.
This is a fight that continues today. While we may have won the right to marry who we love, we have not yet won the right for equal rights and equal protection. We must continue to champion meaningful progress all year-round, raising and fighting for the voices of those who are still not being heard.
Reflecting on the last 12 months and specifically on Pride month, I have never been prouder to be a part of the dentsu family. Our culture is rooted in being champions for our people, creating a diverse and inclusive culture where every person feels comfortable to bring their full and authentic selves to work every day.
This June, the dentsu Pride Business Resource Group delivered on this purpose with month-long events, celebrations and initiatives that serve to create a more inclusive and educational environment. Our initiatives this year were focused on three core areas, Inclusivity & Intersectionality, Championing Our People and of course, Celebration. Here's a look at how these three areas came to life:
Inclusivity & Intersectionality: We kicked off Pride 2021 with the launch of our new dentsu Pride logo, reflecting the colors of the Progress Pride Flag which now includes stripes honoring BIPOC and trans communities.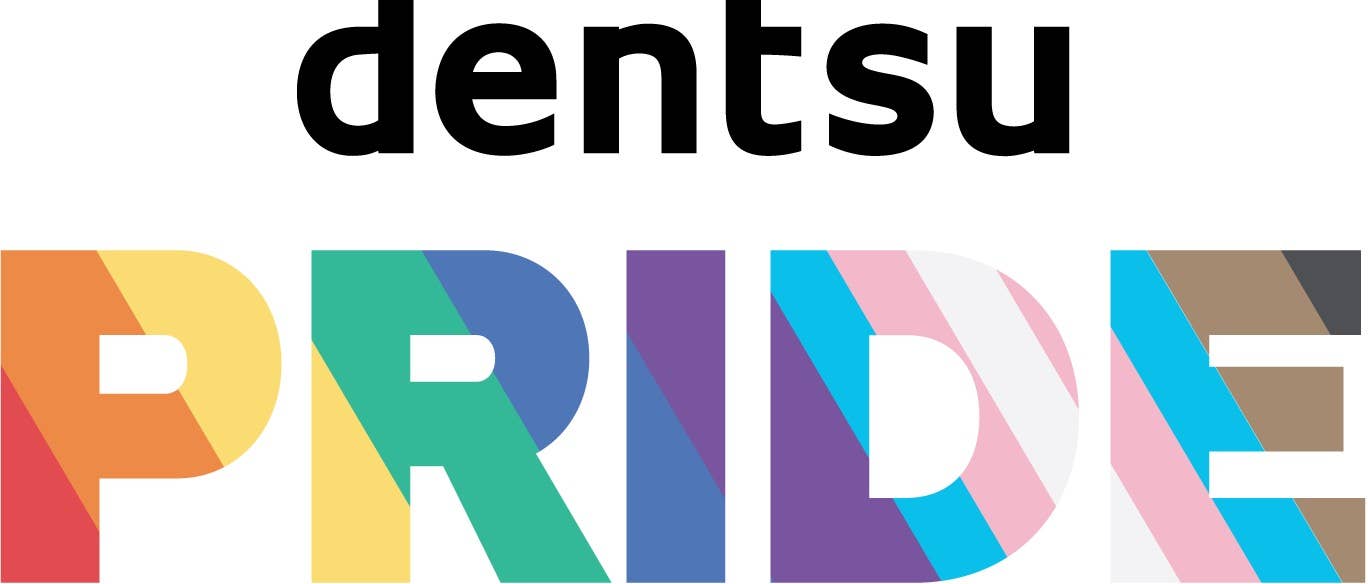 The Wake Up: Stories from the Frontlines of Suicide Prevention This documentary and panel conversation asked us to think about mental health from both an LGBTQ+ perspective and beyond.
Carat's The Human Element Podcast's Pride Episode highlighted the unique voices of the dentsu LGBTQ+ community and gave us a platform to discuss the need for our industry to improve and be even more inclusive.
Championing Our People: We showed the diversity of Pride and allyship across the network in our Pride Around the World Video.
We also highlighted the amazing work dentsu and our partners are doing in our "From Safe to Brave" panel, focusing on the tough conversations it took for our teams at 360i, Carat, and Isobar to create amazing work like the Oreo Proud Parent Campaign, the Mastercard True Name campaign and the Fernet "Drink with Pride" campaign out into the world.
We got to hear Chris McCarthy, President of ViacomCBS' MTV Entertainment speak about his perspective as a gay man and creating pivotal moments in media that amplify LGBTQ+ culture. We also learned about the beginnings of our Chief Equity Officer, Christena Pyle's career in media.
Our benefits team created a page dedicated to providing resources to our LGBTQ+ employees and allies, while also launching a Family Circle in collaboration with the Parents BRG to create a space for LGBTQ+ families (both parents in the community, future parents, and parents of children in the community).
Celebration: While celebrating remains virtual, we had a night of laughs, philanthropy and prizes at our Drag Queen Bingo event. RuPaul's Drag Race stars Asia O'Hara and Jackie Cox tested our employees on their dentsu trivia, called out numbers for traditional bingo, and performed amazing songs and skits. Attendees were urged to donate to the Trevor Project using YourCause.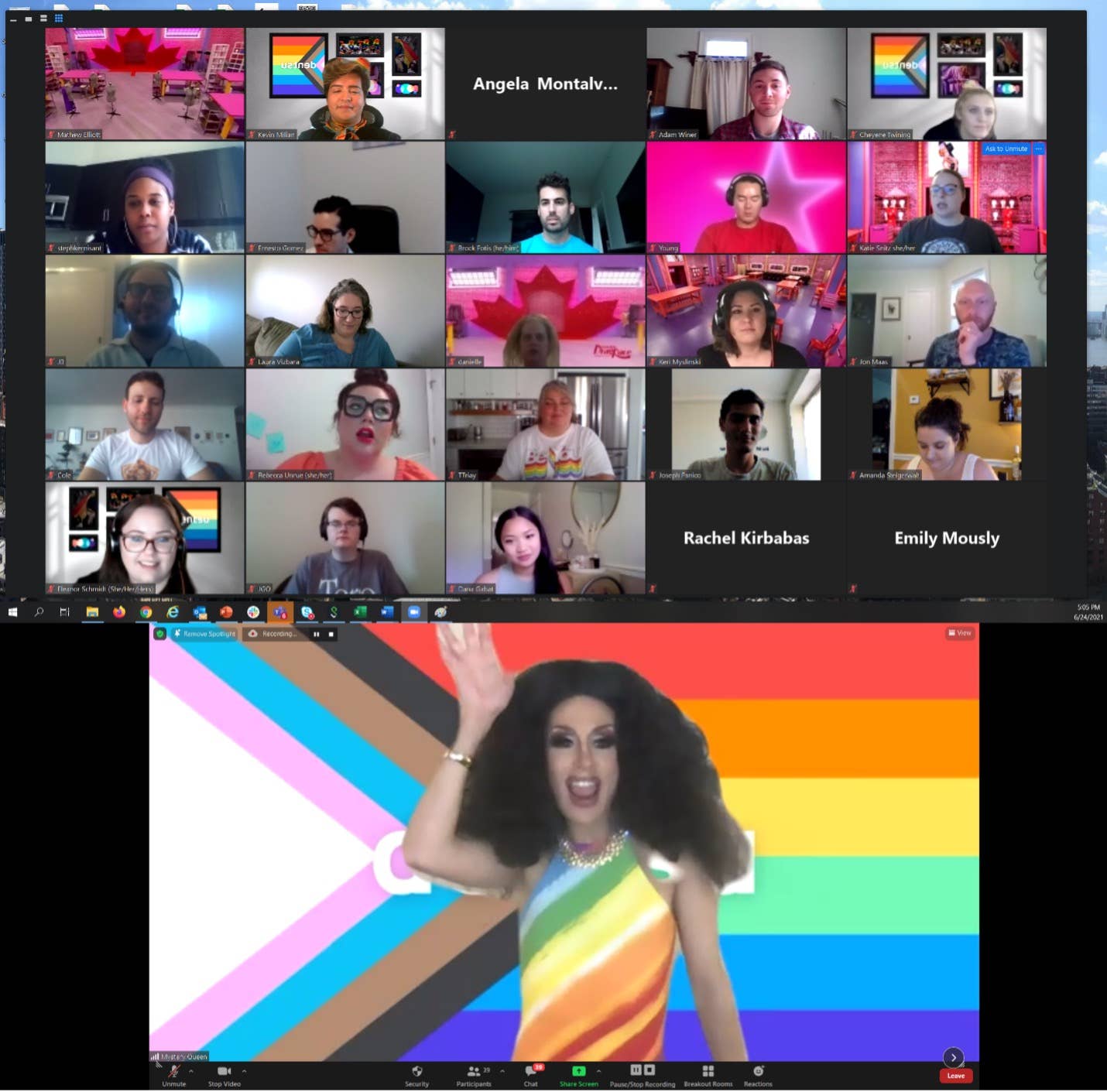 Our prizes enable even more celebrations as we launched our dentsu Pride collection on the official dentsu merch store, www.dentsudrip.com. Our merchandise features the new dentsu Pride logo on items that are perfect for future Pride celebrations and pair up with our 'Pride on the Palais' Spotify playlist.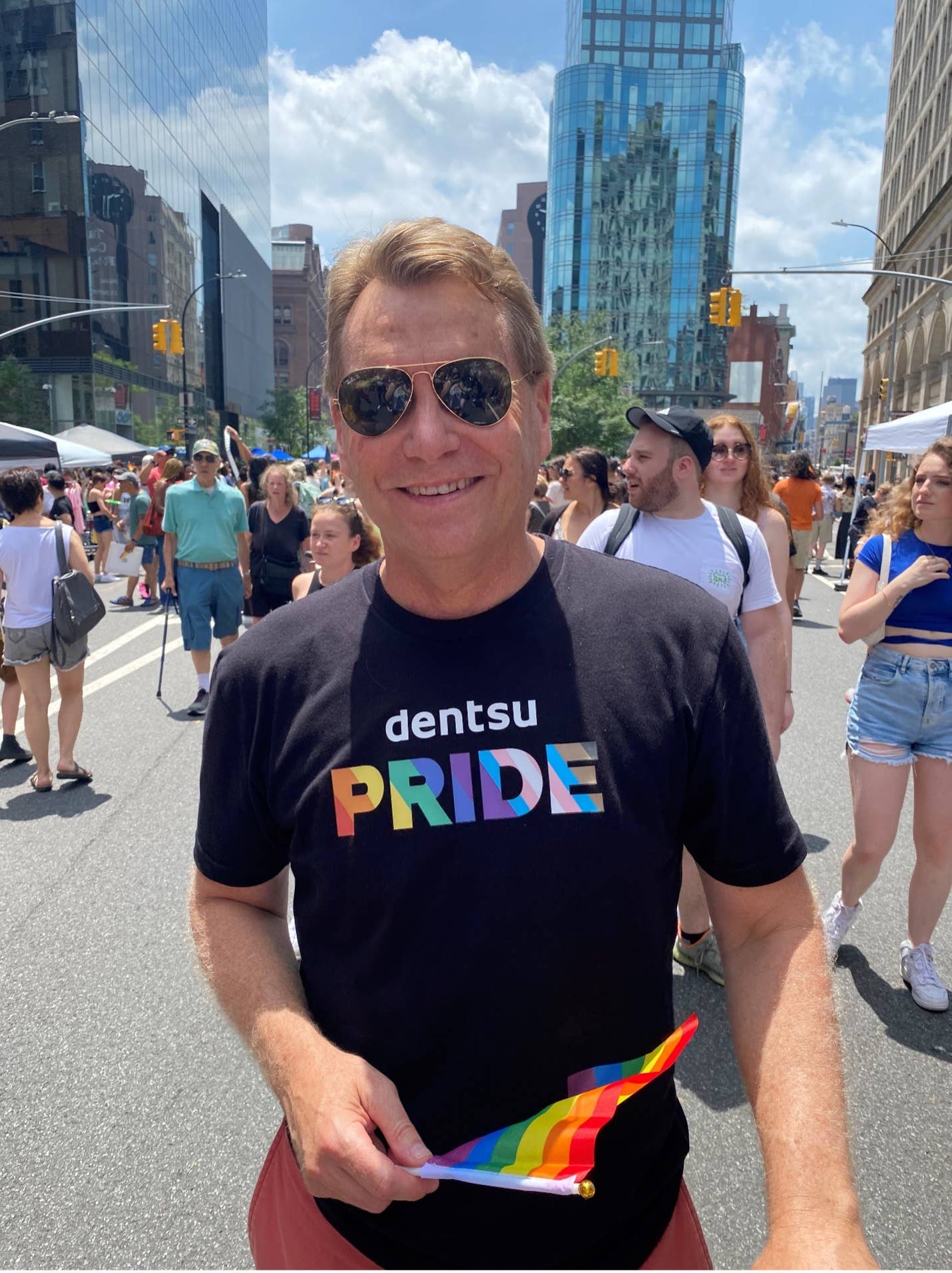 While this year's jam-packed Pride month has come to an end, as I said at the beginning the fight for equality has not. Whether you're a member of the LGBTQ+ community or an ally, whether you are part of dentsu, or if you work for a brand or a media partner, we all have a powerful role to play. We encourage you to use your voice, your platform and use your influence to work to create the change you want to see in the world. When you see moments and opportunities seize them, speak up and believe in the power of your voice.
As we move forward into the remainder of the year, remember LGBTQ+ advocacy is a shared commitment. It's about doing the work, leaning in to support candidates who are actively fighting for LGBTQ+ rights, and let's not forget advocacy is about voting with our hearts and our wallets. Choose brands that support and stand with the LGBTQ+ all year long.