We believe in the power of flexible and purposeful work.
We want work to work for everyone. That's why our people are the architect of our future of work strategy. Our people told us that they enjoy flexibility and the opportunity to build connections in our offices. So, we're doing just that and offering the best of both worlds - hybrid work.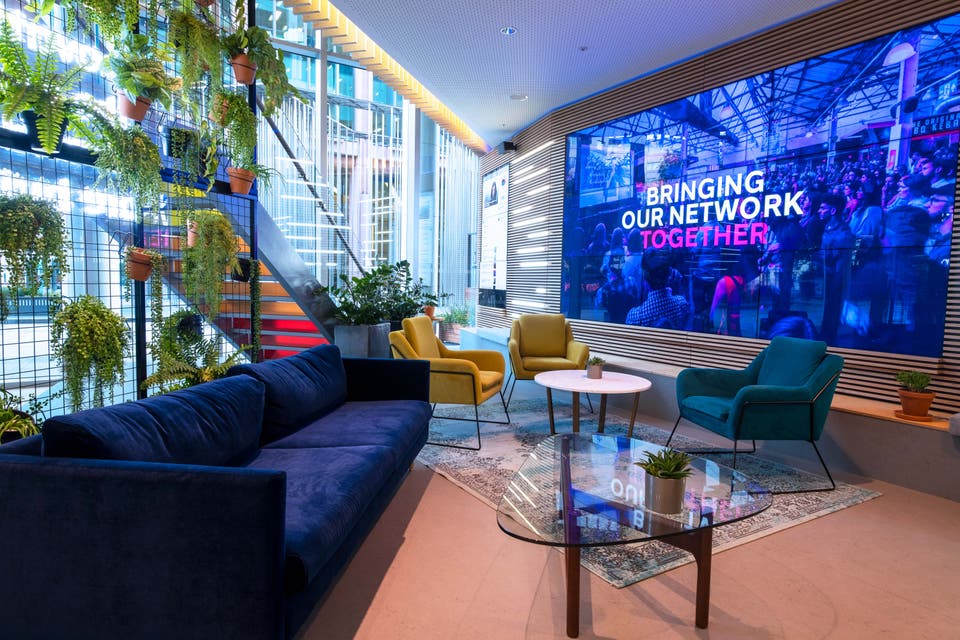 How hybrid works for you
Flex
As a flex employee, you choose to come into our office two or fewer days per week for client meetings, networking and team collaboration. You'll enjoy the flexibility to sit at any desk and reserve meeting rooms for private conversations.
Office-based
As an office-based employee, you choose to work from an office three or more days a week. If you're office-based, you have the flexibility to sit at any desk and reserve meeting rooms for private conversations.
Home-based
As a home-based employee, you may choose to drop into one of our offices a few times a year, but home is your HQ. Our fantastic IT team will support you with a work-from-home setup and you'll have plenty of opportunity to virtually connect with people around the globe.
Building a connection culture
We believe connection powers our creativity, collaboration, innovation. Our dedicated Future of Work team is investing in creating experiences and programming that intentionally builds culture for our people. From creative ideation, learning and development opportunities and networking to events that help make a difference, we're finding ways to meaningful connect and build community.
We're also reimagining our spaces so that everyone can feel the spirit of our culture from the moment they walk into our office. We have flagship offices, satellite offices and coworking spaces across the Americas region and while each one is unique, they're all designed to prioritize sustainability, health and belonging.
Flagship Offices: New York, Chicago, San Francisco, Toronto, São Paulo, Mexico City and Buenos Aires
Satellite Offices: Atlanta, Boston, Detroit, Kansas City and Montreal
Coworking Spaces: Denver, Dallas and Miami