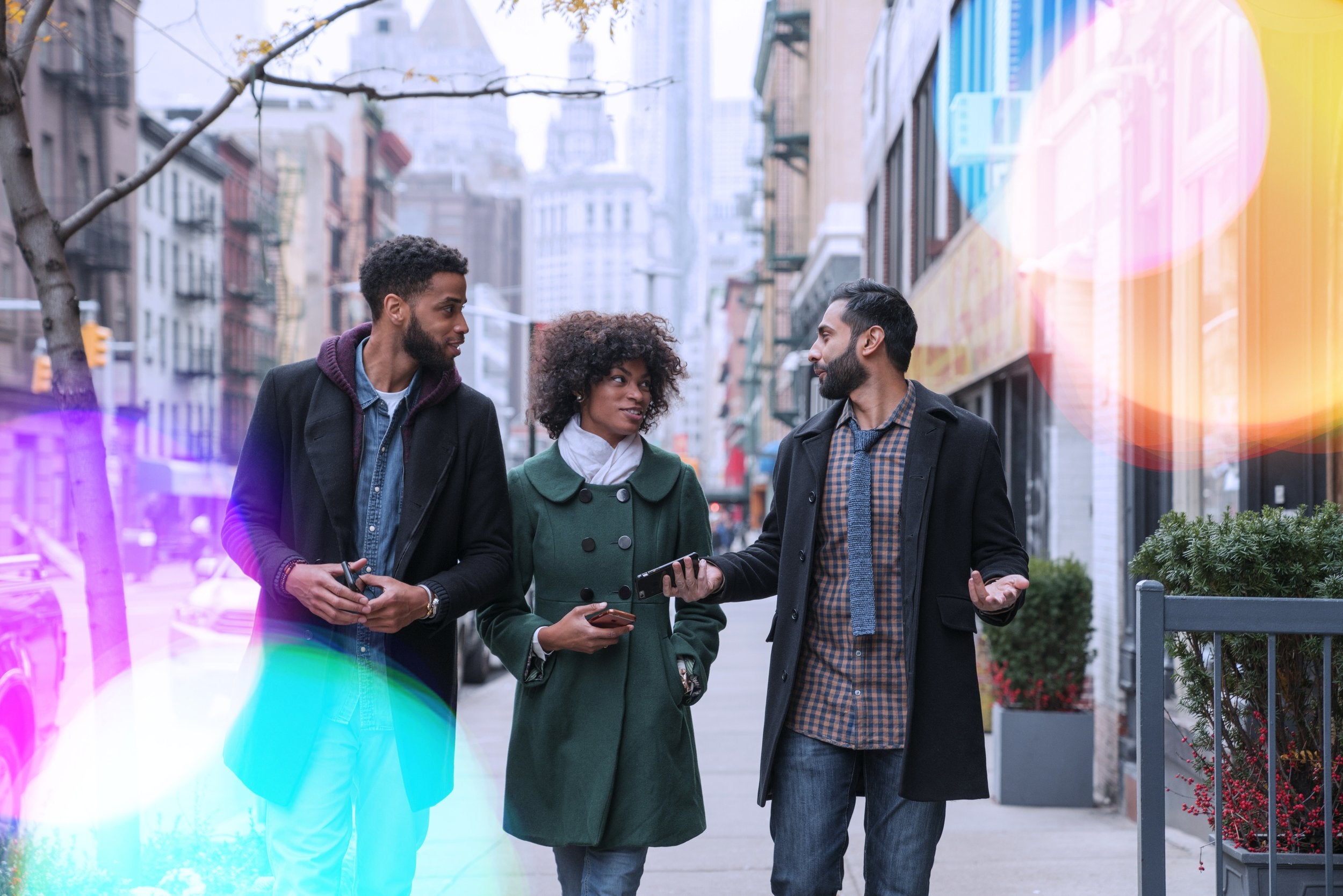 Last year was a seismic shift to the adoption of online shopping. Now, almost two years into the pandemic, online shopping numbers remain up 20% from $7.43 billion in 2019.
Shoppers are spreading out their holiday spending this year and as a result, the importance of specific key dates has been tempered. Between November 1 and November 29, U.S. consumers spent $109.8 billion online, which is an 11.9% increase over last year's total for the same period. Remarkably, 22 days have exceeded $3 billion in online sales this November, up from just 9 days in November 2020 and further proof of shoppers are spending their holiday cash more evenly this year.
Foot traffic remained below pre-pandemic levels (90% lower on Thanksgiving and 28% lower on Black Friday compared to the same days in 2019), but U.S. shoppers spent more time and money at brick-and-mortar stores than during the "Cyber Five" period last year. With new variants on the rise, those numbers may continue to fluctuate.
For brands, there are more retail media opportunities than ever before.
Shopping happened throughout the month, creating a "sales season" rather than a focus on specific dates.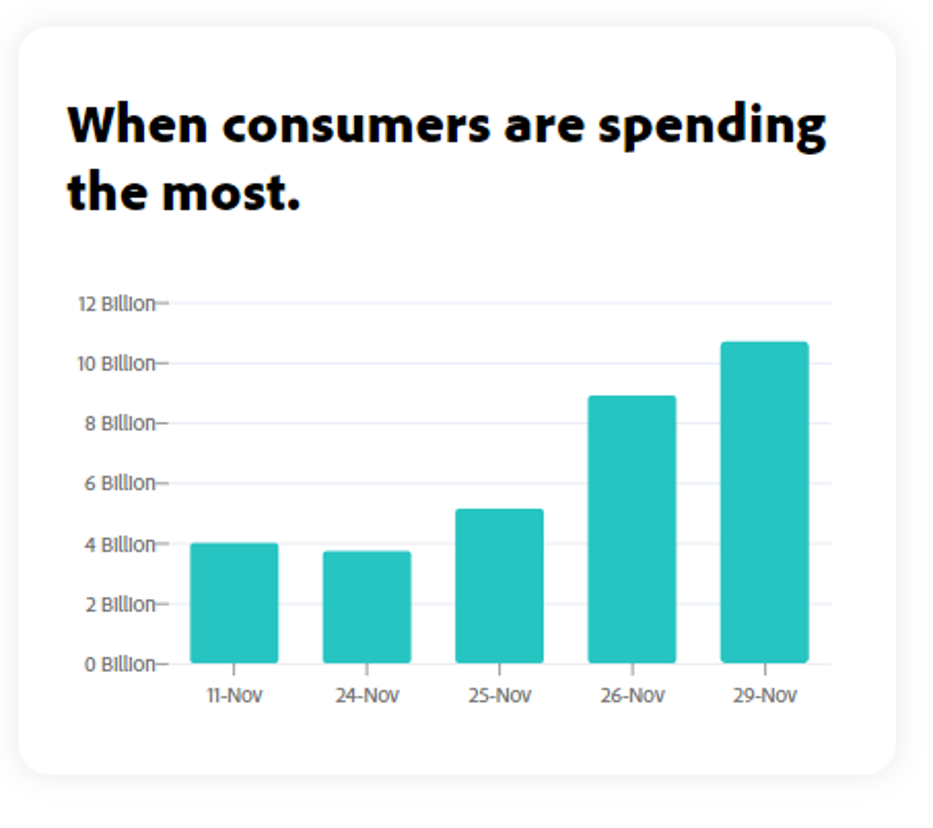 Media planners:
Rethink the value of weighting for key dates. "Black Friday" and "Cyber Monday" don't have the same cache they once had. Instead, invest in strategic promotions throughout the holiday months.

Dentsu clients saw results from Cyber Week that were consistent with overall shopping trends. Performance was strong on Cyber Monday, exceeding expectations and last year's numbers, but Black Friday was a much more impressive day overall.
This could be a case of consumers experiencing promo fatigue. By day five, most customers who were going to open their wallet already have.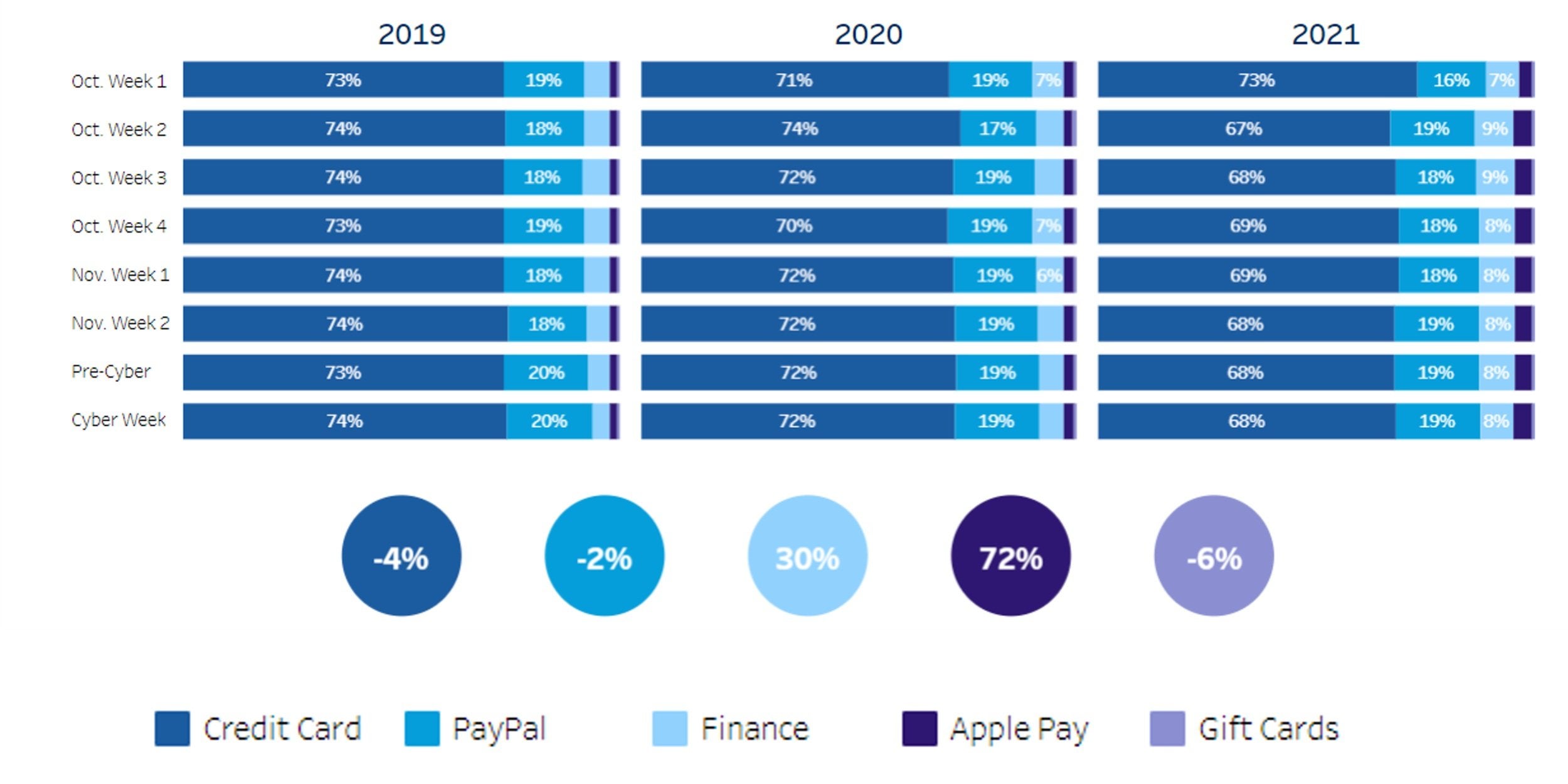 With financing startups on the rise that offer Buy Now, Pay Later (BNPL) options, consumers and financial institutions have diversified payment methods.
Apple Pay +72%
Financing +30%
Credit Cards –4%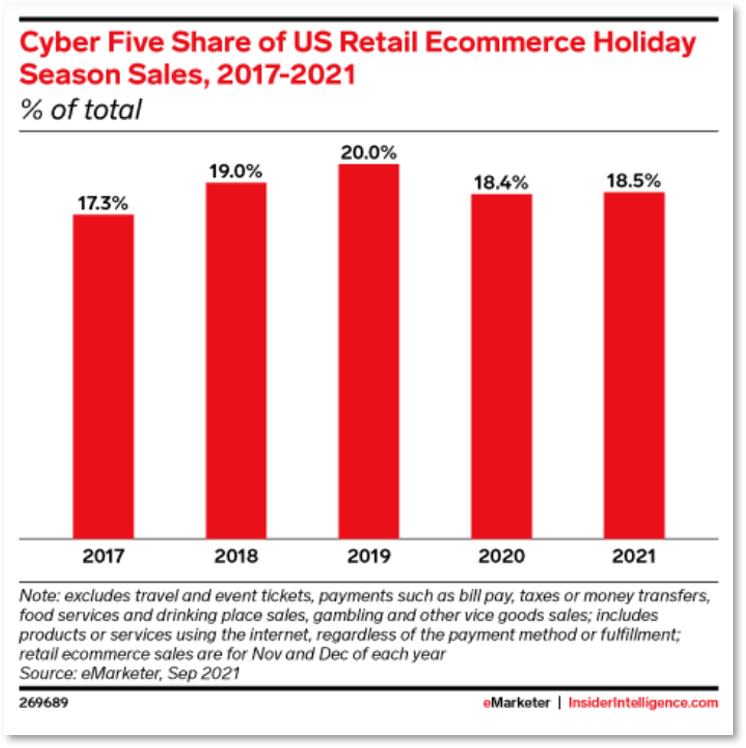 E-Commerce has a large and growing share of the pie, but over 80% of sales are still happening offline.
Brands will have to rethink how future holiday media and shopper marketing budgets align during Cyber Five.  A full omni-channel approach inclusive of in-store activation testing will be an imperative in the upcoming year.
Plan Ahead: the retail landscape is changing.
Savvy retailers are building a deep portfolio of in-store and online activations. According to eMarketer, US retail media ad spend will surpass $30B for the first time in 2021:
1P Data +
Media and Merchandising Opportunities +
Closed loop measurement
= BIG $$$
It's a pay-to-play environment, and brands need to allocate budgets accordingly to retain prominence.