Increasingly, consumers are turning to marketplaces such as Amazon or Walmart to meet their needs. It's crucial for commerce businesses to have a presence within these hubs and steadily define and evolve their marketplace strategies so their products and brands are given the proper representation and reach.
Dentsu commerce meets clients where they are to deliver customized, results-driven marketplace strategies powered by Sellwin Consulting. Our strategists set your brand apart from more than three billion products sold and advertised on Amazon and other leading marketplaces. Our integrated capabilities span every element of ecommerce, including retail advice, reviews and loyalty, logistics and warehousing, advertising and marketing and product setup. With a comprehensive knowledge of tech partners and emerging innovations, we'll help you build and execute the best retail strategy possible.
Visit Sellwin Consulting to learn more.
The Marketer's Guide to Amazon
Amazon is the go-to modern store for shoppers, and brands are faced with a "do or die" scenario when it comes to having an Amazon strategy. Sellwin's guide discusses this rapidly evolving and expanding multi-faceted ecosystem and establishes a roadmap to help clients build long-term, sustainable growth plans and maximize success.
Download eBook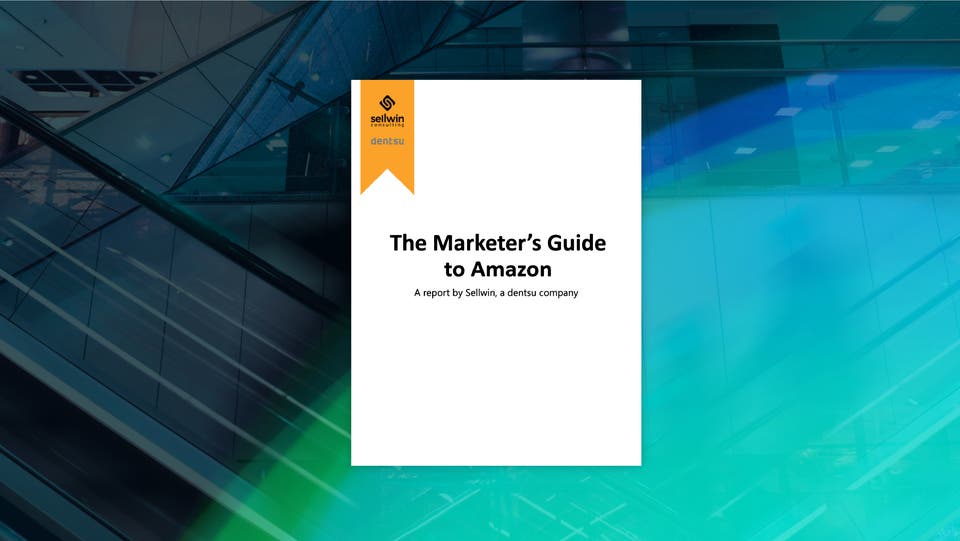 Amazon Consulting
From logistics assistance, to pricing and retail advice, to building and refining optimized media plans, this solution powered by Sellwin helps brands formulate and evolve their end-to-end Amazon strategy.
Download Solution Overview