Health is a universal need. It's global, yet we experience it locally and personally. Health innovation does more than power a multi-billion dollar industry. It's about the meaningful, educational, and inspirational connections that are so necessary for all those traversing their own health journey…a journey that unites us as humans.
It's time for a new model that enables partners to tap into an unrivaled global network of thinkers and dreamers to help navigate the unprecedented change that we are seeing in health, and to do one simple thing - make you feel better. Visit our dentsu health website.
Get in touch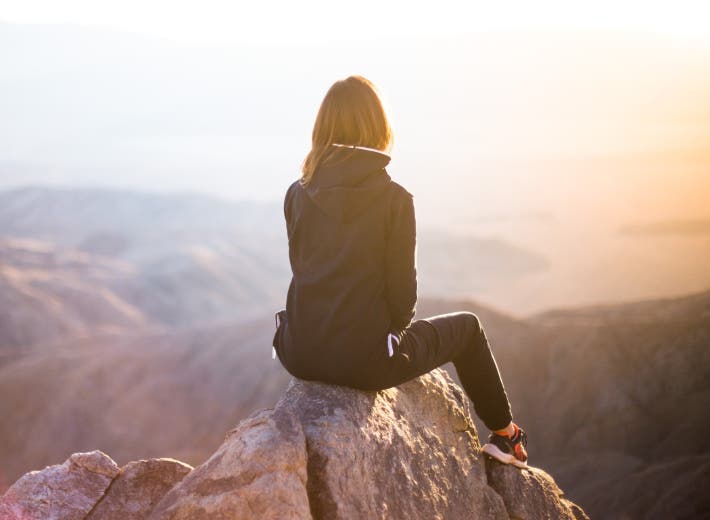 0
largest U.S. health agency
A connected global agency solution
Wellness and creativity, beautifully connected
We enhance the human connections that inspire wellbeing by bringing new capabilities into healthcare marketing. Through imagination and craft, we create campaigns that drive lifetime value and competitive advantage.
Data, technology and love - together.
We unite leadership in data and technology with a deep understanding of the emotional territory of healthcare. We equip brands to connect with the right audience at the right moment, but always with ideas that speak to the heart.
Innovation shaped around wellness needs
We bring innovators together and direct their talent and expertise towards healthcare problems. We challenge the status quo to inspire healthier living. We create the new by connecting the different.
Highly-specialized services hosted by a teaming platform
With our unique ability to assemble a global and/or local team, your brand strategy and message will be guaranteed quick, powerful, effective and transformative thinking. Dentsu health removes barriers and brings diverse capabilities and different discipline experts together, orchestrating them around our clients' needs, maximizing market velocity and growth opportunities with the creation of truly differentiated experiences that are sensitive to the contextual, regulatory and societal changes that may occur along healthcare journey. Our capabilities include:
Strategic consulting
Brand recognition, awareness and transformation
Creative development and communication strategy
Account management and execution
Full-service CXRM
Paid and programmatic media
SEO/SEM
Digital and data transformation
B2B, B2C and B2B2C customer experience
Knowledge and content hubs
Identity and loyalty solutions
Analytics and advanced insights
MarTech evaluation, implementation, activation and optimization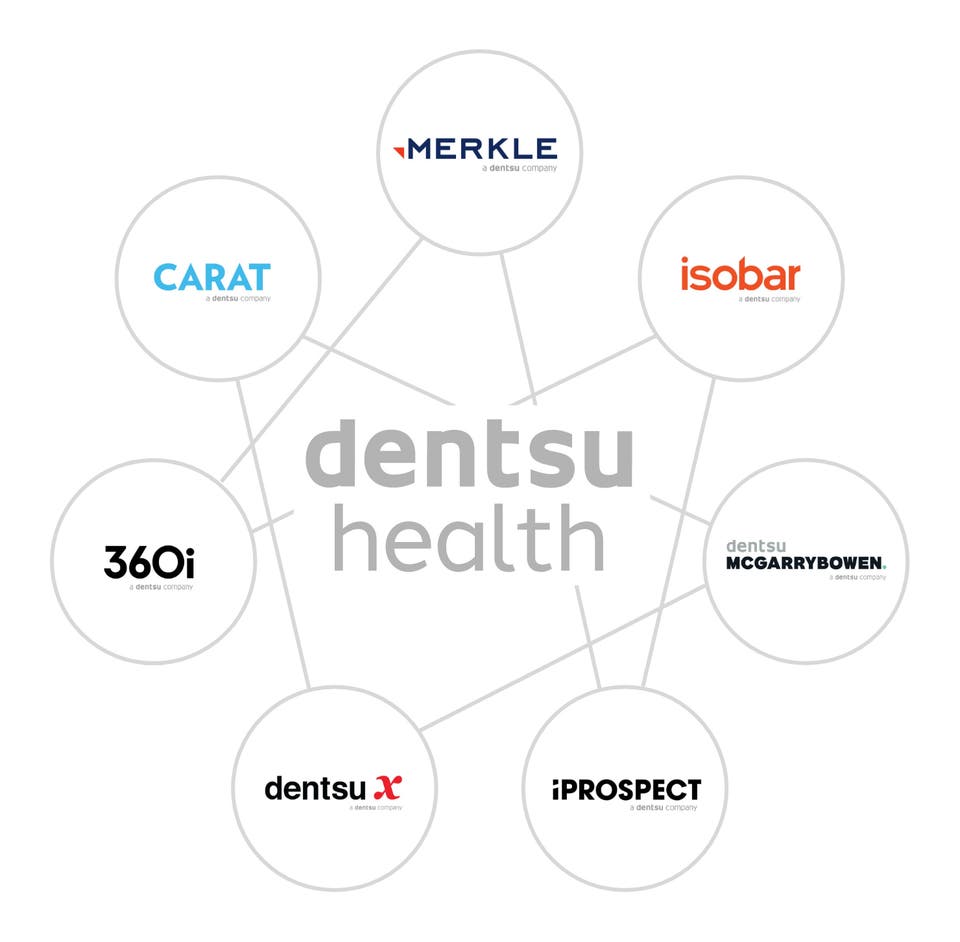 From upset to the great reset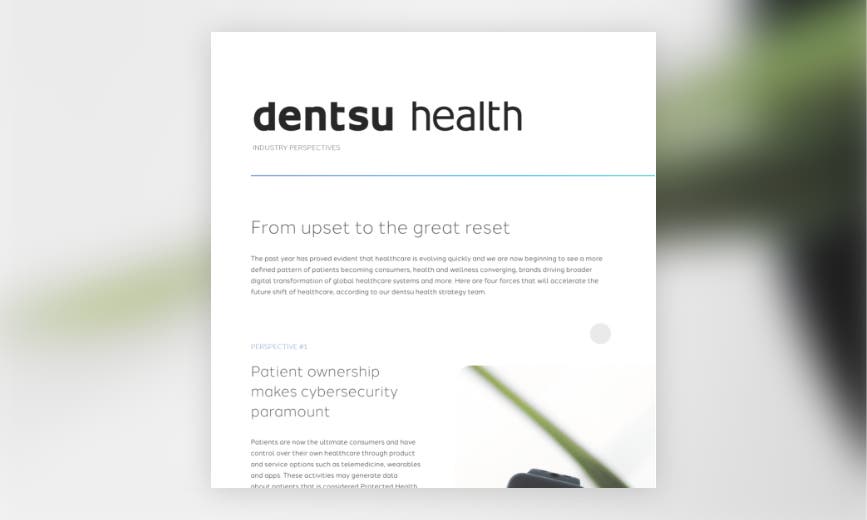 Published on:
The past year has proved evident that healthcare is evolving quickly and we are now beginning to see a more defined pattern of patients becoming consumers, health and wellness converging, brands driving broader digital transformation of global healthcare systems and more. Here are four forces that will accelerate the future shift of healthcare, according to our dentsu health strategy team.
View Infographic
Get in touch with dentsu health
Is your organization looking for an end-to-end, scalable health solution? Get in touch for a consultation.
Thank you!
Your details were submitted successfully.
There was a problem!
It seems there was an error submitting your details. Please try again later.