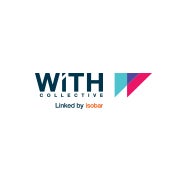 Challenge
Our brief was to launch Qantas Assure into a highly cluttered market, where Qantas had no heritage and where the incumbents would outspend us 20:1.

We needed to break the traditional category conventions and gain attention in a unique way. In a well-established market of typical insurance messages and like-for-like products, we needed to be disruptive.

We had to show consumers that Qantas Assure is the only health insurer that rewards customers with QFF points, both for their loyalty and for being active every day.
Solution
Our approach needed to be something shareable that made the most of the newsworthy product, and launched in a way that created some earned media of its own. For our idea to attract a mass audience, we needed to ensure we attracted more than fitness freaks.

We had to demonstrate that Aussies could earn points in the simplest way. Walkin'.

We invited Oscar Award Winner Christopher Walken to demonstrate just how easy it is to earn points walk'n, run'n, box'n, and dance'n. Leveraging the star of one of the internet's favourite memes and aligning his well-established, fun-loving spirit with that of Qantas' – we utilised his last name to illustrate just how easy it is to earn Qantas Points for being active.

We launched with an integrated campaign that included online film, cinema, pre-rolls, in-flight entertainment, outdoor, print and banner ads. Qantas Assure was covered by every major news outlet and morning show – shared by sites that cover everything from travel and aviation to film and fitness.
Result
At the end of the campaign's first month, Qantas had received in excess of 200,000 member enquiries – 500% higher than anticipated in the program's first full year.

The campaign was also shortlisted for an Adfest 2017 Film Craft Award.

To learn more, visit the WiTH Collective website.