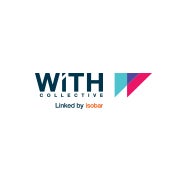 Challenge
With the mission of assisting Australians in remembering, interpreting and understanding the Australian experience of war and its enduring impact on Australian society, the Memorial engaged WiTH Collective to find a solution to a number of website issues, including confusing site navigation, heavy use of internal language in content categorisation and labelling which confused user searches, and fragmented search functionalities.
Solution
The Memorial website consists of 7,000 unique pages and holds more than 2 million historic items, including the world's largest collection of World War One records, all available to the public. But the site was outdated. The WiTH Collective team were faced with the enormous task of completely overhauling and rebuilding the website.
The strategy: to create a digital experience that not only invited the public to discover the rich history of the Australian armed forces, but generate further interest by encouraging return visits to the website and sharing of information.
The team began by improving the user experience, injecting emotion for the user, and creating a more capable, user-friendly search platform to help the user surface one (or more) of the 2 million historic records contained within the 7000 website pages the website provides access to.
Results
The approach was validated by user testing from start to finish, including IA user testing during the UX phase, and website user testing during development.
The outcome is a responsive website providing a fluid user experience catering to all visitors.