Students impress global brands in Bulgaria's Rise Up Challenge
Published on:
21st April 2019, Sofia: The first round of The Code in Bulgaria has come to an exciting end with students taking part in the Rise Up digital marketing competition. Three advertising projects created and presented by students as part of the competition will now be brought to life by some of the biggest advertisers in Bulgaria.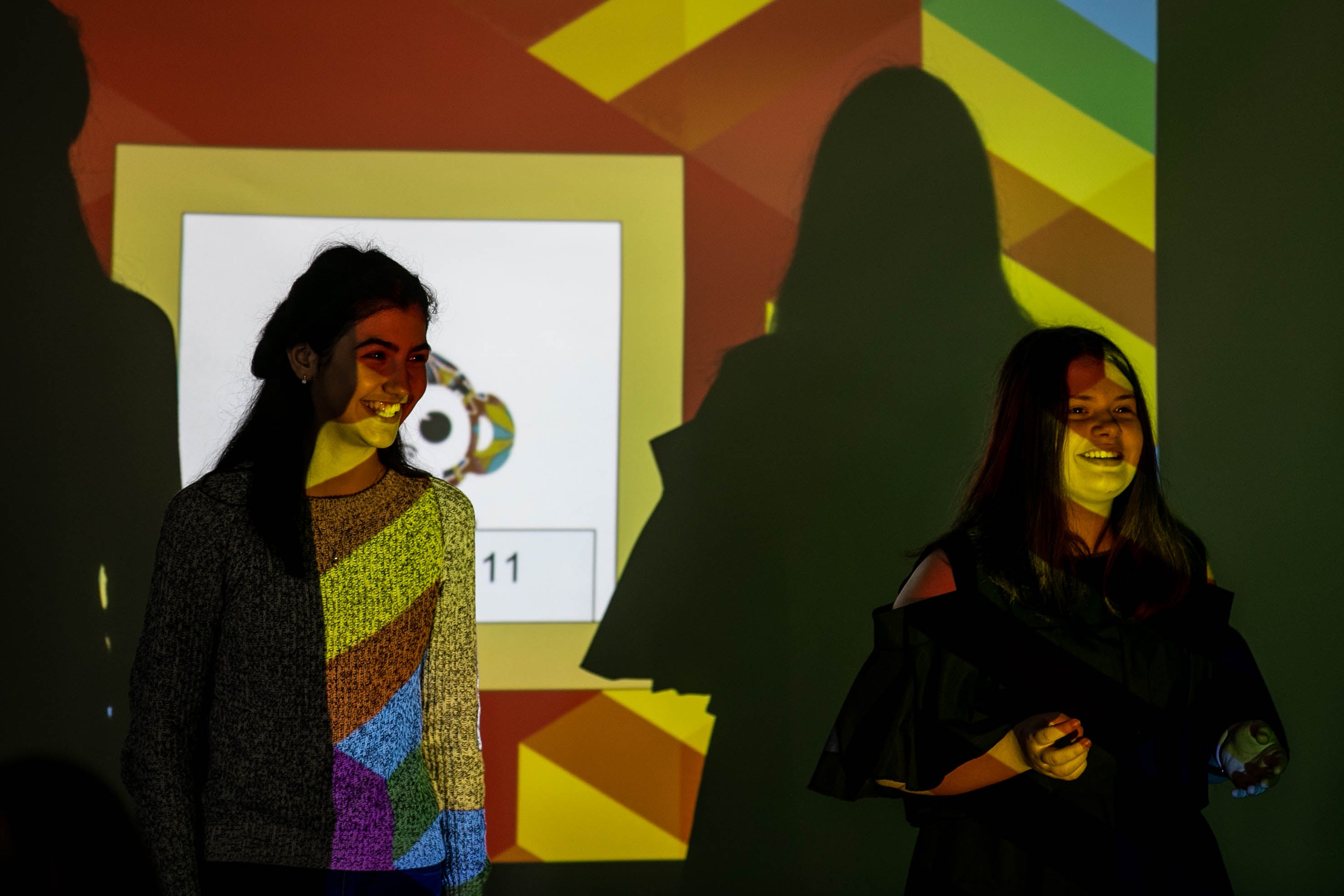 Three teams from the National Financial High School of Economics, 19 Elin Pelin High School and 23 Fr. Joliot-Curie High School were chosen by the jury from a cohort of 338 students across seven schools in Bulgaria that took part in The Code this year. The winning teams will see their ideas professionally created by Mondelez, Mastercard and Isobar Commerce in real media and ecommerce campaigns teenagers at the end of this summer.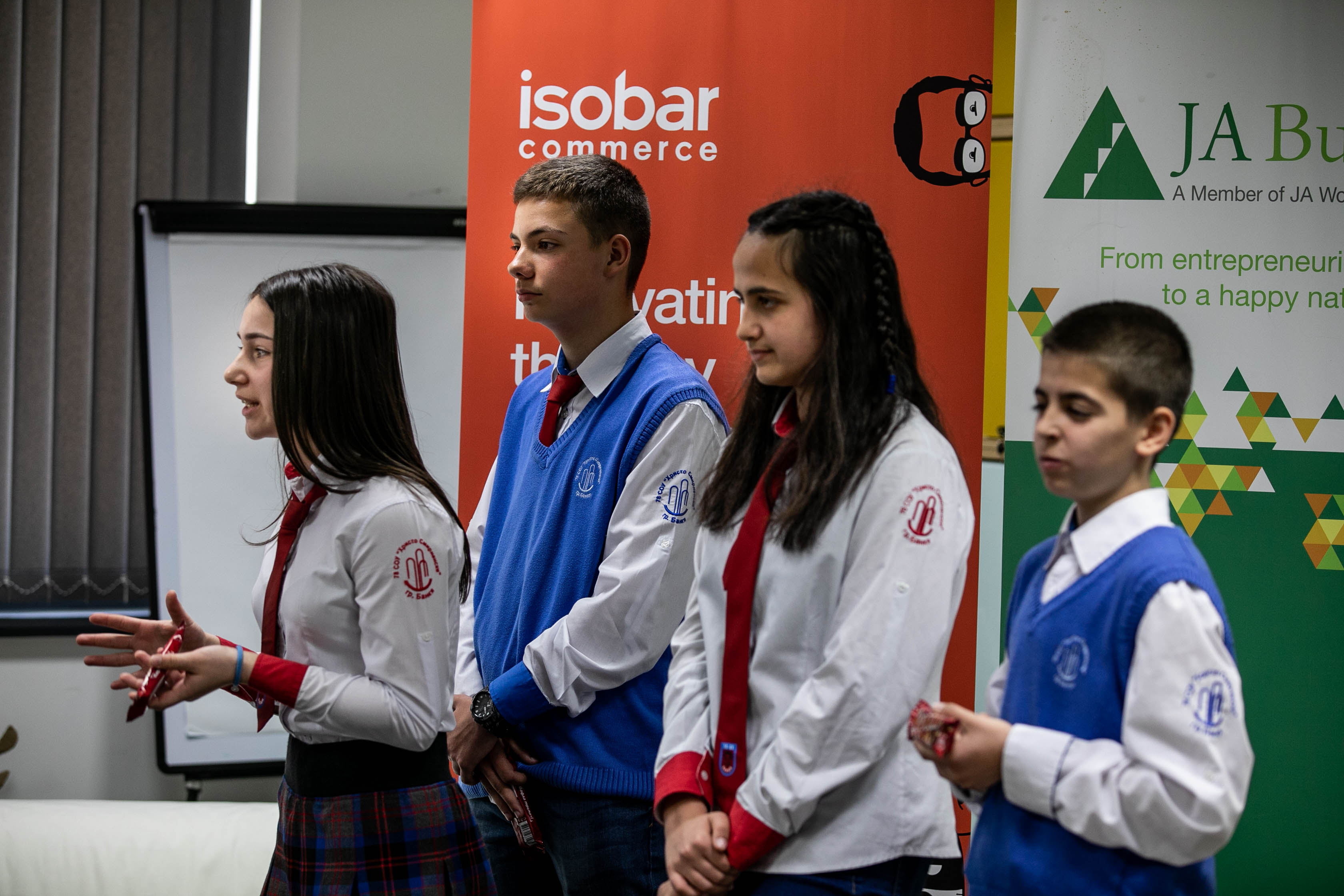 Moreni (by Mondelez)
The Young Innovators were assigned to maintain the dominating position and engagement with Moreni – a Bulgarian waffle brand owned by Mondelez International, one of Dentsu Aegis Network Bulgaria's most significant clients. The brief was to create a powerful idea within the "Travel and Explore" Moreni platform, established in 2017. The target audience was young people (aged 18-34) who live in big cities (50,000+ people), consume chocolate waffles and dessert at least once a week and would buy at least two brands.
The solution proposed by the Young Innovators included a digital-first integrated campaign comprising digital video, display advertising, social media, influencers and OOH as a supportive channel. The core concept of the campaign was to challenge the target audience to travel to predefined locations in Bulgaria on the platform. They would be asked to create their own summer album and upload photos and videos from these locations with their family and friends and, of course, with Moreni. The summer album that receives the most likes by public vote gets the big prize – a trip to the most beautiful places in Bulgaria with a loved one. The entire campaign proposition, media channel and influencer mix was selected based on a survey the Young Innovators conducted among 84 men and women within the target audience group.
Mastercard
The Innovation 11 team was challenged with creating a communications campaign to increase interest in Mastercard among the target audience of 13-18-year-olds living in big cities, who are interested in online purchases and traveling, and have a basic understanding of their personal finance. Importantly, the target audience seeks a financial solution that would facilitate them in their daily routine, save them time and enable independence in managing their pocket money. The long-term campaign goal was to position Mastercard as the financial assistant for every teenager.
The Innovation 11 team conducted a survey among 110 teenagers to tailor their campaign solution to the target audience. Based on the survey results, they developed the concept of a Star Wars-based advertising clip in which Jar Jar Binks and Han Solo are waiting in a queue with a group of teenagers, and offer to pay by contactless Mastercard on behalf of one of the teens, telling them that "cash is not cool anymore". The Innovation 11 team selected digital and OOH as the primary campaign channels and Jar Jar Binks and Han Solo to front the campaign. To accompany this idea, the team also proposed a new range of Marvel accessories that feature the Mastercard chips for ease of access, including key-ring cases and headphone holders.
Social impact Project EcoB23
The Eco 23 team came up with an idea to create and distribute a Plastic Bottles compression machine around trade and business centers, and retailers across Bulgaria. The idea will be financed by Isobar Commerce CSR Committee with the amount of EUR 1000.
-ENDS-
For further information contact:
Rumiana Yakimova
Corporate Communications
Dentsu Aegis Network
26-30 Bacho Kiro Str.
2nd floor
Sofia 1000
Bulgaria
T: +359 (2) 981 99 17
E: rumiana.yakimova@dentsuaegis.com
About Dentsu Aegis Network
Part of Dentsu Inc., Dentsu Aegis Network is made up of ten global network brands - Carat, Dentsu, dentsu X, iProspect, Isobar, mcgarrybowen, Merkle, MKTG, Posterscope and Vizeum and supported by its specialist/multi-market brands. Dentsu Aegis Network is Innovating the Way Brands Are Built for its clients through its best-in-class expertise and capabilities in media, digital and creative communications services. Offering a distinctive and innovative range of products and services, Dentsu Aegis Network is headquartered in London and operates in 145 countries worldwide with more than 40,000 dedicated specialists.