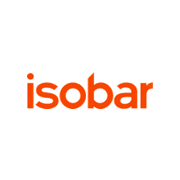 Challenge
By the time Jackie Robinson entered Ebbets Field on April 15, 1947, he became an iconic and eternal figure in American history. Born in 1919, the 2019 MLB season will mark the centenary of the man who took positive change far beyond his sport.
To celebrate this legendary American, who has profoundly changed the sport and cultural landscape of his country, Budweiser launches a BUD with a strong commitment to ensure that the impact of Jackie's legacy continues.
Solution
Jackie Robinson once said, "Life is not important except in the impact it has on other lives."
Inspired by this quote, Budweiser embarked on a national campaign that will honor the athlete and activist throughout the 2019 MLB season.
In collaboration with Oscar® winning director Spike Lee, Budweiser created "Impact," a 3-minute short film directed by Lee and narrated by Jackie Robinson's daughter Sharon Robinson. The film highlights how Jackie broke the color barrier of baseball after many years of segregation in the sport.
Impact
The film follows Jackie's impact on baseball with a broader discussion of unity and inclusion. It ends with an inspiring collective of local activists who promote change and progress every day through their own impact on their communities.
As part of the campaign, Budweiser is raising money for the Jackie Robinson Foundation to help support the opening of the Jackie Robinson Museum in New York. Budweiser has created Jackie Robinson "42" limited edition aluminum bottles for the MLB season. Marked with Jackie's signature, 42 cents of each bottle sold will be donated to the Jackie Robinson Foundation.
About B42
The work is signed by Dentsu Aegis Network, with the creation developed by Isobar Brasil and media strategy by Vizeum US, ABI's agency since 2011. Gravity, an agency of the cultural insights | culture group, is also working on the initiative. The project involving the US and Brazil reflects DAN's strategy of putting its best talent in any market for the best customer outcome.