Budget setting 2021 – business as usual or a fundamental different approach
Published on: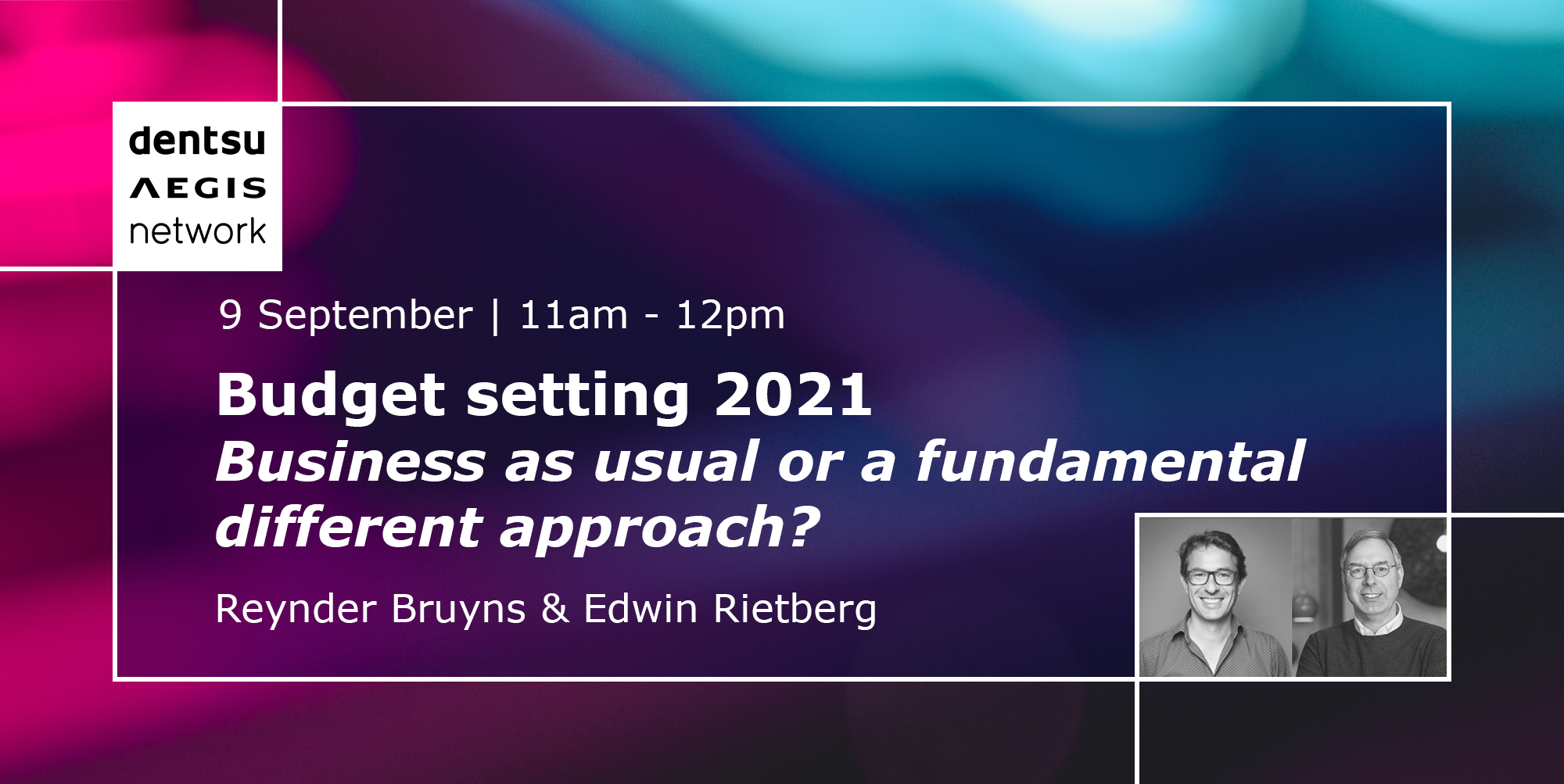 Do you rely on rocket science or strong forecasting and common sense?
Without a doubt, the year 2020 is an a-typical year. Changing consumer behaviour due to COVID-19, affected all industries.
Whether the crisis has had a positive or negative impact on the business, most brands are wondering how to cope with budget setting in 2021. Although there is a lot of uncertainty about what is ahead, we will give an estimate of what we can expect in 2021 when it concerns the media spend per industry.

In this webinar we will discuss:
We will look back and give an overview on how advertisers reacted in different industries
How do you set objectives and what budgets are needed?
How can you find the right balance between branding and performance on the short and long term?
How can you use data for a data driven forecast that meet your marketing and brand objectives?