Preparing modern marketers for a cookieless world
Cookies have been the backbone of the open internet, but the clock is ticking on third-party cookies, and we need to plan for the disruption tomorrow by rethinking data strategies today. The end of support of third-party cookies by the most popular web browsers - and the rise of other types of tracking prevention - impact organizations across three key dimensions. This, coupled with the emergence of privacy legislation around the world, leads to a significant and long-term change in the digital marketing ecosystem.
Although this evolution of the cookies landscape has triggered legitimate concerns around the potential consequences on advertising efficiency and on market dynamics, we should all welcome any change promoting user privacy as a collective, meaningful progress.
0
first-party customer records managed by Merkle
0
of global consumers have taken steps to reduce the amount of data they share online.
0
of consumers feel they are getting a good value from granting access to their data.
0
of consumers declared they are not familiar with tracking prevention or are unsure about the consequences on their business.
Identity ownership can be your brand's competitive advantage
The Cookieless World 2022 Update
With the deprecation of third-party cookies firmly in motion, the last twelve months have been particularly busy for brands as they face critical technology decisions with deep ramifications throughout their businesses.​ While the structural dynamics and the key recommendations described in that report still hold true, a lot has happened over the last year, from new regulatory debates to new announcements from technology platforms. ​For this reason, we have taken a fresh look at how these recent changes around the end of third-party cookies impact brands, and what brands should consider doing to ensure business continuity.​
Download Report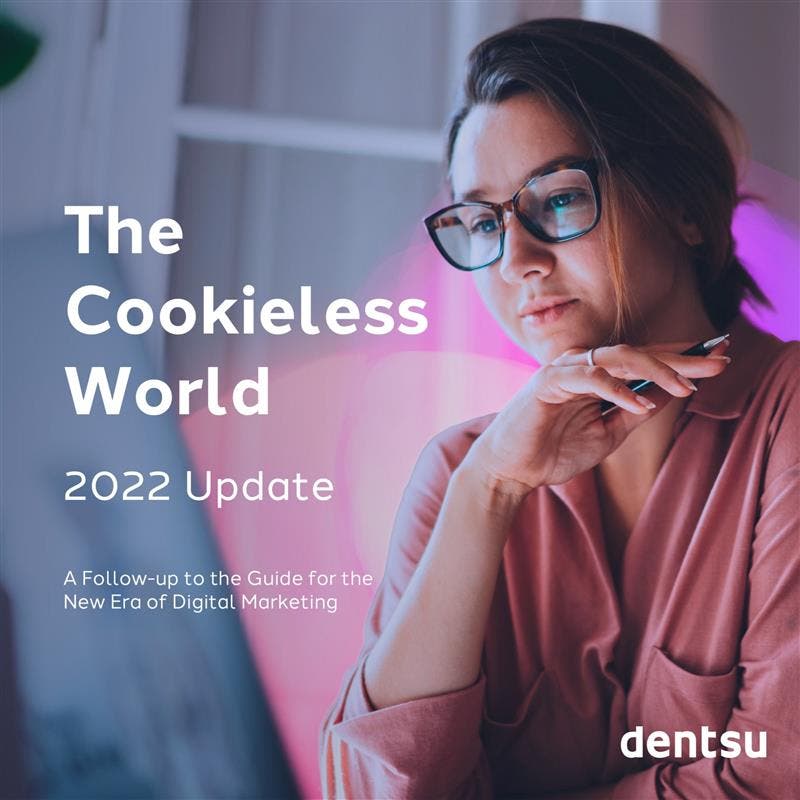 The Cookieless World
As the clock is ticking on third-party cookies, our report cuts through the ambient noise to help you prepare for the cookieless world. Most technology platforms have recently implemented or announced restrictions around data collection and user tracking through their web browsers and operating systems.
Read insights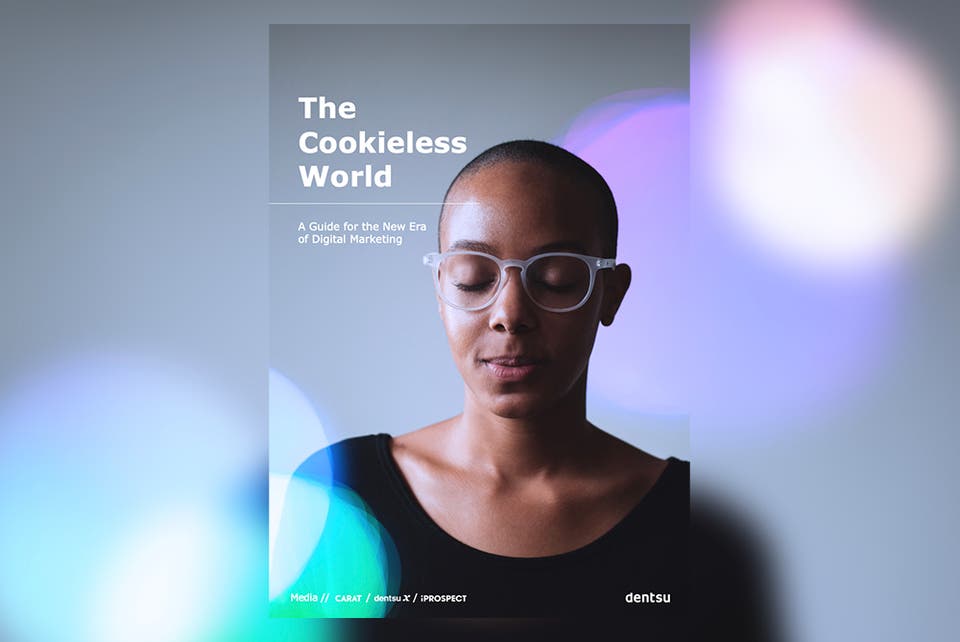 The Future of Identity in Customer Experience Management
The depreciation of third-party cookies intensifies by the day, and with it comes confusion about the future of identity and the idea of addressability as we know it. In this paper, we'll discuss the key questions that organizations need to answer as soon as possible to keep above water in this new world.
Read insights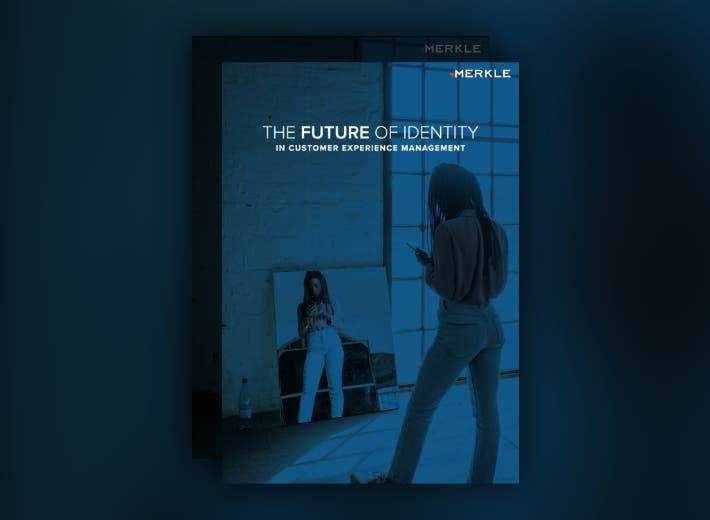 Dentsu's data & identity solutions deliver the total customer experience
Leveraging identity as a key business advantage is a challenge to accomplish for many marketing organizations. Done right, identity will drive efficiencies and effectiveness across marketing and media programs. Our data and identity solutions will help you understand customers and deliver value to them across their various experiences and transactions with your brand.
Our identity solutions
Engagement-driven identity insights
We develop value-based experiences for your brand, such as promotions, engagement hubs and loyalty programs, that incentivize customers to share data to populate your private identity graph.
Identity-based agency services
From media services to CRM and the implementation of digital technologies, we create unique value by injecting identity-based insights powered by M1, our proprietary platform, into all of our agency engagements. Learn about M1>
Customizable identity platform
Build your brand's own private 1st party identity graphs, attributing interactions across all online and offline touchpoints to a specific person ID, and manage information in a bespoke privacy-safe data and analytics environment. Learn about Merkury>
Get in touch about Identity Solutions
Is your organization looking for a durable solution to the identity challenge and considering in-housing its own private ID graph? Get in touch for a free consultation.
Thank you!
Your details were submitted successfully.
There was a problem!
It seems there was an error submitting your details. Please try again later.