How can brands keep pace with tomorrow's digital consumer?
Consumers call the shots. That's the reality of the digital economy. For brands, the implications are far-reaching. Ultimately, they must engage with consumers in new ways while also re-engineer their businesses around rapidly changing needs, attitudes and behaviours.
CMO Survey 2018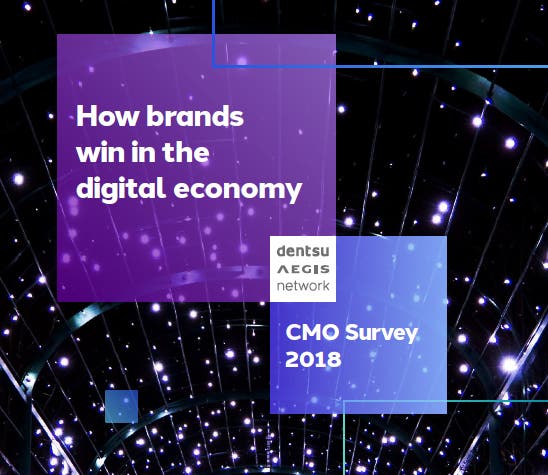 Published on:
How do brands win in the digital economy? Discover unique insights drawn from a global, multi-industry survey of 1,000 CMOs
Download the report now
Get the best of dentsu Canada in your inbox
How do marketers create growth in today's volatile business environment? By keeping a strong pulse on consumer attitudes, behaviours, and expectations.
Subscribe to receive our latest thought leadership, consumer insights, industry trends and invitation to exclusive live events.
Thank you!
Your details were submitted successfully.
There was a problem!
It seems there was an error submitting your details. Please try again later.