Decarbonising the digital economy
Business as usual is no longer enough, best in class environmental performance is now a license to operate. We recognise the role that we have played in driving consumption on a planet with constrained resources. We must use the power we have through our core offering, to help the world find a better way.
Climate action
We believe that for business growth to be truly sustainable, we must accelerate the transition to a low carbon future and reduce the impact of climate change by reaching real net zero. We are proud to be one of the first companies in the world to have our net zero target validated under the new SBTi Net-Zero Standard.
Our net zero target is aligned with limiting global temperature rise to 1.5°C to prevent the worst impacts of climate change. It includes two targets. A near-term target to reduce absolute emissions by 46.2% by 2030 across Scope 1, 2 and 3 (from a 2019 base year) and a long-term deep decarbonisation target to reduce absolute emissions across our entire value chain by 90% by 2040. Our focus is on carbon reduction and once we've achieved the 90% reduction we will neutralise any residual emissions by investing in nature based solutions. ​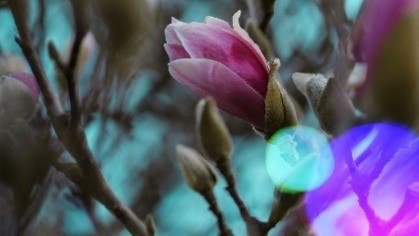 Sustainable production and consumption
But the radical decarbonisation of our business and value chain is only the first step. We also recognise that as a digital communications and marketing network, the biggest impact we have is in our ability to change mindsets and influence behaviours. We can raise awareness and inspire people to take action to combat the climate crisis and to live more sustainable lifestyles.
We believe sustainable consumption and production is about creating balance between the needs of the planet and our needs as individuals, businesses, and communities. At present we have an imbalance. Over the next decade we are committed to helping 1 billion people make better, more sustainable choices.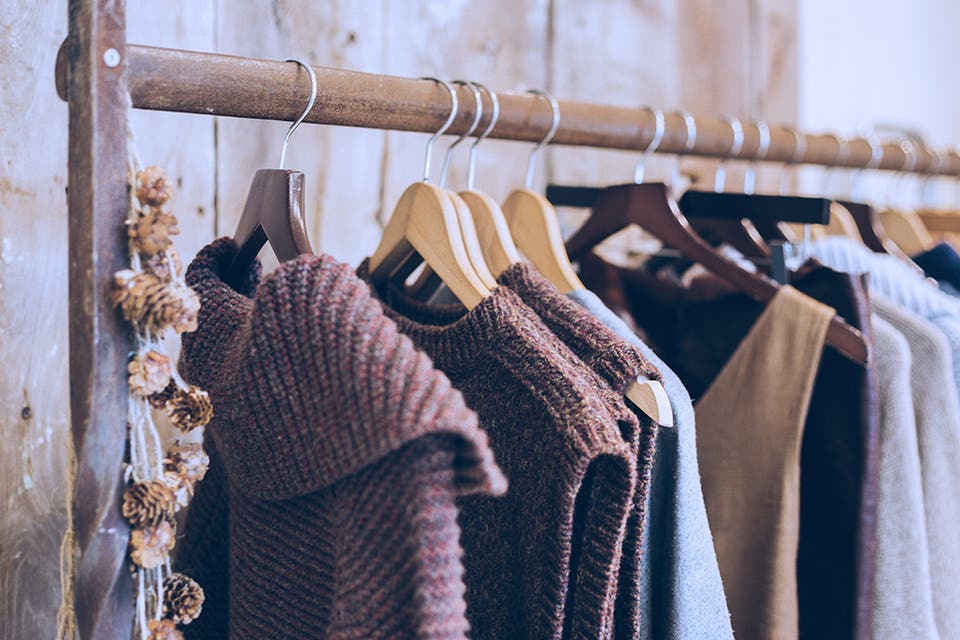 Decarbonising media
The carbon impact of advertising covers production, placement, and end use. Reducing emissions from advertising for our clients requires insight across the whole value chain, from production to placement.
Production
As part of the AdGreen Advisory Board, a UK advertising initiative, dentsu is collaborating with the industry to eliminate the negative environmental impacts of production.
Media
Digital media has been dentsu's initial focus as it accounts for a large portion of our client's ad spend, and this is only expected to grow. In 2019, dentsu partnered with some of the world's most innovative media companies – including BBC and Sky - to launch DIMPACT, a web-based tool that calculates the greenhouse gas (GHG) emissions associated with digital media content. This tool has grown from strength to strength since then.
We're combining in-house innovation with industry initiatives such as DIMPACT. In recognition of the need to calculate emissions at a campaign level, dentsu is piloting a Digital Media Carbon Calculator to accurately report on client's emissions and provide verifiable data for reporting. In the future this will allow clients to understand the emissions linked to their media choices and make proactive informed decisions about the type of digital advertising used.
We have set a target to reduce the absolute emissions associated with media by 46% from a 2019 baseline year, in line with limiting global temperature rise to 1.5°C above pre-industrial levels.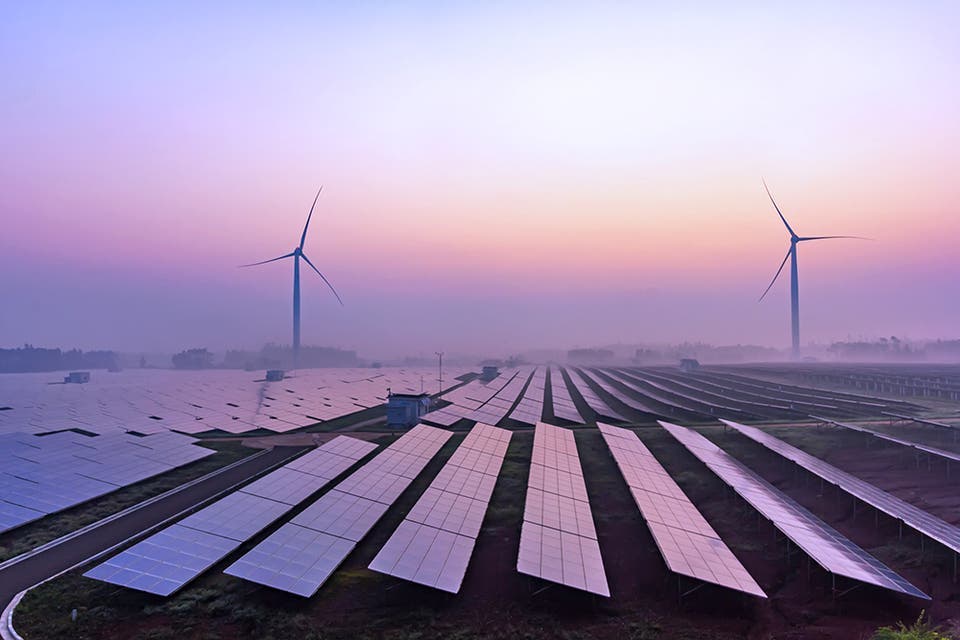 Nature-based solutions
We can't solve the climate emergency without nature as our ally. Dentsu has signed up to Business for Nature's Call to Action asking governments to adopt ambitious nature policies.
We recognise the need for ambitous action on nature and we welcome the initial guidance from the Science Based Targets Initiative on targets for nature.
As a part of our net zero transformation, underpinning our wider social impact strategy, we will integrate actions, targets and strategies that tackle nature loss, climate change and social inequality together.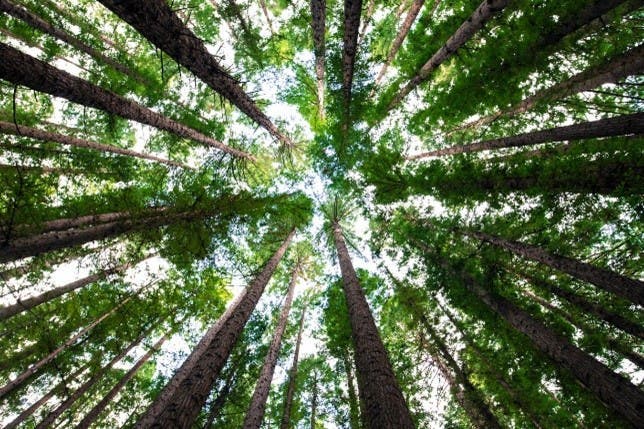 Advocating for change
A shift to a sustainable, net zero world is a journey for our clients and society, with no single solution, so engaging with a wide a range of stakeholders to advocate for change is a critical enabler of our social impact strategy.  
We collaborate with international stakeholders relevant to our industry, clients and the communities in which we work. We share insights and experiences, collaborate on industry initiatives to drive ambition, and engage with clients and policy makers on multi-lateral platforms that engage policy and government in the issues that core to our strategy and society's transition to a net zero world.
As an organisation with the potential to influence consumer and societal behaviour and action, we have a responsibility to engage proactively with clients and stakeholders to advocate for change and ambition. Examples include:
UN Global Compact: We are members of this long standing voluntary business initiative based to take strategic action to support the UN Sustainable Development Goals.
World Business Council for Sustainable Development:
Dentsu is a member of WBCSD, a global, CEO-led organization of over 200 leading businesses working together to accelerate the transition to a sustainable world.

World Economic Forum
The World Economic Forum's Alliance of climate leaders is a coalition of CEO's from around the world and from across industry sectors committed to delivering concrete climate solutions and innovations in their practices, operations and policies.
Cambridge Institute of Sustainability Leadership – Business Transformation Group
Dentsu is the only sector member of this innovative group of leading businesses for sustainability who develop new thinking and solutions to share with businesses to support the transformation journey towards a sustainable economy.
Ad Net Zero
We are a member of the Ad Net Zero steering group helping to reduce the carbon impact of the UK advertising industry to real net zero.
Business for Nature
Business for Nature is a global coalition bringing together influential organisations and forward-thinking businesses. Together, we demonstrate business action and call for ambitious and collective action on nature.
Responsible Media Forum
We are founding members of the Responsible Media Forum, a partnership between 25 leading media companies to further how the industry's unique influence can benefit society as well as shareholders.  
Sustainable Brands
We are members of Sustainable Brands, a global community of brand innovators who are helping to share the future of commerce worldwide.
Global Alliance of Responsible Media
dentsu is a strategic partner and Chair of GARM, a global collaboration of agencies, media platforms and industry associations to rapidly improve digital safety and drive accountability across the industry.