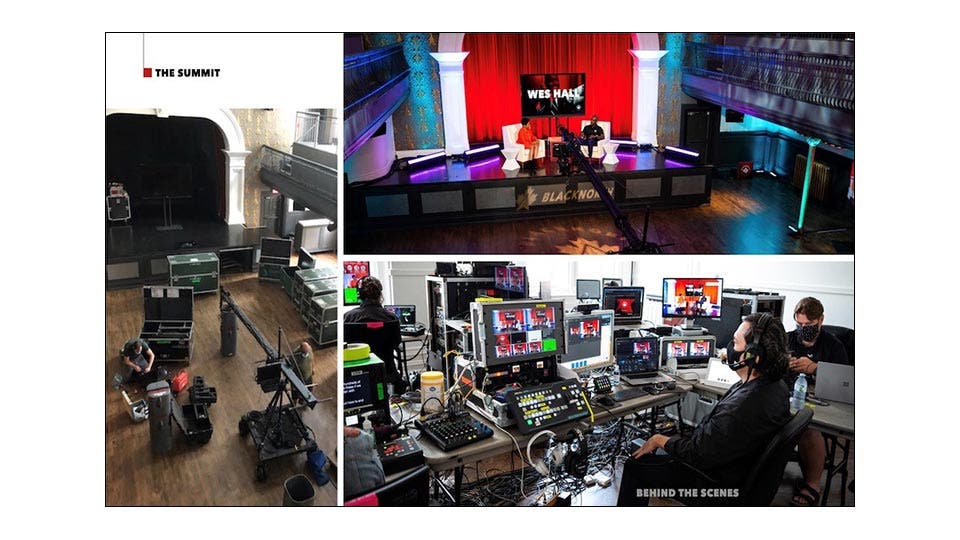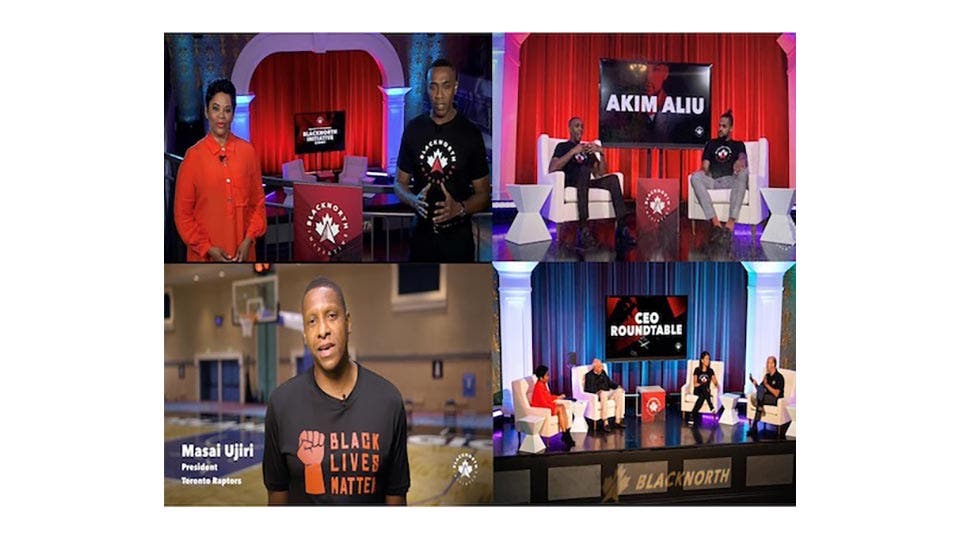 Idea
MKTG executed an inspirational virtual summit to encourage Canadian corporate leaders to take a pledge to end anti-Black system racism in their organizations through thoughtful goals and actionable steps.
Solution
Summit Concept: Developed the concept of leveraging engaging speakers from the corporate sector and sports and entertainment to discuss the causes and impact of anti-black corporate systemic racism while encouraging C-Suites to listen, ask questions and ultimately take the pledge– an undertaking involving specific measures-- to end racism in their organization.
Summit Execution:
Created the brand identity (logos and colour palate) and promotional materials.
Produced the inaugural summit which consisted of two-hours of live and prerecorded content streamed live to over 2400 attendees leveraging a primary interactive link for CEOs to ask questions and engage, and a secondary link for observers to watch and learn more about BlackNorth.
A full production set was built at the Great Hall in Toronto to establish an authentic broadcast experience, while also working with a streamlined on-site team to follow current COVID procedures.
MKTG also produced a second summit for the Quebec/Francophone market reflecting the transcendence of the cause.
Results
3,000+ Attendees
300+ CEOs taking the pledge
49,420 Twitter Impressions with 193 Mentions, 2,892 Engagements and 413 # Posts