What's the Future of Paid Social in a Cookieless World?
Past, present, and future industry changes present a unique set of challenges to Paid Social Media channels. In this tailored webinar we explore these challenges and look at the solutions that advertisers can implement to mitigate the impact. Join Dan Stubbs, Technical Director, Paid Social and Jess Whitney, Managing Partner, Paid Social alongside special guests from Meta and Pinterest for this informative and practical guide on the future of Paid Social.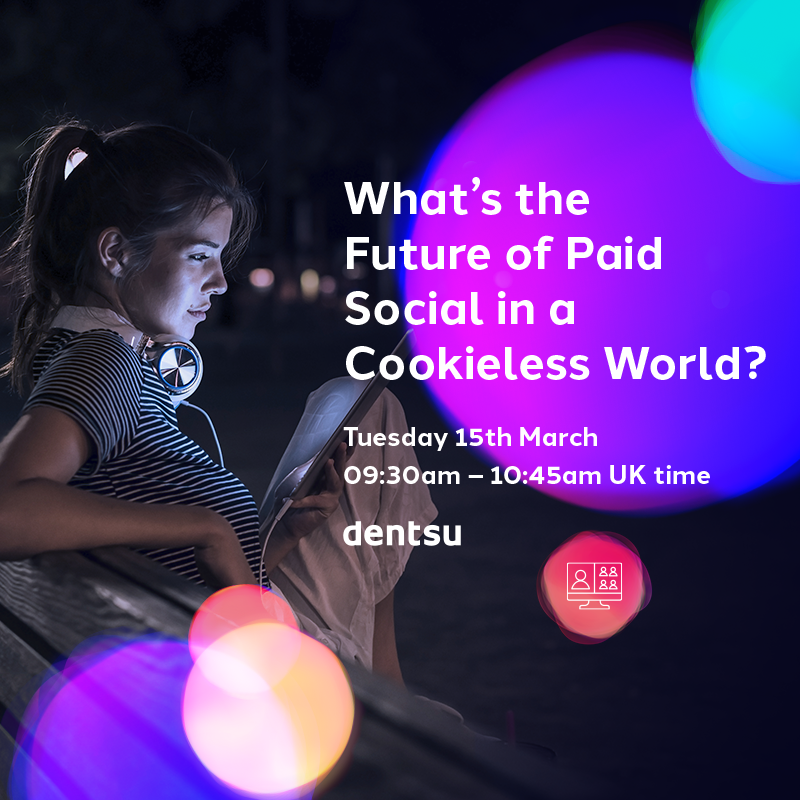 Thank you!
Your details were submitted successfully.
There was a problem!
It seems there was an error submitting your details. Please try again later.
Thank you!
Thank you. You can view your file at this link.