At a time when it feels as though advertisers are still getting used to ITP & iOS 14.5, and when Google has delayed the sunsetting of third party cookies, citing the unpreparedness of the industry, Apple has announced upcoming updates that may be what's needed to accelerate advertisers' privacy readiness.
Apple has a history of releasing privacy-first adtech updates that force the industry to pull up their socks and pivot to ensure they don't lose traction on their iOS & Safari customers. Here, we simplify the latest announcements to be clear and actionable.
What did Apple announce?
If you didn't tune into Apple's Worldwide Developers Conference (WWDC), you missed a slew of updates including details of their new VR headset. One of the key updates for marketers is the raft of new privacy features coming over the next year with iOS 17.
Amongst the updates from WWDC 2023* are:
A series of updates for app and SDK developers including:

The release of SK Ad Network 5.0, with full details shared later this year.
The addition of mandated Privacy Manifests to apps, which disclose extensive details about their data handling, and automatically feed Privacy Nutrition Labels and Privacy Reports.
Tracking Domains, which allows blocking of all third-party SDKs until a user consents to tracking, eliminating inadvertent unconsented tracking.
Oblivious HTTP API for apps, which can prevent third parties from seeing user IP addresses, by sending them to a relay (proxy) server first.

One standout update was the improvements promised for Safari Private Browsing, which enable tracking and fingerprinting protection when using Private Browsing, Messages and Mail, via Link Tracking Protection, and the automatic blocking of trackers that send data to third parties.
As an 'alternative' to user-level tracking, Private Click Measurement will become available in Private Browsing mode, though only for ads where there's a direct user journey from click to web.
What does this mean?
Advertisers with iOS apps will face tighter regulations around communicating their privacy & data usage, and will have more controls to limit data sharing with third parties. This is a continuation of an existing trend from Apple.
For web advertisers, there will be implications for ad attribution, due to Link Tracking Protection. Currently, even though cookies & some tracking technologies are blocked in Private Browsing, URL parameters may still be used to link conversion outcomes to ad exposures.
Apple has not confirmed which parameters would be stripped from URLs just yet, but they suggested that click IDs would be redacted, whilst campaign IDs would not. Speculatively, this would suggest that (for example) a GCLID or FBCLID would be redacted but a UTM parameter would not be; click IDs track individual users, but UTM parameters track at an aggregate level.
User-level IDs are a fundamental part of the attribution capability of Google, Meta, and email delivery platforms. Redacting them would cause issues with reporting conversions, bidding, and optimising conversion-based campaigns.
Commentators have raised questions around Apple's motives: many celebrate further strides in user privacy, but others suggest that Apple are increasing the difficulty for competitors operating across their platforms, making space for Apple's own solutions.
What will the impact be?
Advertisers with apps will be familiar with the difficulties of attributing in-app actions to ads. We don't anticipate a major shift compared to the current reality, besides some additional operational requirements for app developers and product owners.
For web advertisers, since we don't yet know which URL parameters will be removed, understanding the impact will be difficult. There is a strong likelihood of impact to attribution, making it harder to report and optimise towards conversions in digital platforms.
The impact to analytics is still unclear: this depends on the details of Apple's updates and which URL parameters will be removed. We could see a higher portion of traffic appearing as 'direct' and decreased accuracy in reporting new vs. returning users from iOS & Safari.
Importantly, this is only for links from mail and messaging apps, and in Safari Private Browsing. So this is a fraction of a fraction of users, but use of email marketing, Private Browsing and iOS/Safari skew will all vary by industry and advertiser.
We know that platforms like Google & Meta heavily utilise modelling for data loss from cookie deprecation and tracking restrictions, this will only further reduce the observed data pool and increase the reliance on modelled data.
We are also seeing the continued rise of aggregated attribution solutions, Apple revealed that their 'Private Click Measurement' solution will soon be available for Safari Private Browsing, Google are releasing their 'Attribution Reporting API', and Meta are rolling out 'Private Lift' measurement.
What should advertisers do about it?
Advertisers with apps need to ensure that developers and measurement partners like MMPs have adopted the latest features from Apple, to avoid apps being removed from the App Store, and to communicate transparently and consistently about privacy. We recommend continuing to invest in robust measurement from an MMP that's compatible with most ad platforms.
During the coming months we'll better understand the impact for web advertisers, but take time now to understand your customer iOS & Safari Skew, how many use Private Browsing, or visit your site from Mail or Messaging apps. It's also worth reviewing where and how you currently rely on user IDs.
For all advertisers, this is further erosion to an already holey ads ecosystem. We have found the following practices useful to help advertisers adapt to this:
Identifying and comparing data between platforms helps understand where and why discrepancies exist. For example, comparing finance and order data against analytics data can help quantify the portion of users we can't track.
Whilst still important for in-channel optimisations, attribution and in-platform reporting will become even less reliable for cross-channel comparisons. Instead, cookieless solutions like MMM/econometrics and geo-based incrementality testing will become increasingly important to make cross-channel decisions.
Publishers and adtech providers are still digesting this update, but we expect them to continue reinforcing their backend infrastructure to minimise disruption to their ads products. Apple announced the availability of Private Click Measurement in Private Browsing, so we expect that this will be a tool used more by ad platforms.
At dentsu, we've been delivering our holistic privacy readiness programme to advertisers for years now, and continue to stay abreast of the evolving ads ecosystem to best advise our clients on how to adapt.
Apple has continued their tradition of being privacy-first and setting the pace for the adtech ecosystem. The announced updates will make it increasingly difficult to track and attribute conversions, and see us moving to more aggregated and privacy-centric ways of evaluating campaign outcomes. Advertisers with a heavy iOS/Safari skew will see a greater impact, as will channels like email and those with a less direct journey from ad to conversion, such as reach and engagement campaigns.
Advertisers who lean into next gen adtech like Private Click Measurement will be more resilient, as will those who utilise robust cookieless measurement rather than over-relying on in-platform reporting. Apple's latest update will certainly be another catalyst to accelerate advertisers' privacy readiness journeys.
To learn more about our privacy readiness programme, speak to your account lead at dentsu, or contact dan.stubbs@dentsu.com
Authors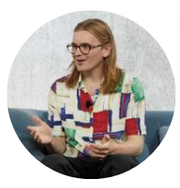 Dan Stubbs
Media Technology Partner, dentsu UK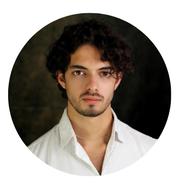 Ben Cook
Senior Media Technology Manager, dentsu UK
*Sources: WWDC 2023
https://developer.apple.com/videos/play/wwdc2023/10060/
https://developer.apple.com/videos/play/wwdc2023/10053/
https://developer.apple.com/videos/play/wwdc2021/10033
https://webkit.org/blog/14205/news-from-wwdc23-webkit-features-in-safari-17-beta/#:~:text=Safari%20Private%20Browsing