For #NationalApprenticeshipWeek we are featuring some of our amazing Apprentices! Get to know Anais Valoris, Data Analyst at Merkle.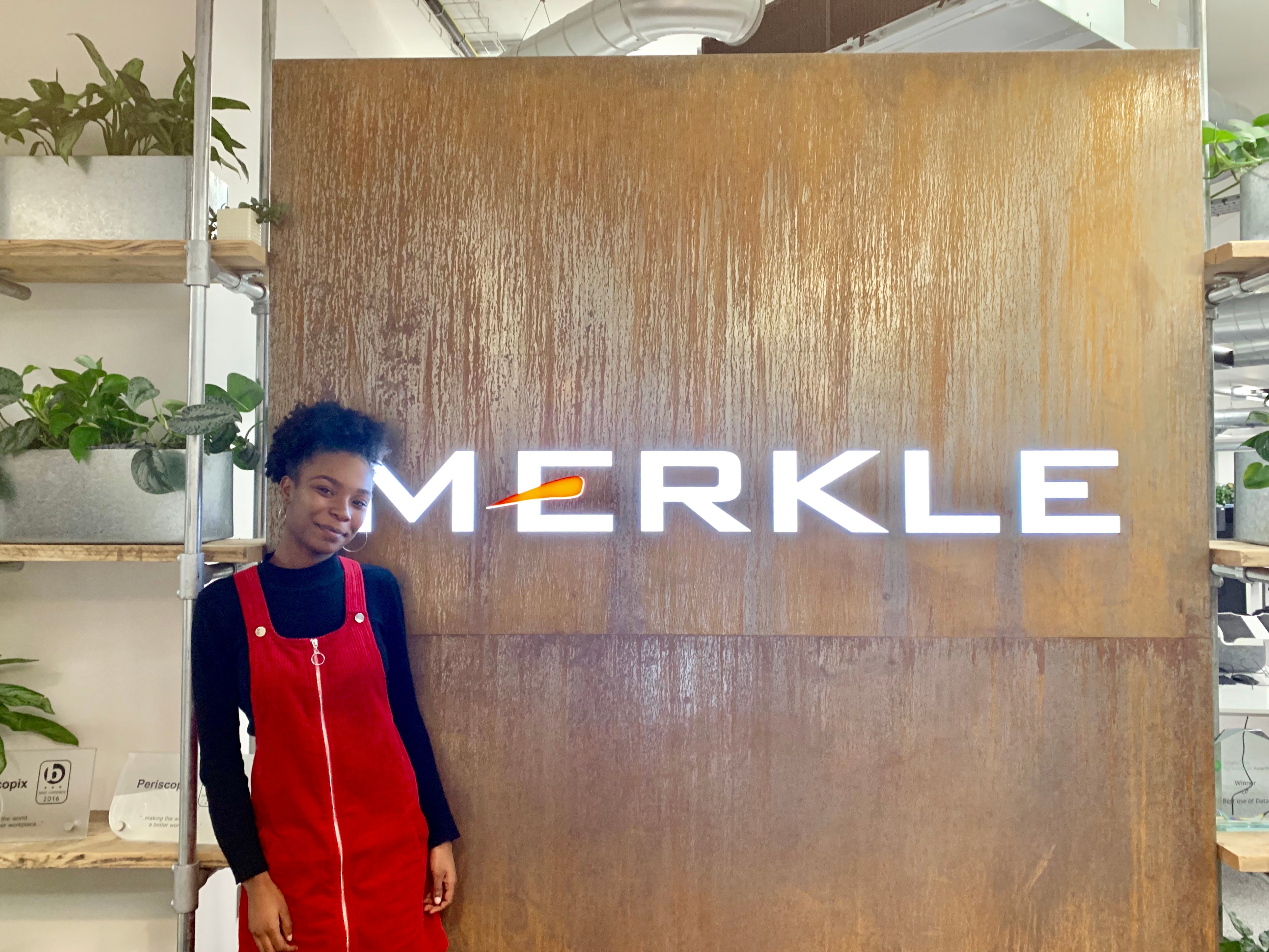 Which apprenticeship course are you currently enrolled in?
I am currently enrolled in a Level 4 Data Analyst apprenticeship at Merkle.
Why did you decide to enrol in the course?
A Data Analyst role is not the kind of job title that teachers talk about at school. We're often told to go into law, education, medicine, etc. but we're never really given the opportunity to check out what there is in the Digital industry. I knew I wanted to have a flexible job that I enjoyed, I didn't mind being in front of a computer and I liked speaking to people. I knew that Digital Marketing came with flexibility. I then participated in a course where they taught you how to analyse data using excel and next thing you know I'm applying for data analysts' apprenticeships.
What made you decide to choose an apprenticeship over another route of study?
An apprenticeship is a combination of paid work, gaining a qualification and earning a wage while developing skills that will help you progress in your career. It is different to the university path. During university, you spend your time studying and learning without necessarily gaining the work experience that employers ask for. Whereas with the apprenticeship scheme you get "the best of both worlds". I knew that I didn't want to take the Uni path, but wanted something different where I would be able to gain work experience. An apprenticeship gave me the opportunity to gain experience in a field that I am interested in, get paid at the same time and also study for a qualification.
What have you found most valuable about the course?
The course gives you an overall idea/view of the different tools that we can use as Data Analysts such as Tableau, Orange, Rapid Miner etc . It's nice to be trained on these tools in order to perhaps use it in your work place. Most of my colleagues have stated that if they knew about this course when they were younger they would have done the same as it is very detailed and you get to learn so much more.
What kind of role are you expecting to enter after you complete your course of study?
Although I haven't finished my apprenticeship, I have already been offered a full time role as a Data Analyst.
What advice would you give to someone else considering whether to enrol in an apprenticeship?
Don't worry if you don't have any experience in the field that you want to work in – as an apprentice you are here to learn.
DON'T BE SCARED TO ASK QUESTIONS!
Do a lot of research to help you determine what you like and what you might like to work as. It's important that you enjoy what you do instead of coming in every morning and regretting that you're here.