For #NationalApprenticeshipWeek we are featuring some of our amazing Apprentices! Get to know Victoria May, Data Analyst at dentsu X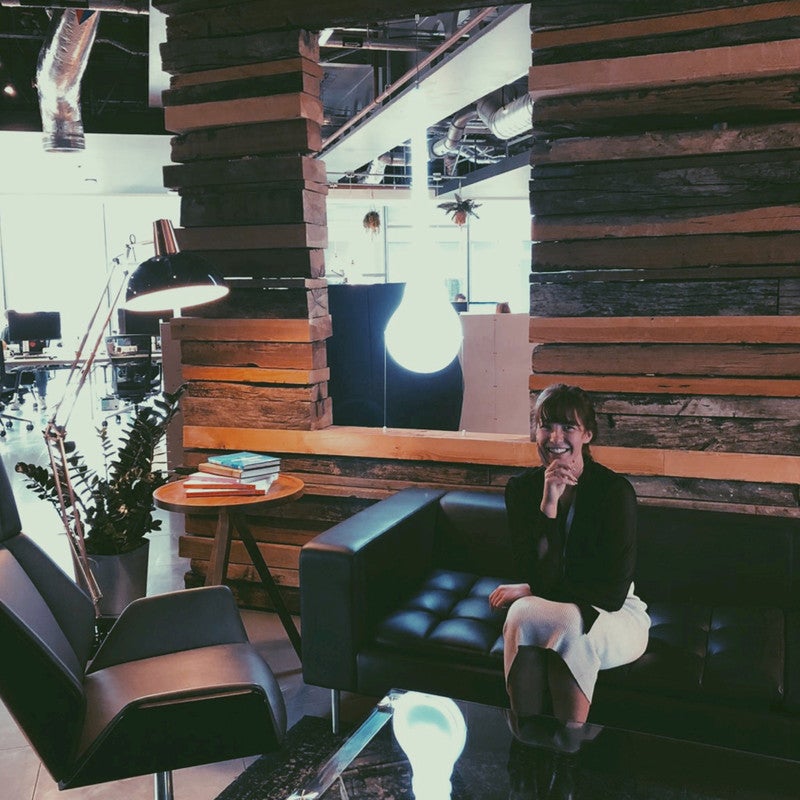 Which apprenticeship course are you currently enrolled in?
I'm currently on the 18- Month Data Analyst Apprenticeship with Arch Apprentices.
Why did you decide to enrol in the course?
I enrolled in this particular apprenticeship because Data is at the core of nearly every business. Everywhere I read, I kept on seeing the word "Data". More and more business are discovering the power of data and how to use their data to streamline their processes etc. I love how Data can tell a story and help influence decisions. With the future of businesses relying on Data, this was something I wanted to get involved with.
How did you find out about it?
I found out about this apprenticeship via Indeed.com which then lead me to the Arch Apprenticeship website.
What process did you go through to get on the course?
I was invited to an Assessment Day at Dentsu Aegis Network. It was rather relaxed and not like other interviews I had been to. They wanted people to work on a client business case in teams and we had to present back to everyone. We were then put in a room with the six interviewers and were asked one question from each person and had one minute to answer. It was intense, but fun at the same time. We then had to go home and complete two interactive app games so they could measure ours skills. We were then invited to complete an Escape room. I was very surprised with an escape room being involved in the interview process, however I thoroughly enjoyed it as I felt relaxed and could really show my capabilities through team work.
What made you decide to choose an apprenticeship over another route of study?
First, I failed my A-Levels because I never wanted to go to university. I think this was partly because I was taking the 'Hard' subjects like Physics, Economics etc. I would have only gone for the sake of it because everyone else was going and my school was pushing for everyone to go. I wouldn't have been doing it in my best interest. I am definitely someone who 'learns by doing'. I felt like an apprenticeship was the best way for me to excel in my career as I will be learning on the side and applying what I've learnt to my role. Also, I've saved about £50k in debt and I'm getting paid to do my apprenticeship.
Do you think enough young people consider apprenticeships? If not, what's stopping them?
I think the main thing that is stopping people from considering apprenticeships is it is the "Norm" to go to University. A lot of peoples' parents, teachers and even peers expect you to go and view it as the only option. I still don't think there is enough exposure to, or information about apprenticeships. Young people don't understand the true benefits of an apprenticeship, that you still study throughout your apprenticeship and get a qualification. You get your foot in the door and network your way around a business and you are ahead of graduates who join the company who have no real experience etc.
What have you found most valuable about the course?
I have found the study weeks really valuable during this course because I have learnt so much in them. Even though some of the course doesn't apply to my current role, I am learning new skills and building an understanding of how they could be applied to my role. For example, I have learnt about Programming languages such as SQL which is very interesting and is a really valuable skill in the data world!
What skills have you been able to learn through the process?
Most importantly, I have developed my mathematical and analytical skills which is essential in a data role. I've learnt how to manage multiple projects at one time, but keep a high attention to detail so I am able to give accurate data to my stakeholders within the business. I've developed multiple and strong relationships within the business which has improved my confidence and interpersonal skills, as well as my communication skills. I have also become an 'Excel Guru'!
What kind of role are you expecting to enter after you complete your course of study?
I feel like a Data role is what I am looking for but I am keeping my options open as many roles are incorporated with Data Skills. I never want to say no to an opportunity but this apprenticeship has opened my eyes to the importance of data and how it can impact a business so much. I feel like I would really be making a difference within a business if I was to carry on my role in Data.
What advice would you give to someone else considering whether to enrol in an apprenticeship?
I would say keep and open-mind but seriously to consider this an option as you are exposed to so much and you get paid whilst learning. Some people learn differently, but an apprenticeship works well for most people. You also get your foot in the door of a company and get to meet some amazing people along the way!