Unlocking the new currency of Attention
Consumers are now exposed to more messages than ever before and are increasingly savvy in how they consume media. Coupled with the evolution and disruption of the media ecosystem, effective media planning is more important than ever to drive cut through.
For the most part, the advertising industry has been slow to respond to this disruption and move the dial on media planning and measurement. Device metrics, such as 'viewability' have served a purpose over the years in helping to establish an 'opportunity to see' and to try to create similarities between impressions across different channels.
At dentsu we believe the current metrics and measures of success in media don't go far enough. Crucially they don't take into account the huge importance of the human experience of media.
Since March 2018, dentsu have been measuring attention to advertising through eye-tracking. Breaking new ground at scale, to track viewability, eye-tracked attention and communications outcomes for brands.
Our Attention Economy programme, has established the value of attention as a media effectiveness metric, including how best to measure it, value it, price it and importantly how to apply it in practice.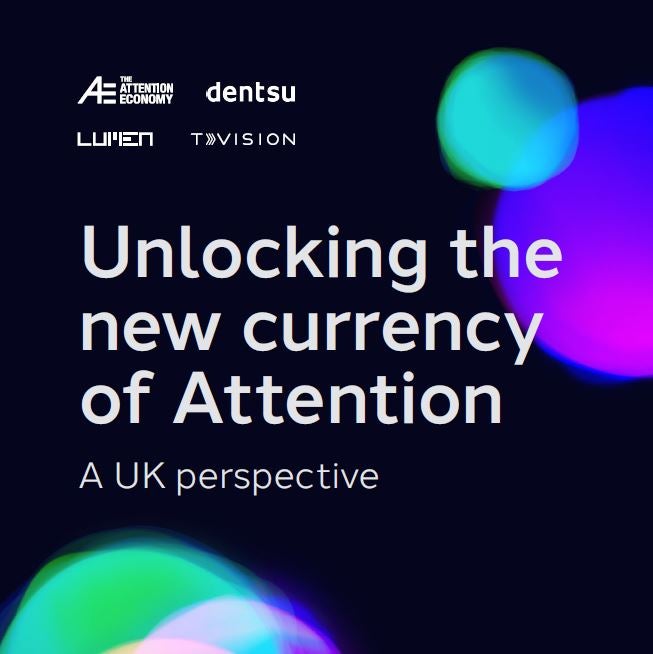 Thank you!
Your details were submitted successfully.
There was a problem!
It seems there was an error submitting your details. Please try again later.
Thank you!
Thank you for downloading our report. You can access the PDF at this link.