The Rise of Sustainable Media joint global study from dentsu and Microsoft focuses on green consumer behaviours and how they are redefining business' environmental strategy for both corporate growth and effective and authentic marketing. With the help of dentsu's social impact and sustainability specialist Scott Sallée, here we look at what this means for brands right now, and in the future.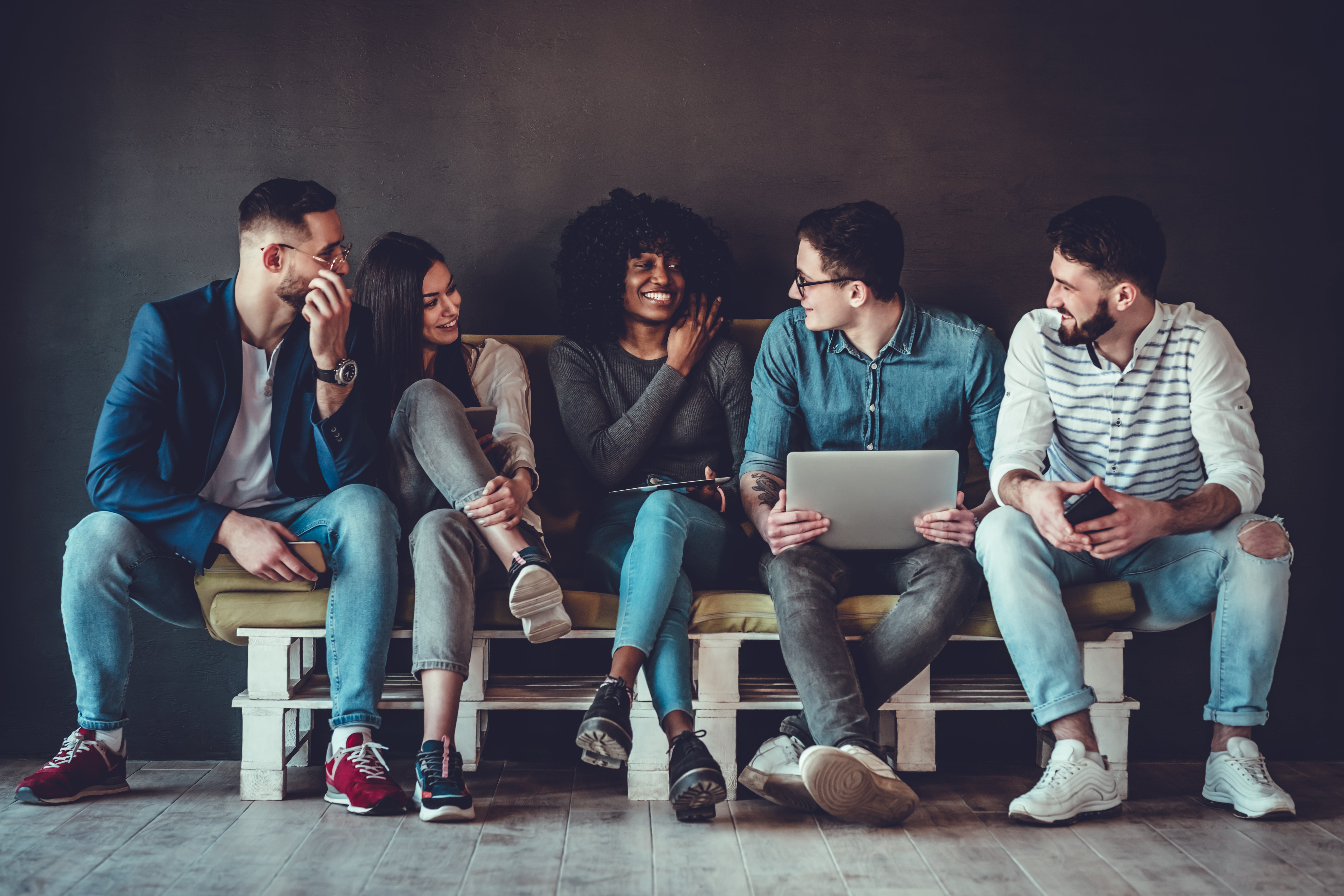 In August 2021, the IPCC (the United Nations body for assessing the science related to climate change) published a report which paints a dire picture for the future if urgent action is not taken. That stark warning was underlined at COP26 in Glasgow in November 2021, with a scale of business and public engagement never seen before.
Brands simply can't ignore the issue of sustainability. Their consumers are demanding green practices. Consumers that are wise to greenwashing and that want to see serious change. According to Scott, "as an industry, we can either mirror society or we can use this influence that we have to actually move society into creating a more ethical, inclusive and sustainable world - inspiring people everywhere to a new way of living."
So, how do brands do it? And how do they turn consumers' demand for sustainability into an opportunity for the future?
Sustainability is moving far beyond products, encompassing business practices from the ground up
Today's consumers are environmentally conscious - nine out of 10 people in the study want to do more to combat climate change – but they are also savvy.
They are aware of how their purchasing choices impact the world around them and they're making conscious decisions about the products they buy. Specifically, 88% of global respondents say they will make sustainable purchases when able. Whilst 81% of those in the US say they would stop using or buying products if they found out they hurt the environment.
"Every purchase we make is a vote", says Scott. "Every pound or dollar spent is an investment in the future that we are choosing. If a brand claims to be a sustainable business, this has to be an all-encompassing strategy. It can't simply focus on one thing. Developing sustainable products is a fantastic first step, but have you considered the benefit to society, the impact on employee wellbeing, or mid-term climate risk mitigation?"
And when we talk about the wider picture, the focus is also switching to the way organisations advertise. Whilst this may not yet to be a consideration of every single consumer, the knowledge in this area is growing. In fact, 81% of millennial respondents to the survey based in APAC perceive experiencing ads as detrimental to the environment. In addition to this, 42% of people think brands should provide clear, comparable information on the footprint of their products and advertising in order to make the brand greener.
This awareness is only set to increase.
Understanding green advertising
According to Scott, "from our study we've seen that around 77% of people say that in five years' time they only want to be spending money with brands that practice green and sustainable advertising.
"In recent years, when we talk about brands' strategies towards sustainability, it's been a very confused and greenwashed space. Too many brands are doing it purely from a compliance perspective. But it should be seen as a real commercial differentiator. These next couple of years will be crucial for those brands that are truly committed to not only revaluate their products and business practices, but also the way they advertise."
So what do we mean when we talk about green advertising?
We've already seen encouraging examples where both brands and the wider advertising industry have started to address the climate emergency head on and as part of wider campaigns. For example:
Pivoting digital spend to low/no carbon providers and shortening the journey from data centre to audience.
Ensuring traditional OOH displays are produced on recycled paper or using carbon eating paint for murals.
Incorporating elements of search spend in platforms offering carbon off-setting.
Measuring the real carbon impact of digital media content throughout the lifecycle of a campaign (e.g., through calculators such as DIMPACT).
Combining innovative technologies such as live local data, Augmented Reality and facial recognition to educate audiences about their environment through engaging and immersive experiences.
Scott says: "In many cases, this endeavour is not about just making tweaks, but rethinking everything. This means that many businesses may need to start with a blank slate. This may seem daunting considering the urgency of the climate emergency and the legacy of a business' marketing behaviour, so the best approach is to see your sustainability strategy as your new growth strategy."
The need for independent verification
Today's consumers of course expect brands to be transparent with their green credentials, whether products or advertising. But in some cases this isn't necessarily enough, with 88% of respondents to the study agreeing that they will have more trust in brands which have their green credentials verified independently.
According to Scott, "The best way to ensure your actions make lasting change is to get external accreditation by the gold standard: the Science-Based Targets initiative." Consumers expect both action and clarity.
So, how can organisations achieve this?
Four strategies we must take to implement change
The global report highlights four key strategies that brands, businesses and the wider industry must take to implement change when it comes to sustainable business practices and advertising. They are:
To get candid on climate – with clear, effective, open measurement and communication across the media supply chain.
To shape the cultural conversation – with the mission of brands, platforms and agencies who are invested and passionate about making critical change, to get society engaged and thinking about sustainability all the time.
To take technological responsibility – when it comes to media plans and media buying.
To lead, not follow, aiming for the highest level of climate ambition and using their procurement influence to improve this ambition year on year.
Change is possible. And the time to act is now.
Download the Rise of Sustainable Media Study
Consumers are becoming more aware of what sustainability truly means, and the industry is continuing to evolve towards greener practices. But how can you make the change?
In the Rise of Sustainable Media study, we dive deep into consumer awareness around sustainable advertising and what it means for brands in the here and now. Download now to learn more and discover how these four strategies can help shape the future of our industry.