"History, despite its wrenching pain, cannot be unlived, but if faced with courage, need not be lived again." Maya Angelou
LGBT+ History Month is an annual celebration of lesbian, gay, bi, trans and non-binary history. It is an opportunity to remind ourselves of the accomplishments and sacrifices made by LGBTQ+ individuals across history; promoting understanding, equality and diversity. Celebrating the accomplishments of notable queer individuals and their contribution to society; Marsha P. Johnson (activist / African-American trans woman), Harvey Milk (activist / politician), Alan Turing (code breaker), Mark Ashton (activist) and Audre Lorde (writer / activist) to mention but a few.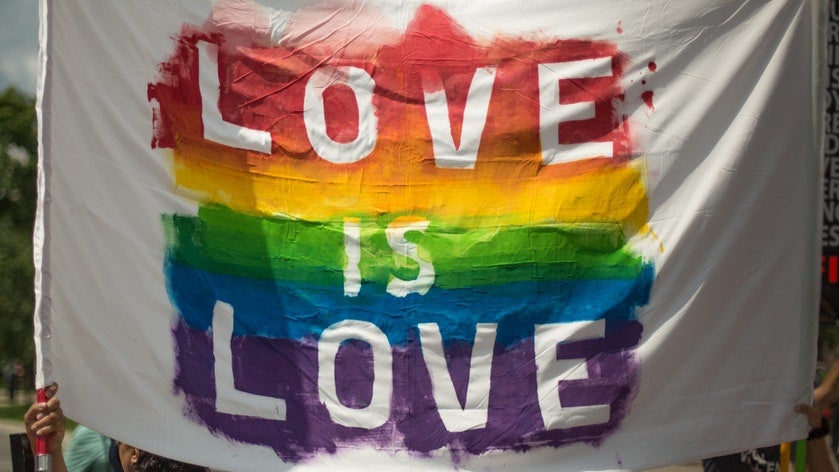 To celebrate LGBT+ History Month is to also celebrate the tenacity of the human spirit.
Taking place every February, LGBT+ History Month is planned to coincide with the anniversary of the abolition of Section 28 which banned the 'promotion' of homosexuality in schools as well as prohibiting films and literature pertaining to homosexuality from being provided in libraries. Only abolished in 2003, Section 28 is a stark reminder of how far we have come and how precarious LGBT+ rights are. Politicians afford us our rights, which can always be diluted or taken away. It is a depressing reminder of the challenges we face that mainstream media still allows audiences to debate whether LGBT+ individuals should be afforded the same rights as anyone else. Events such as LGBT+ History Month help us to win hearts and minds, changing how people think about LGBT+ people and their contribution to society, taking the power away from politicians.
The theme for this year is 'Body, Mind, Spirit.' It has been a challenging year for us all. LGBT+ individuals are more likely to develop mental health problems, often feeling isolated/rejected by society. History Month helps us feel more valued and able to contribute to society.
Long before legalisation, queer creators and performers have contributed to our rich cultural heritage; Wilfred Owen (poet), Oscar Wilde (author), Gore Vidal (author), Jackie Shane (musician), Andy Warhol (artist / film maker), David Hockney (artist) and Derek Jarman (artists / film maker / author), Larry Kramer (playwright, author, film producer, activist) and Gilbert Baker (artist). In more contemporary times George Michael (musician), Kristen Stewart (actress), Freddie Mercury (musician), Laverne Cox (actor / activist), Janelle Monáe (singer / actor), Elliot Page (actor / activist), Divine (performer), Sarah Paulson (actor), Elton John (musician), Stephen Fry (writer / actor) and many more have helped raise visibility and challenge prejudice.
Now LGBT+ representation is more evident, some argue that the march for equality is no longer necessary, however LGBT+ individuals still face societal discrimination. It is especially telling that those who face the most challenges (trans and non-binary folk) are those who largely remain off screen. We must not underestimate the power of representation in mainstream media. The first gay kiss on EastEnders, the first lesbian kiss on Brookside or the frank depiction of Queer As Folk have all been seminal moments in the public consciousness. Often sparking fury but encouraging debate in the process. It feels somewhat patronising to remind media professionals that our campaigns matter. Collectively we can help improve representation and understanding.
Across the month, &Proud (dentsu's network for LGBT+ and allies designed to champion inclusion and positive change) will be sharing seminal cultural moments from contributors across our network, a curated list of easily accessible LGBT+ content which will hopefully educate as well as entertain and finally we will be hosting a panel where we invite our partners to discuss queer representation in media.
Charles Reid, Co-Chair &Proud, Carat (Pronouns He/Him/His)