'Sometimes the disadvantage in [the] community isn't poverty, it's access'
Katherine Salmon, Account Director, Liveposter | 9th October 2020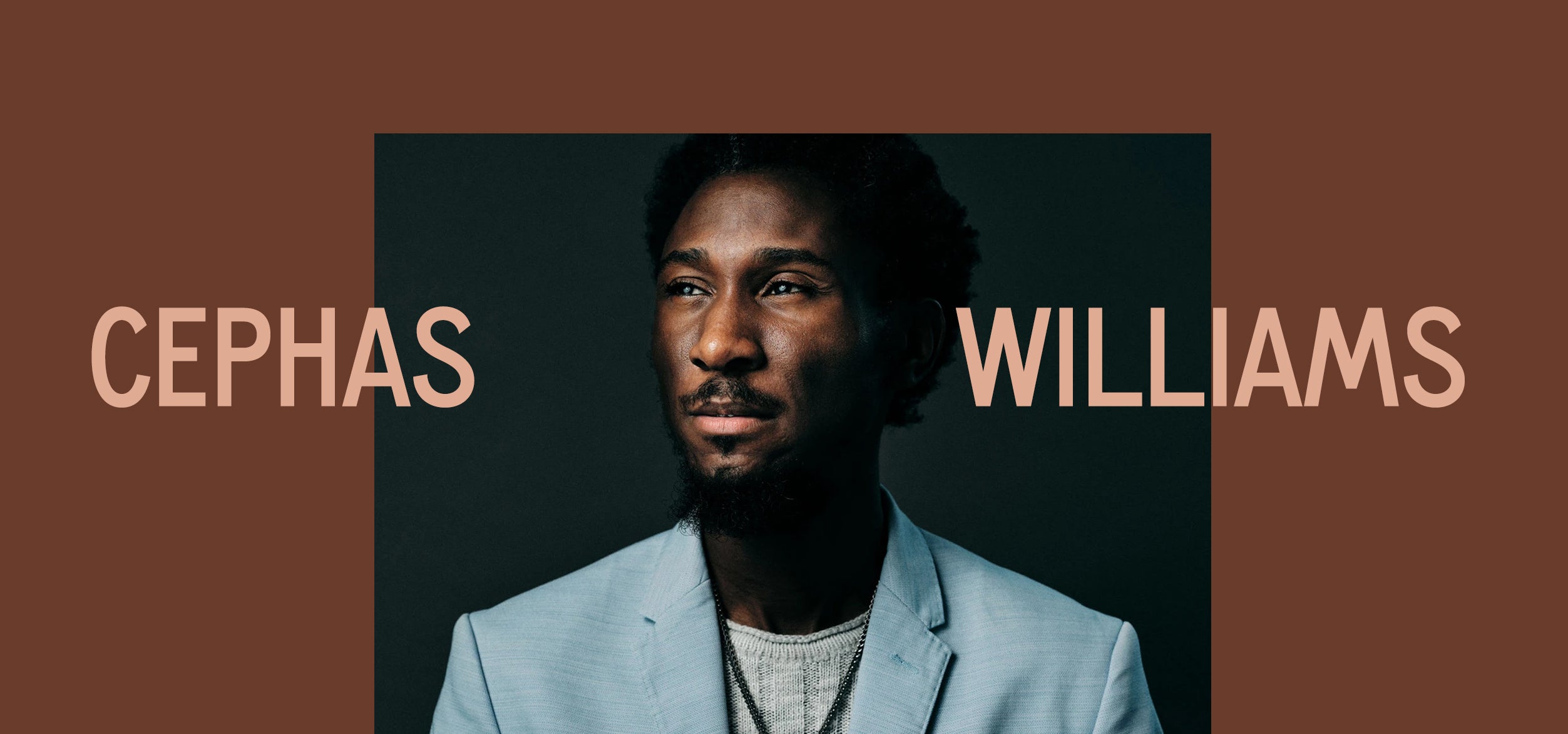 For Represents second event of Black History Month, power and passion flowed as we listened to host Christopher Roye, Sales Director at Isobar, speak with Cephas Williams, a man of many wise words, who shared his story, his vision and how we can all reach a place of equity over equality.
Passionate about architecture, in 2018, Cephas saw an opportunity to open the 'WeWork of the creative industry' starting in Peckham called Drummer Boy Studios. The business was going well, however, it was apparent that the landlord didn't want him there, the police didn't want him there and a local council didn't want him there. Cephas was at the cusp of expansion with an architecture firm, and in talks about how to take over spaces in the community and redevelop them.
Despite the idea being fantastic, he was not getting support and couldn't understand why. Instead of giving in, he persevered and as he spoke, I felt his frustrations and respected his self-control at not losing himself during those moments, keeping sight of the greater good, and the impact he could create. It was during this time while sleeping inside his business through fear of unlawful eviction, that he dreamed of the idea we now know as 56 Black men.
'My brother is not my enemy'
56 Black Men gained mass media interest in 2019. The portrait style photos are of 56 black men from all walks of life wearing hoodies. I felt warmth as he reminisced about meeting up with the men, spitting bars (as is common growing up in urban communities in the UK) and sharing stories of the black experience from childhood. As a black boy, he looked up to rappers. They were his main measure of success, the glamourisation of knife crime and gang culture in the UK that was presented by the media to so many children.
He admitted that 56 Black Men has become bigger than him, with people as far as Canada and Australia sharing and getting behind the campaign. As he spoke, I remembered going to M&C Saatchi last year to visit the exhibition, it was during office hours and I wondered what the people who worked there (majority white) thought about the campaign and if it changed their perceptions of black men seeing them wearing hoodies every day, up on the walls where they were working. It's the conditioning we have all gone through to associate white men wearing hoodies as normal in high-end fashion brands and leisure attire but black men as something to be afraid of in street clothes. We should question the stories we have been told and the narrative we have been given.
'It feels like a race with no direction'
In history at school I remember hearing 'when America sneezes, the UK catches a cold.' Listening to Cephas share his thoughts on BLM and George Floyd reminded me of all we share culturally with the United States. Cephas recalled hearing about Rodney King who was murdered by the police 20 years ago and does not want future generations to be telling the same stories about police brutality 20 years from now.
Our identity as black British people is yet to be defined in a way that is inclusive of the verity within our race. The simple fact that our shared acronym has changed from BLM to BAME and all those that came before, should flag a loss of identity or lack thereof. When George Floyd was murdered, we went out and protested seemingly with no united goal or shared outcome. Many companies treated his death as a business case, putting forward their most senior black person to share expert opinions, businesses started to release statements in support of black lives. For a moment in time, there was a stage given to us by the media. When they decided it was over and it was time for us to move on, most of us carried on with our lives. Cephas cried.
On Black Lives Matter in the USA, Cephas isn't trying to plug too much into the organisation or the politics that have been talked about in the media. He believes that BLM has spearheaded the black renaissance and that black people need to control the narrative.
'You have the power'
Cephas gave some great advice on what companies should be doing regarding inclusivity and responses to police brutality within the black community. Companies need to humanise their metrics and remember that we are people who are affected at different levels. It will take more than a few months to respond to the issue and find a solution; the approach needs to be reflective. Time is money and Cephas isn't sure businesses really even care!
We need to change the system not just respond to the moment. Create a framework that is inclusive of all people's realities so that companies can have more than one conversation at the same time. This would feel more genuine than the many attempts companies have made over the years.
'Everything is very icing on the cake... There is something fundamentally wrong with the cake. We need to deconstruct this cake and find out what is within this cake that is making the black community sick. We find that ingredient, we remove it, and we reconstruct that cake with the black community in mind… How do you successfully navigate a system that was never designed for you to succeed? We need to redesign the system.'
If we aren't seeing the change we want to see in the future there is more we can do. See your end goal and work backwards, find the things you need and create a legacy.
Rewatch the "In conversation with Cephas Williams" event here: https://www.youtube.com/watch?v=-n3_t-1Tja0