Dreaming big, inspiring change
In today's complex and dynamic business environment, innovation is critical to staying competitive and driving meaningful progress. Yet, innovation can be difficult, requiring radical collaboration across geographies and disciplines. It requires a thorough understanding of the customer - the way they think and feel, to truly engage at a human level. It requires the mindset of dreaming big, ideating divergent ways to solve a challenge. And it requires an activation mindset to bring the right ideas to life.
Truly remarkable brands change our perception of where the threshold in their category should lie. But, brands too often rely on past playbooks to reduce variance and risk. Creative and innovation work requires a different mindset and culture – one that increases variance and provides a safe place to experiment and fail. id8 is dentsu's suite of ideation products that help your teams flex their creative, collaborative muscle. We built this based on dentsu's 8 ways of working, bringing to life behaviors that drive innovation and meaningful progress.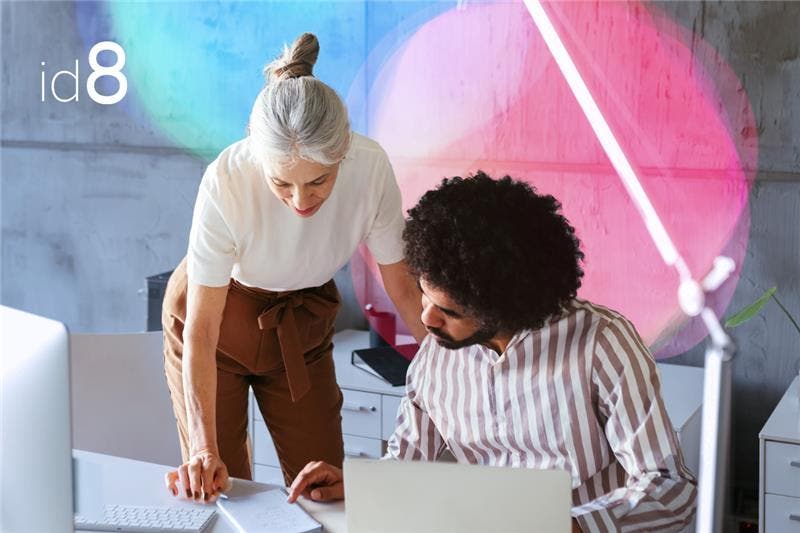 Our approach
Open Innovation
Ideas cannot be created in isolation. Our open innovation platform brings together cognitively diverse thinking across multiple sectors, disciplines and geographies.
Acting with Speed
Our ideation methodologies are based on agile ways of working, utilizing technology to enable faster, divergent idea creation, convergence and iteration.
Understanding People
We know people better than anyone else, and bring the full weight of our insight tools and technologies to our ideation processes. 
Our capabilities
id8 Sprints
An ideation workshop that brings together Subject Matter Experts (SMEs) across dentsu and client stakeholders. Using human centred design methods, our sprint iterates through a multi-tiered process of divergence and convergence. This results in actionable ideas that have pass through the lens of desirability, viability and feasibility.
id8 Hacks
Powered by a bespoke open innovation platform, we solicit ideas from across a cognitively-diverse population within dentsu and client stakeholders to solve a business challenge. These concepts are then voted upon, ranked, iterated and funded right within the platform.
id8 Innovation Hub
Progress happens when access to technology and creativity is democratized. Powered by a bespoke technology platform, we allow innovation to be scaled across an organization by collecting, storing and managing company-wide innovation efforts.