Dentsu UK&I launches real-time trading and measurement of effective attention in UK advertising industry first
Published on:
New product innovation is built on dentsu's unique understanding that not all attention is equal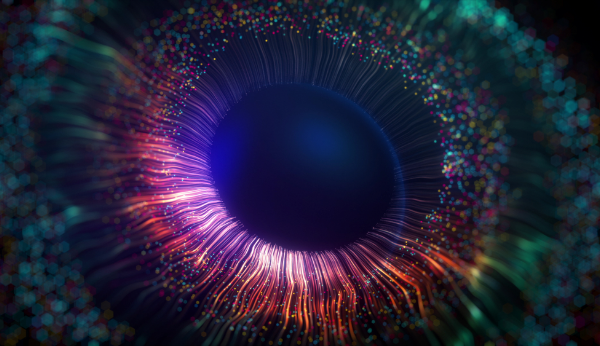 Dentsu UK&I today announces a pioneering new digital advertising product that for the first time enables the real-time amplification and measurement of a brand's campaign according to the relative power of the attention paid to it in different digital environments, maximising positive results.
The brand-new product is grounded in dentsu's new and unique understanding that the value of attention varies in different digital circumstances and can be applied across programmatic and social platforms.
Dentsu is committed to driving a deeper understanding of the value of attention and in the UK the new product, Effective Attention Forecasting (w/t), puts into action the theory of the media agency holding group's award-winning, multiyear global research programme The Attention Economy - largest ever attention study. It is being delivered in collaboration with eye tracking technology specialists Lumen – one of the original partners of The Attention Economy.
A sophisticated predictive model considers the characteristics of an ad, including those beyond Lumen's standard model, such as the size of an ad or player, the platform and device on which it's viewed, the percentage and duration of the ad in view, whether the sound is on and more, in order to predict the likely attention paid to it – whether it was seen and crucially, for how long, before determining the effect of that attention – will it drive brand recall and/ or choice.
The new model allows campaigns to be optimised programmatically, automatically avoiding inventory that is unlikely to be seen while targeting inventory that is not only likely to be seen but for the right amount of time for it to be most effective. Additionally, a new corresponding measurement solution provides a live view of a campaign's attentional performance.
This measurement extends beyond programmatic to include the walled gardens of social media (Facebook, Instagram, YouTube and Snap) which facilitates better informed manual optimisation of campaigns.
Hamish Nicklin, Executive Director – Media, Dentsu UK&I said: "At dentsu we are excited by the opportunities that our precision targeting capability gives to clients, however we also know that not all ad impressions are equal so we invested heavily over the last 5 years to understand the value of attention. We've long believed that not all attention is equal either and this launch is the next step in our journey to transform the way media is planned and bought and to deliver more effective campaigns for our clients."
Katie Hartley, Managing Director of Product and Innovation, dentsu UK&I said of Lumen's appointment: ''Whilst the importance of attention to advertising isn't a new concept, the technological advancements enabling this level of observation at scale, is. Lumen bring to the table an always on eye tracking panel in the UK with market leading technology that captures an incredible 37 frames per second which is critical in maintaining our understanding of attention in digital environments where every micro-second counts.''
Mike Follett, Managing Director, Lumen said: "We know that more attention is usually better than less attention, but how much attention is enough to drive recall or business impact? We have worked with dentsu to create a proprietary model of effective attention that links estimated attention to desired outcomes, building on the insights we collected as part of The Attention Economy project last year."
The Attention Economy launched in 2017 and is the largest ever attention study of its kind using eye and head tracking. The process involved three major research partners in this space (Amplified Intelligence, Lumen and T.Vision), studies across nine media partner platforms and consultation with 15 global clients. The resultant proprietary data set is unrivalled in both its scale and scope, covering attention and its effect.
In 2019, dentsu became the first agency group to trade on attention in real time when it launched a unique attention-optimised algorithm.
- ENDS -
For further information, contact:
Claire Cumberland
Head of Corporate Communications, UK & Ireland
07894 607 983
About dentsu international
Part of dentsu, dentsu international is made up of eight leadership brands - Carat, dentsu X, iProspect, Isobar, dentsumcgarrybowen, Merkle, MKTG, Posterscope and supported by its specialist brands. Dentsu International helps clients to win, keep and grow their best customers and achieve meaningful progress for their businesses. With best-in-class services and solutions in media, CXM, and creative, dentsu international operates in over 145 markets worldwide with more than 46,000 dedicated specialists.