dentsuMB appoints Higgs and Cohen as joint ECDs
Published on:
dentsuMcgarrybowen's UK CCO, Simon Lloyd, has made his first creative hires since joining the agency in October, appointing Grey London's Sue Higgs and adam&eveDDB's Paul Cohen as joint ECDs.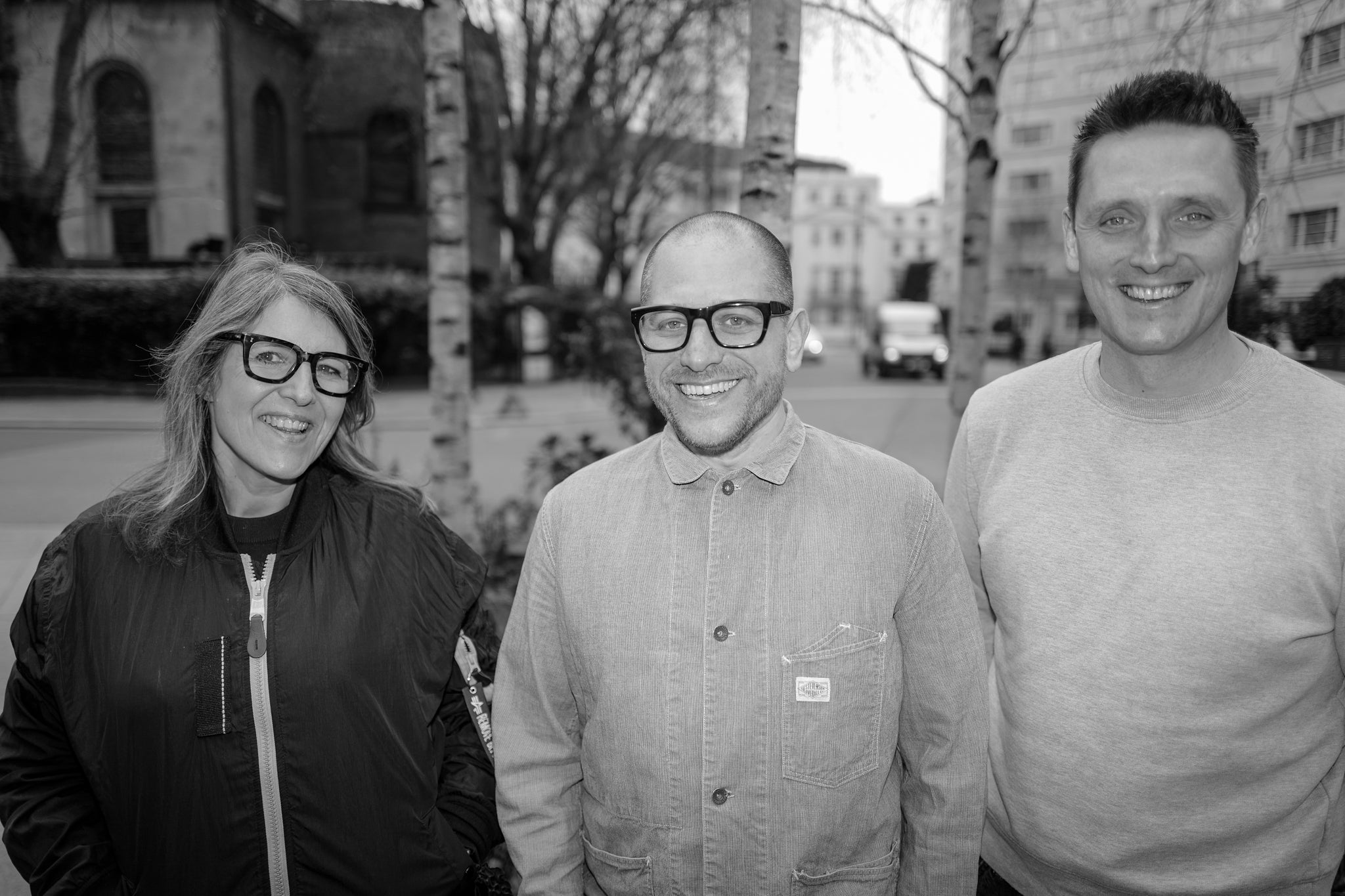 Bolstering dentsuMB's creative leadership in London, the vastly experienced duo will direct the agency's creative product, nurture its culture and attract new talent. Higgs will also lead the global Generali account, which dentsuMB won last year in a competitive pitch, launching 'Red', the insurance giant's first global brand campaign in its 189-year history. Cohen will take up the creative reins on American Express, which ended its 50-year relationship with Ogilvy in November, consolidating its global business into dentsuMB.
Paul Cohen has built a reputation for award-winning work on global accounts at some of the most prestigious agencies in the UK and US. At adam&eveDDB for the last seven years, as Global ECD he was tasked with improving the creative output on Esso. 'Sophie's Journey' and the short-form documentary 'Reindeer Princess', won many plaudits for its emotional storytelling and craft.
A creative leader with a strong art direction background, Paul started his career at Mother. While at AMV BBDO, he was awarded for iconic print work including the Economist Reappraisal campaign, as well as powerful charity work for Kids Company and the RSPCA. Outside of advertising, art direction projects include the brand identity for Bird, a free-range fried chicken chain, and campaigns for the clothing brand Albam. Paul has been awarded at D&AD, Cannes, Clios, Creative Review, Art Directors Club NYC, and the One Show amongst others.
Sue Higgs is an award-winning creative director, an impassioned anti-bullying advocate and equality campaigner. She is an in-demand speaker and international juror, including at Campaign BIG, Cannes Lions, D&AD, Clios and Creative Futures.
With a career spanning 30 years at agencies including Grey, Publicis, O&M and M&C Saatchi, Higgs is known for her culturally relevant and purpose-driven work on some of the world's biggest and best-loved brands. As Group Creative Director of Grey London for the last four years, she put Captain Birdseye back on the map with a much-needed makeover, launched Nokia's Bond campaign for 'No Time To Die' and created a fundraising campaign for M&S using real breast cancer survivors to fund life-saving research. Driven to support diversity and equality throughout her career, at Grey she created a striking campaign for Gay Times' charity Amplifund, while her Ogilvy film for Kick It Out, highlighted the unacceptable homophobic language prevalent in football and made front page news
Speaking out against workplace bullying, she recently shared her experience on LinkedIn and in Campaign, prompting a huge response and pushing the topic up the industry's agenda. She is also a SheSays Momma mentor, part of the Uninvisibilty Project and board director of the Circle Collective, a social enterprise that helps young people to work.
Sue Higgs said: "I have the chance to shape the cultural fabric of the industry and leave it in a better place than how I found it. And with Wendy Clark and Simon Lloyd's blessing, I am excited to create meaningful change to the work, culture and perspective of dentsu."
Paul Cohen added: "There's a clear precedent in financial advertising for famous and memorable campaigns. The creative opportunity on AmEx is exciting and one I couldn't pass up. Being invited to help Simon, Gareth, Sophie and Barratt achieve their aims for the work and alongside Sue build an inclusive, informed and high-quality creative department is a privilege."
Simon Lloyd, denstuMB UK CCO said: "Talent creates momentum. Between Paul's fierce art direction and track record for ambitious work on global brands and Sue's inspirational leadership and purpose-driven creative fire, we are assembling a team that will take our clients and agency to new heights."
ENDS
For further information please contact:
Veronique Rhys Evans / Veronique.rhys.evans@dentsu.com / +44 7545 915 590
About dentsumcgarrybowen
dentsumcgarrybowen is a global creative agency delivering idea-led brand transformation at scale. This new entity brings together Dentsu and mcgarrybowen to form a world-class creative powerhouse that now spans 33 locations in 24 markets. dentsumcgarrybowen delivers creative expertise and innovative global solutions for clients, applying big platform thinking to bring ideas to life and deliver world-class creative solutions to meet consumer touchpoints and work across geographies, cultures, and channels. It gives us great pride to work with the world's most iconic companies, including Ajinomoto, American Express, Asahi Breweries, Canon, Disney, Hershey, Kao, Marriott, Shiseido, Subway, The Coca-Cola Company, Toyota, and United Airlines. www.dentsumb.com