Beyond the Hype: Why and how brands should be thinking about their role in the Metaverse
No doubt your LinkedIn feed has blown up over recent months with talk of Metaverse. It's a fascinating topic that comes with a lot of hype – some warranted, some unwarranted. At dentsu, we have a clear point of view on the vision for the Metaverse and the steps brands can take to win in this space now, next and in the future. Join Alex Hamilton, Head of Innovation at Isobar and he will be joined by Chris Twining, Digital Account Director at dentsu, Rachel Stones, Business Development at Epic Games and Julien Paredes, Metaverse Partnerships Manager at Boson Protocol as they unpack:
- Why brands should care about the Metaverse and the technologies powering it
- How brands can take the first step into the space
- What the future holds for brands and the Metaverse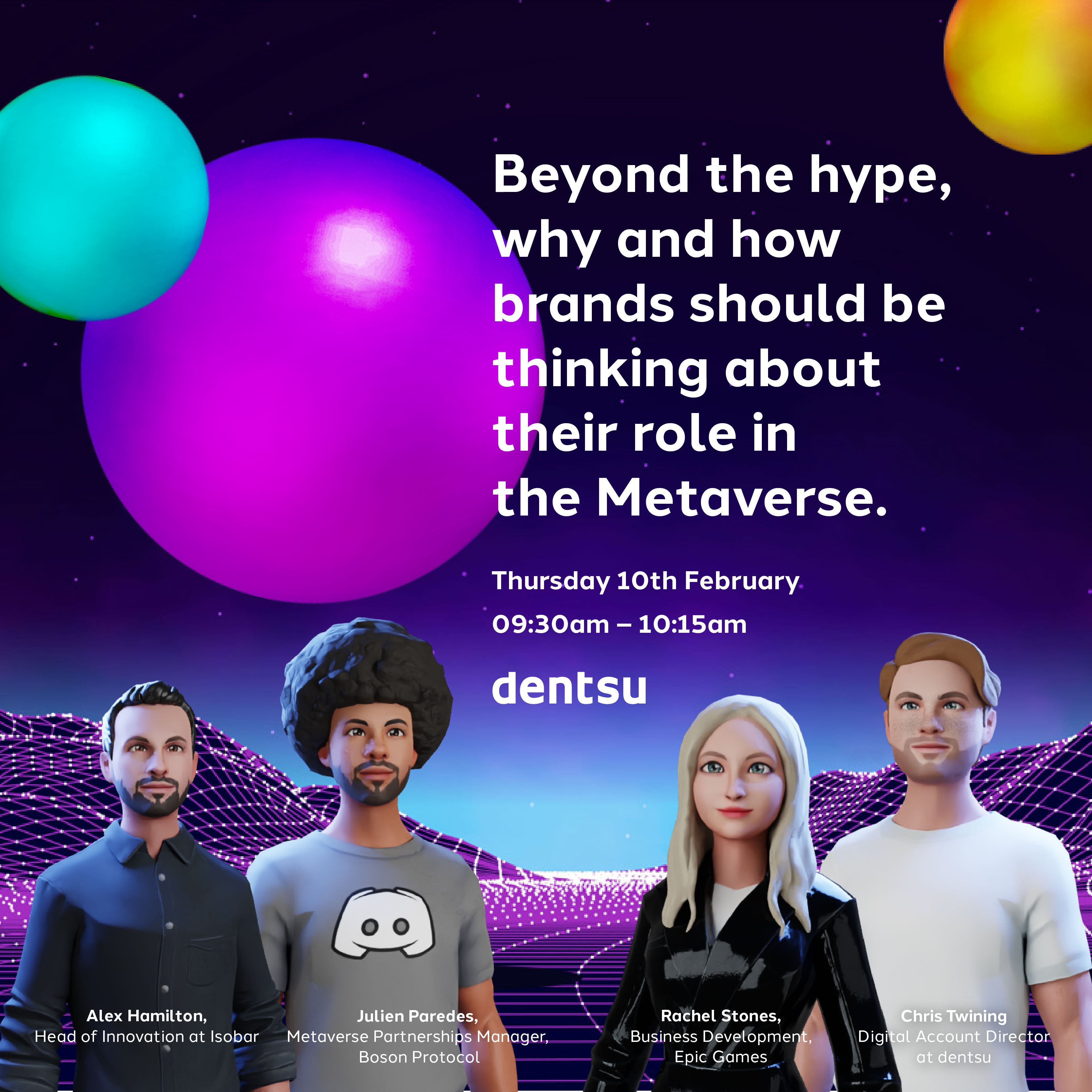 Thank you!
Your details were submitted successfully.
There was a problem!
It seems there was an error submitting your details. Please try again later.
Thank you!
Thank you. You can view your file at this link.