Beyond the Hype 2: Why and how brands should be thinking about their role in the Metaverse
Since the autumn of last year, we've seen brands scurrying to find out what the Metaverse means for them. This has led to a lot of tactical executions.
Now the hype is beginning to die down, brands need to start thinking more strategically about how the Metaverse can be used to engage with new audiences.
Watch on demand as Alex Hamilton, Head of Innovation at dentsu Creative and June Fong, Strategy Director at dentsu Creative, alongside special guest speakers, discuss:
- The role that brands can play in the Metaverse
- A view on the right audiences to focus on
- How brands can move beyond building experiences, to building communities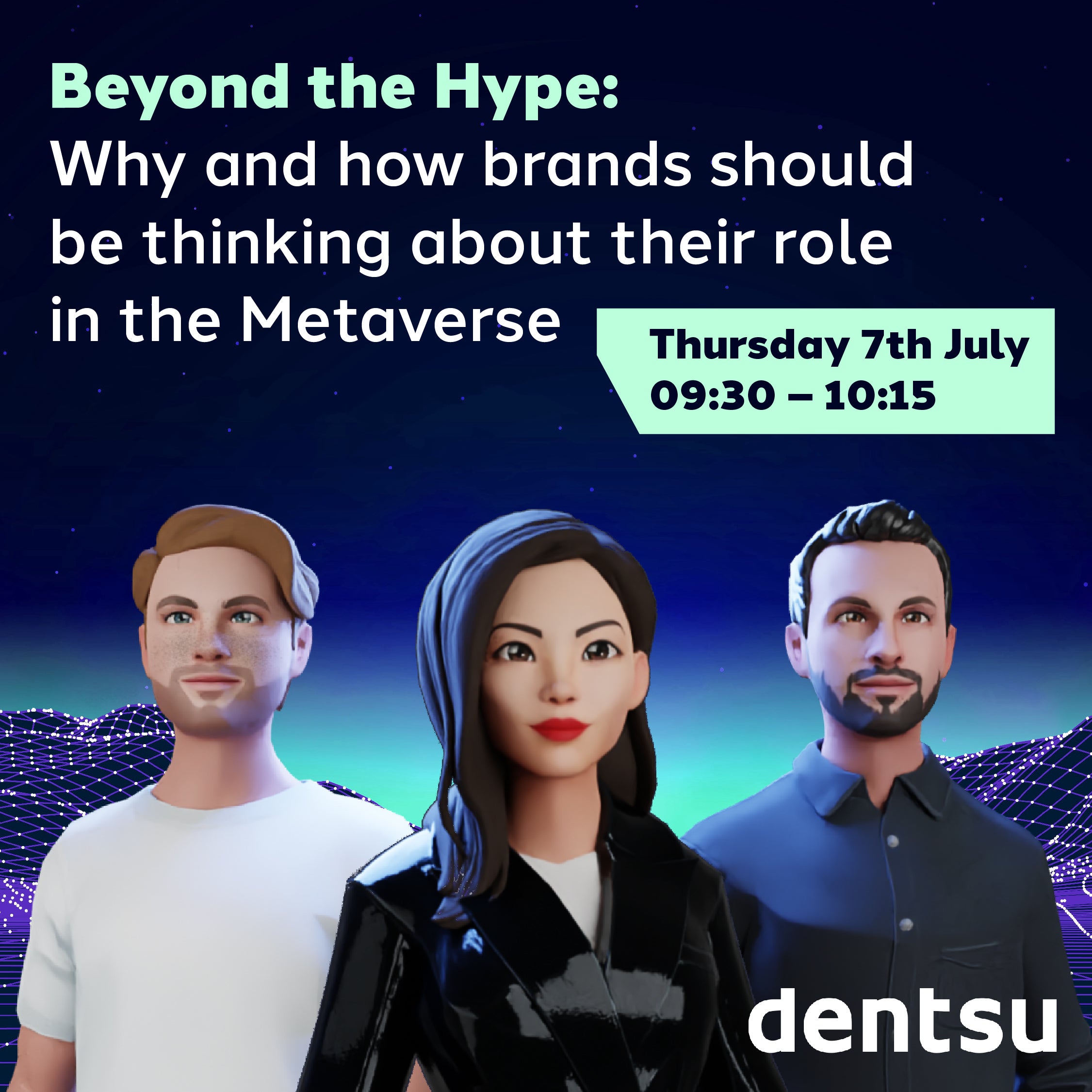 Thank you!
Your details were submitted successfully.
There was a problem!
It seems there was an error submitting your details. Please try again later.
Thank you!
Thank you. You can view your file at this link.