The Influencer Multiplier Effect Webinar
Catch up on Influencer Multiplier Effect where we were joined by a fabulous line up of panellists, Jessica Jegathesparan, Strategy Partner at iProspect; Samantha Donnelly UK Marketing Manager at Husqvarna Division; Melanie Greenhill, Client Director at Carat; Catherine Frusher, Client Director, Gleam and Lloyd and Yaya, also known as Hand Luggage Only, who shared insights from dentsu's latest proprietary research and discussed how the role of influencer marketing in the media mix is growing and what impact that has on campaign success.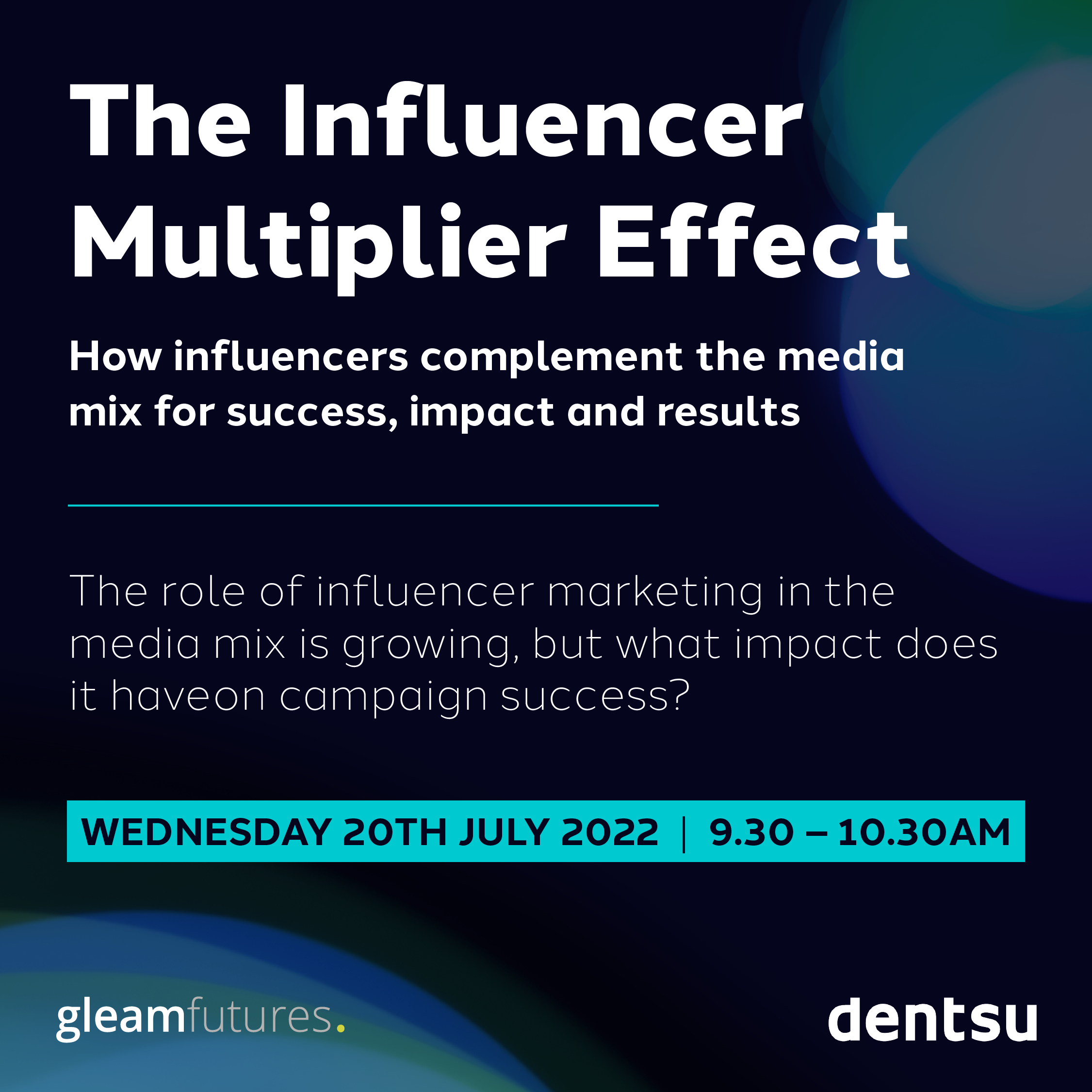 Thank you!
Your details were submitted successfully.
There was a problem!
It seems there was an error submitting your details. Please try again later.
Thank you!
Thank you. You can view your file at this link.