Climate change, biodiversity loss and inequality are global megatrends reshaping our world. We are witnessing a significant increase in both awareness and activity across all stakeholder groups, with employees, investors, clients, and consumers all calling for change. Business and brands have no choice but to respond.
According to dentsu's Global CMO survey, three quarters of the 1,000 CMOs surveyed believe that associating their brand with a social purpose will be important to engaging consumers in the future.
In the spirit of collaboration, dentsu extends a quarterly invite to clients and media owners to come together, share ideas, explore partnerships, and join forces to accelerate delivery of the United Nations Sustainable Development Goals.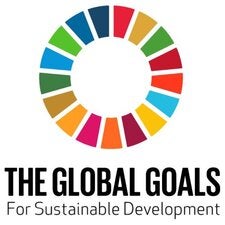 Building on the success of the first Social Impact Forum: Environmental Sustainability, the second Forum focused on Diversity and Inclusion, welcoming dentsu Global CEO Wendy Clark and James Morris, Executive Director of the Creative Line of Business and Chair of the UK D&I Council, alongside Zaid-Al-Qassab, Channel 4's CMO.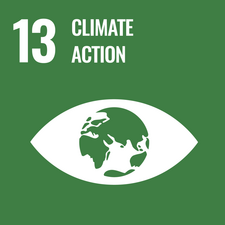 "D&I is at the core of our sustainability strategy", explained Scott Sallee, Social Impact Manager. "We need diverse minds and perspectives in our business that will spark the creativity and innovation needed for solutions to come to life. And because the symptoms of climate change and biodiversity loss - including droughts, food scarcity, and global pandemics - disproportionally affect underprivileged and underrepresented communities."
Simon Dockerty, Managing Director and client lead for the Forum, outlined how we are living in times of VUCA: (Volatility, Uncertainty, Complexity, and Ambiguity) and shared a quote from Jess Weiner: "If we don't have leaders who not only prioritise inclusion but understand bias, privilege…that is bad for business, but worse for humans."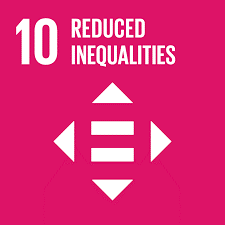 Wendy Clark, global CEO, dentsu, explained how personal the achievement of dentsu's ambitious D&I goals were – as both a business leader and as a human: "Diversity, inclusion, and equity in our business is a competitive advantage: Every body of evidence that any of us would read would affirm that. As a business leader, I feel a deep responsibility to give dentsu that advantage. We are a people-based business, and with our 45,000 people, I want them to feel fulfilled professionally and personally know that they are invited here – their full selves – at work, every day."
Wendy went on to articulate how "homogeneity is our enemy" and how it "restricts thinking, ideation, the solutions, the innovation we can take to our clients". "dimension, diversity, breadth of point of view, experience, and life journey …is where all the goodness comes from."
Wendy spoke to the importance of leading by example – not by narrative, but a set of actions we could point to. "We truly believe that we can be part of a solution that permeates not only our business, but our clients' business, and beyond that into society. Deep collaboration, based on a shared set of values and required actions. Publicly announced goals and meeting those goals. That's where our people feel it, where our company changes and transforms and becomes better, and where we can partner with clients and partners for society."
James Morris, Executive Director – Creative LoB and Chair, D&I Council, showcased the governance and structure of the Council and dentsu's vision to be champions for meaningful progress.
James reinforced the invitation to our clients and partners to make a positive difference in society through the work we do and via our Social Impact programmes such as The Code.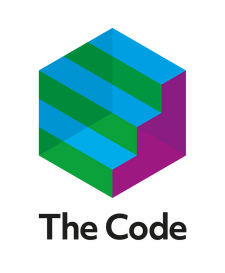 Representing one of our most tangible and sustained commitments to action and an acronym for Creativity, Opportunity, Diversity, and Equality: The Code, dentsu's social impact programme for diverse young talent, has supported over 11,000 students in areas of low social mobility across the UK with workshops, work experience, and mentoring to diversify our talent pipeline and provide meaningful opportunity to diverse perspectives and voices.
Balpreet Mangat, Managing Director and creative lead for the Forum, showed our award-winning work for Mothercare that was crafted to challenge bias and shift perceptions. Check it out here.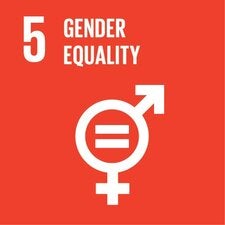 Jessica Evans, Managing Partner and media owner lead for the Forum, shared key achievements from the D&I Employee Networks, including dentsu being named in Stonewall's Top 100 Employers, Top 30 Employers for Working Families, weekly Mindfulness sessions for wellbeing, a 12-point action plan from our Represent multicultural network and 20% of females from the Women and Leadership programme being promoted.
Jess introduced the Channel 4 team to share accomplishments and future plans: Zaid-Al-Qassab, Chief Marketing Officer, Clare Peters, Head of Client Sales, and Amy Jenkins, Agency Sales Lead
Zaid shared how C4 was set up to reach minority audiences, so "in some way it came with the territory" – but it also "sets the bar pretty high".
His top tips include:
Have targets. Everything else in your business has targets. Cost. Revenue. If you don't have targets you can't expect to make progress. Our employees see those on a dashboard and hold managers to account.
If you want to make real change, you must consider your whole supply chain, not just your employees and your audience. We have a head of creative diversity whose job is the programming and how we make it diverse.
Take a deep look at the employee lifecycle: all the different stages they go through – from talent attraction to onboarding even to the way they say goodbye when they go off to another job. Those are all parts where there is room to invest and understand the feeling of inclusivity.
Join us. Let's co-create the solutions that will shape the world we share. Get an invite to the next Forum by signing up here.
For more information on our Social Impact Strategy and The Code, visit https://www.dentsu.com/uk/en/who-we-are/social-impact and https://www.thecode-dentsu.com/