This article was written by our social impact manager, Scott Sallée
What does our future look like after Covid-19? How can we help shape it into a future which is one we all want to and deserve to live in? Who do we need to include in the conversation to ensure that solutions are diverse and inclusive, personalised and scalable, locally and globally relevant?
Recently I was fortunate enough to participate in a two-day Coronavirus Hackathon, organised by award-winning plastic pollution campaigner Dhruv Boruah, who has reached 400+ million people worldwide through his TED talks and interviews on CNN and the BBC. Our task was to tackle the challenges Covid-19 has created and develop solutions with almost 1000 contributors from 70 countries, alongside highly engaged and high potential students from our schools programme The Code.
What's a hackathon? No coding required – it's a 100% online event designed for people to solve problems. Teams collaborate, quickly innovate new ideas and build proofs of concept. Check out my teammate Robert's article for a deeper dive into the Hackathon.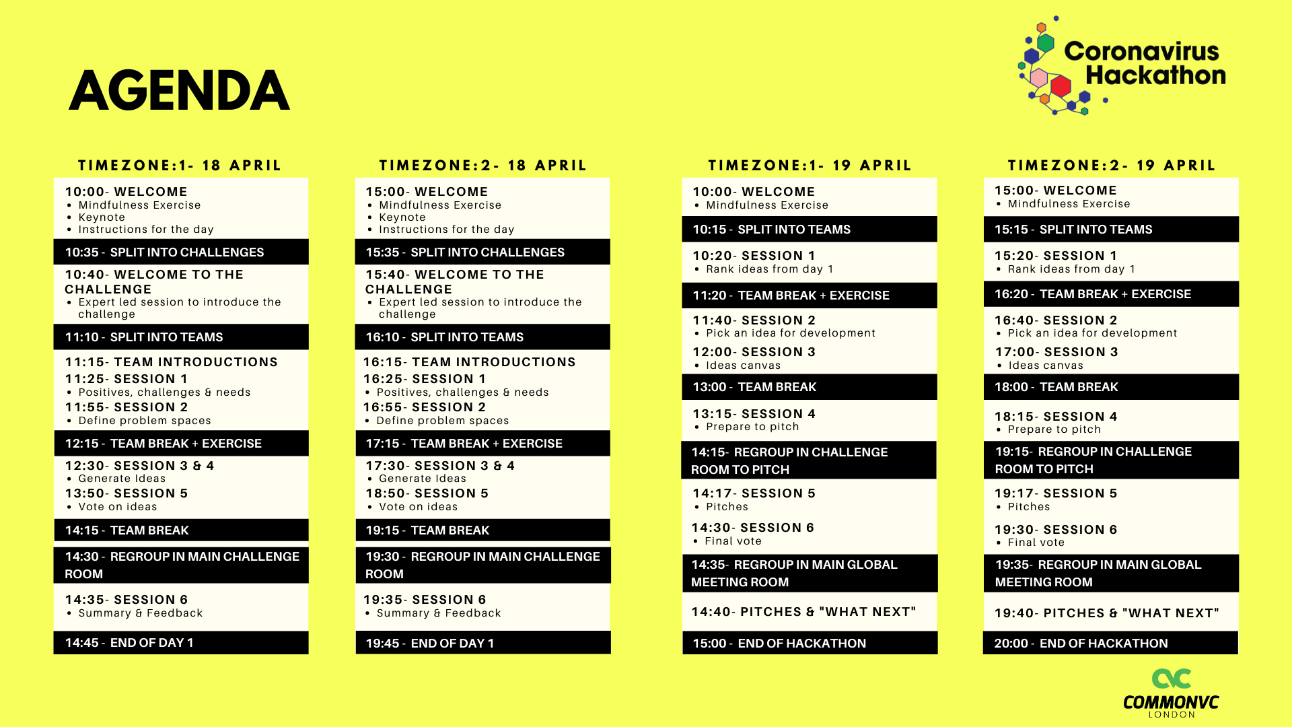 The shortlisted teams will pitch their ideas to an expert panel of entrepreneurs, impact investors and policymakers, including the United Nations Global Compact Network, Cambridge Institute of Sustainability Leadership, The Guardian, and Ecover, the leader in ecologically responsible cleaning products. The most promising concepts devised during the Coronavirus Hackathon will be developed further and brought to life to change the future.
The teaser for the Hackathon said it brilliantly - WANTED: The great minds of dancers, athletes, actors, industry experts, entrepreneurs, influencers, developers, economists, innovators, students, designers, scientists, doctors, manufacturers, consultants, campaigners, investors, brand managers, adventurers, young and old…..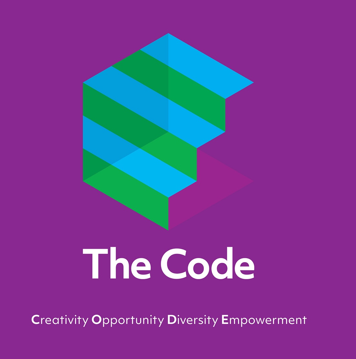 For me it meant that we needed to involve students from The CODE, as it stands for Creativity, Opportunity, Diversity, and Empowerment; the two initiatives couldn't be better aligned – and I wanted high potential and high performing students from diverse backgrounds to have the opportunity to practice leadership and collaboration, to have their creativity and voices amplified.
The CODE aims to open the doors of our industry to students from diverse backgrounds through immersive workshops, work experience opportunities and apprenticeships. Given the current lockdown status, we wanted to ensure that the April work experience opportunity could continue – and what could be more relevant, more urgent, and more impactful than to contribute to solving the challenges caused by a global pandemic? Employers will be asking candidates for years to come to share what they did during this period.
Kaylem, a student from Global Academy, shared: "The Coronavirus Hackathon allowed me to interact with like-minded people around the globe enabling me to share thoughts, ideas and gain knowledge from their experiences. I was able to lead a conversation on sport and well-being - something that I am very passionate about. I asked the question of 'how can we make sure people are keeping active during this pandemic'. Overall, the 10 hour session was a real insight into how people around the globe are dealing with the global pandemic."
So what did we achieve?
Over the two days, our teams - made of diverse age groups, backgrounds, and expertise - collaborated in workshops requiring digital skills and using design-thinking methodology, challenging ourselves to consider a variety of users and develop solutions adequate to their needs. We remarked that because of the diversity of thought present in the Hackathon, it was design thinking +1, where rather than empathise with a hypothetical end user, the end users were digitally present in the virtual workgroup and we could benefit by their insight and input on how the solutions would – or wouldn't – be relevant in their community, geographical location, or demographic.
This "design thinking +1" methodology has also been our way of innovating The CODE to ensure it stays relevant: involving students as part of the content design and delivery process to ensure it is appealing, engaging, and adds value.
What's next?
If anything, this enforced period of lockdown and the experience of the Hackathon have shown us that more than ever, we need to use the power of digital to connect our world and empower diversity of thought.
For The CODE, this means we are developing a high quality, on-demand curriculum with engaging video and project work that covers all areas of our business: Creative, Customer Experience & CRM, Media & Performance, and Sports & Entertainment.
For the Hackathon, the shortlisted ideas are being finalised for a global pitch to partners and investors.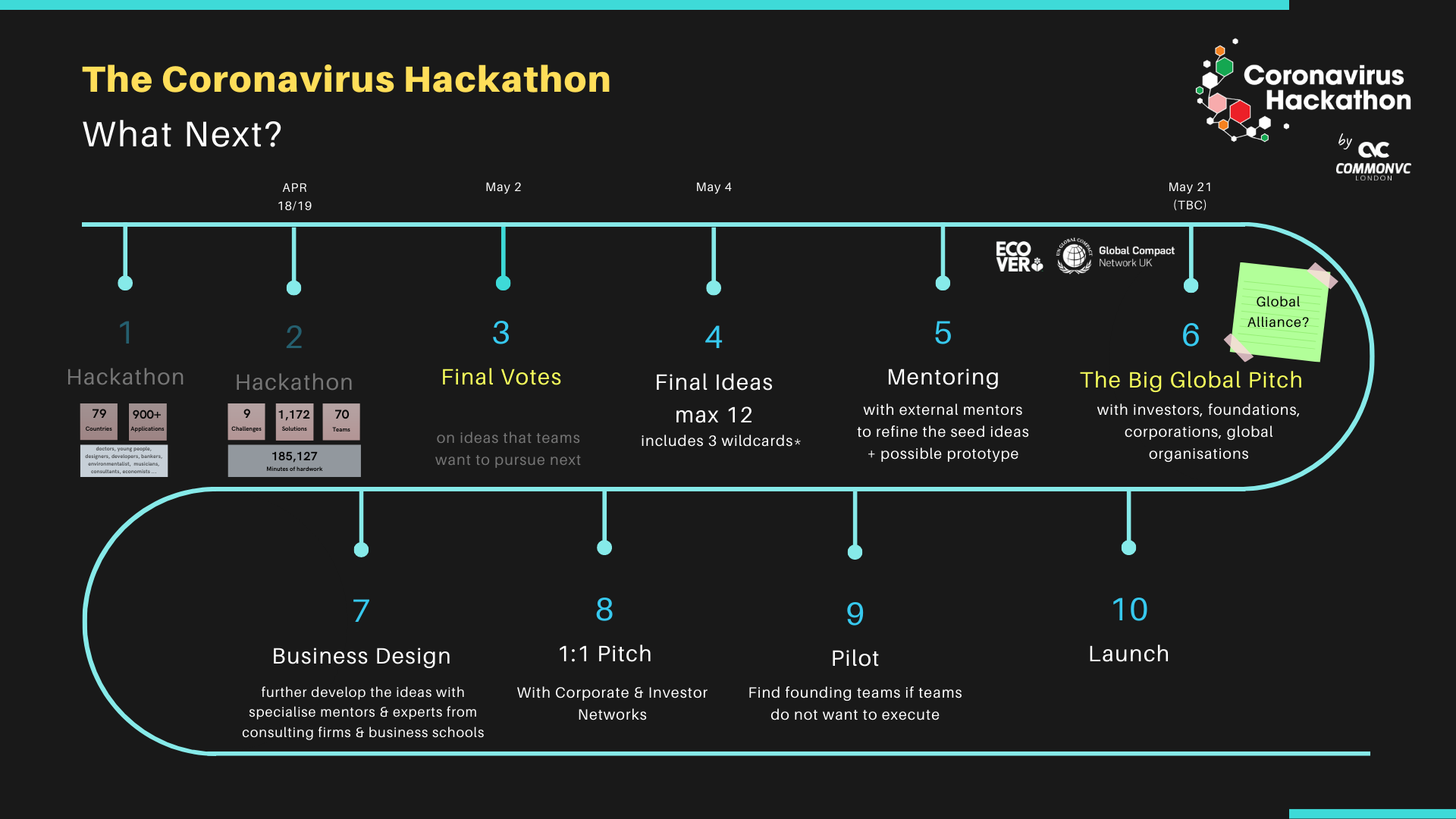 Our business is strengthened by embracing different experiences and fresh perspectives.
We are committed to promoting equal opportunities and diversity, and building a company with a diverse workforce and inclusive culture.
Everyone we work with is treated solely on the basis of their abilities, allowing us to focus on achieving high standards of performance and conduct from all employees.
We are dedicated to creating a workplace open to all cultures and groups where everyone has an equal chance to succeed at all levels.
To find out more about our Social Impact Strategy, including The CODE, click here.