We're delighted to announce that for the second consecutive year dentsu has been named within the highly coveted top 30 list of the most family-friendly workplaces in the UK from Working Families, the leading work-life balance charity.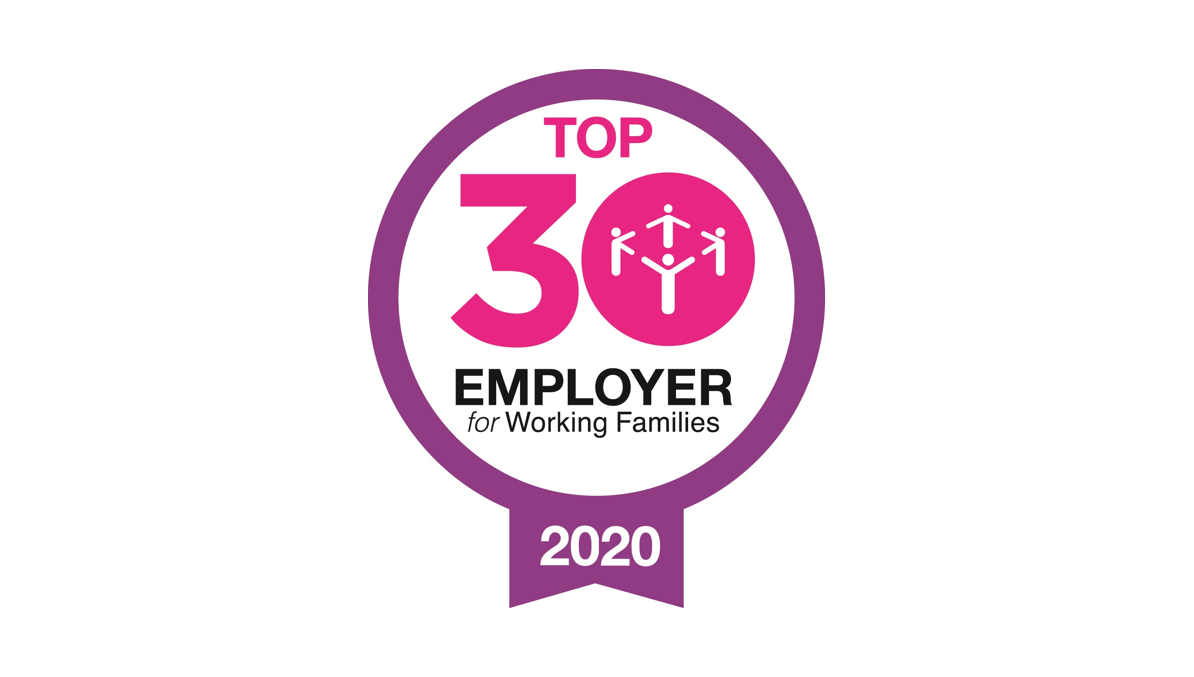 Once again, our organisation is the only marketing services agency to be named within the 'Top Employers for Working Families Benchmark', which is based on scores from four key areas of flexible and family-friendly policies and practices that support working parents and carers. These areas include:
Integration to organisational strategy and culture – which looks at culture, attitude and how far flexible and family-friendly working practices have become embedded.
Policy – which looks at the creation, development and deployment of flexible and family-friendly working policies.
Consistent practice – which considers how well flexible and family-friendly working are supported.
Evidence and statistics – which looks at the effects of flexible and family-friendly working on the organisation, and their ability to understand those effects.
Dentsu was recognised for our ability to support the diverse needs of our people and build cultures that embrace flexible working, particularly in a working environment impacted by COVID-19.
Anne Sewell, Chief People Officer, dentsu UK & Ireland said:
"Being named a top 30 family-friendly employer by Working Families for the second year in a row is testament to the company's commitment to providing a working environment and practices that are conducive to working parents and carers. With the COVID-19 pandemic seeing the vast majority of us working from home and adapting to this, our working parents and carers have also had the additional challenge of looking after and, in some cases, educating their children too. Our ability to exercise our flexible approach has never been more important.
"Our success in the Benchmark was also driven by policies and benefits including 20 weeks' paid shared parental leave to match our maternity and adoption policies; two weeks' paternity leave; and an Employee Assistance Programme available to all employees and their family members.
We have also worked with our wellbeing committee and our networks to provide additional support around the mental health and wellbeing challenges our people may be facing as a result of COVID-19."
About Working Families
The Working Families Benchmark was unveiled as part of Working Families' National Work Life Week campaign and captures the experiences of more than 350,000 employers across the organisations that took part.
Working Families is the UK's work-life balance charity. They help working parents and carers—and their employers—find a better balance between responsibilities at home and in the workplace.
You can see the full list of Top Employers for Working Families, here.