Dentsu Hires McCann's Jessica Tamsedge to Lead UK Creative Team
Published on: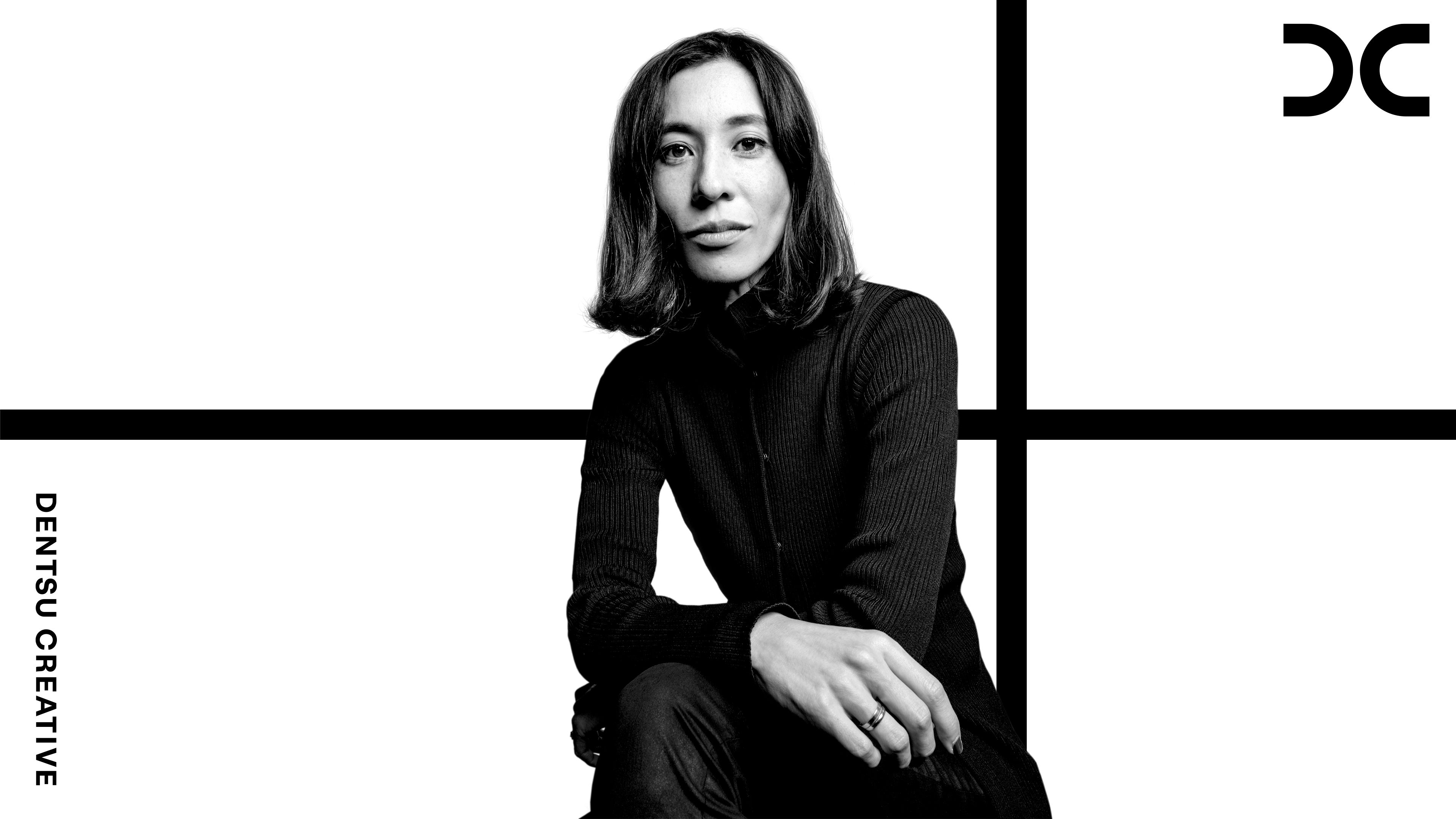 DENTSU CREATIVE has appointed Jessica Tamsedge, McCann UK & Europe's Chief Client Officer, UK CEO as James Morris, current EMEA & UK CEO, moves to lead the region full-time.
Tamsedge will now oversee 400 people across DENTSU CREATIVE's UK centres of excellence in London, Manchester, Edinburgh and Newcastle, and its full capabilities in Experience, Brand Transformation, Entertainment and Earned Attention.
With the coming together of seven leading agencies as DENTSU CREATIVE UK in June 2022, her remit will be to build a thriving common culture, grow the business and, in partnership with the wider dentsu family in media and CXM, deliver scaled modern creativity for clients including Heinz, DAZN, Waitrose, The Co-operative Bank, Vodafone, Kellogg's and Burberry. Tamsedge will report to dentsu UK & Ireland CEO, Angela Tangas, and James Morris, DENTSU CREATIVE EMEA & UK CEO, who will continue as regional CEO when she joins.
Tamsedge is a highly effective creative business leader. Promoted to Chief Client Officer of McCann UK & Europe from London MD in January of this year, she was responsible for clients across the region, with a focus on the top 15, driving integrated new business and sustained growth across McCann Worldgroup and IPG for the likes of Microsoft & Xbox, Reckitt, Nomad Foods Europe and eBay.
Named Effie's Most Creatively Effective agency network in October, highlights during Tamsedge's tenure include globally celebrated work on multigenerational gaming and sustainable commerce for Xbox, which was awarded Cannes Creative Marketer of the Year; commercially and socially impactful campaigns for the likes of Nurofen –addressing the gender pay gap, spurring company-wide change in R&D, clinical trials and NPD; and launching Nomad's push into plant protein. She joined McCann in 2019 from Grey London, where she was most recently head of account management.
In line with dentsu's industry-leading DEI programme, Tamsedge is an active mentor, promoter of conscious inclusion and empathetic, sustainable work practices. As well as setting up a future leaders academy at McCann Worldgroup UK, she is a founding member and board advisor to The Women's Association, a NABS 100 Member and Mentor and sits on the Industry Advisory Panel (IAP) to the Advertising Standards Authority, upholding industry regulation in a way that is both fair and progressive.
Tamsedge will now lead the DENTSU CREATIVE UK senior leadership team, which includes Chief Experience Officer, Rob Chalmers, Executive Creative Director, Sue Higgs, President, Rowan Manning, Chief Content Officer, Matt Potter, Head of Design, Alex Fairman, Chief Operating Officer, Rachel Gibbs-McNeil, Edinburgh Managing Director, Philip Lockwood-Holmes, and Manchester and Newcastle leads, Managing Partners Julie Chadwick and Phil Greenwood.
Jessica Tamsedge said: "I cannot wait to join and champion this incredible team, rallying around a shared ambition for Modern Creativity to drive growth. Our industry talks about the need for integration, but few UK creative agencies have the diversity of talent, discipline and geographical footprint of DENTSU CREATIVE: truly collaborative by nature and integrated by design.
"I am hugely grateful to those who have invested in me at McCann, taking with me not just lessons in leadership, but also friendships that will last a lifetime."
Angela Tangas, dentsu International UK & Ireland CEO said: "Jess is the perfect person to lead and inspire the future of modern creative outcomes for both our current and emerging clients. A brilliant and highly regarded mind, I am confident our awesome DENTSU CREATIVE talent will thrive under her leadership. Together we'll bring a new dimension of horizontal creativity to shape both now and what's next for our clients right across dentsu UK&I."
James Morris, DENTSU CREATIVE EMEA & UK CEO added: "We are investing in dynamic leaders to build our creative ambition and drive success in our largest market in EMEA. Jessica is an outstanding talent, that clients and teams buy into, as well as a committed advocate for DEI, ensuring that the culture is as strong as the work and business."
ENDS
Contact:
Veronique Rhys Evans, Head of Communications UK & EMEA, DENTSU CREATIVE Veronique.rhys.evans@dentsu.com
About DENTSU CREATIVE
Dentsu Creative is Dentsu International's new and unique global creative network that transforms brands and businesses through the power of modern creativity. Cannes Lions Agency of the Year 2022, Dentsu Creative is part of Dentsu International, alongside the global network's CXM and media agencies. Led by Fred Levron, Global Creative Director of Dentsu Creative, 9,000 creatives from around the world are connected with 34,000 media and CXM experts to deliver ideas that create culture, shape society and invent the future. dentsucreative.com
ABOUT DENTSU INTERNATIONAL
Part of Dentsu Group, dentsu International is a network designed for what's next, helping clients predict and plan for disruptive future opportunities and create new paths to growth in the sustainable economy. Dentsu delivers people-focused solutions and services to drive better business and societal outcomes. This is delivered through five global leadership brands, Carat, DENTSU CREATIVE, dentsu X, iProspect and Merkle, each with deep specialisms. Dentsu International's radically collaborative team of diverse creators unifies people, clients and capabilities through horizontal creativity to help clients create culture, change society, and invent the future. Powered by 100% renewable energy, dentsu International operates in over 145 markets worldwide with more than 46,000 dedicated specialists, and partners with 95 of the top 100 global advertisers. Dentsu.com